Soliti is delighted to bring you The Duplo! Is Rock n Roll EP  – plus new video for 'Jansku'
The Duplo! is back for good! The Duplo! Is Rock n Roll EP  is available both digitally and on ltd edition vinyl
Spotify
Apple Music/iTunes
Deezer
Bandcamp
Soliti
Google Play
Royal Mint (ltd edition vinyl)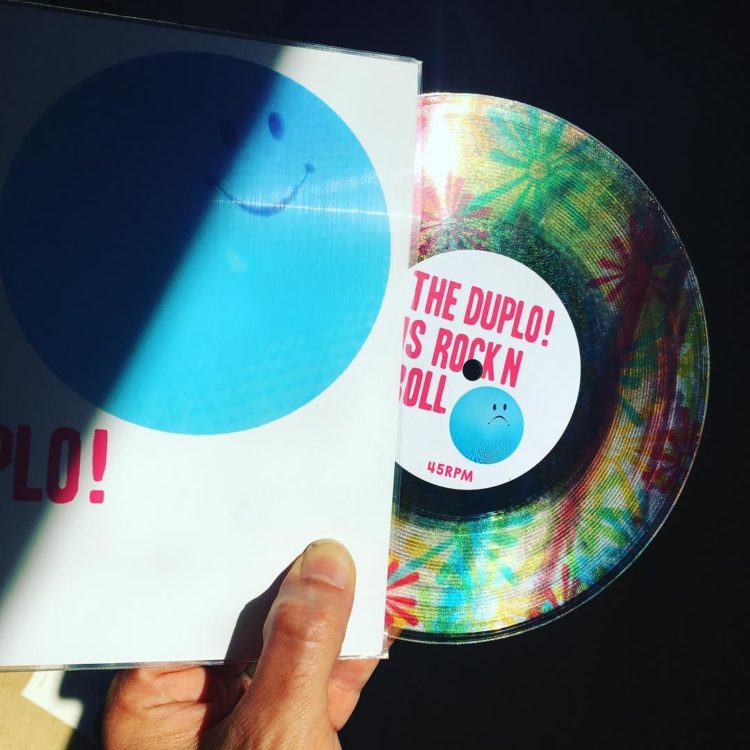 Also today, we  share the third video from the EP – watch 'Jansku'
Video directed & animated by Aleks Duplee
All images used with kind permission from Karkkiautomaatti, thank you.
Aleks Duplee tells us of the inspiration for the song "Jansku is a tribute song to our dear friend Jansku, who we have not seen for ages. Jansku is one of Finland's best ever songwriters well known from our favourite bands Karkkiautomaatti and Liekki. Between those bands he also played in The Duplo! for a while. He's a genius you know." 
Watch 'She's A Vegan'
Directed by: Pia Koskimaa & The Duplo!
Camera: Pia Koskimaa
The Duplo! reliably inform us: "'She's a Vegan' was originally written in 1996 and was a fan favorite at live shows  –  but The Duplo! never released the track. As it was in the mid-90's -the song is still golden and remains valid."
Watch 'September 10'
The band's singer and guitarist Aleks Duplee is also known as a human rights activist – 'September 10' brings with it themes that resonate with the current political situation in Finland. The video track is directed by fashion designer Paola Suhonen. The video is shot on 16mm film.
Paola tells us of the collaboration: "The video has a beautiful, delicate, silent and waiting mood that is in contrast to The Duplo!  – with their strong song message and meaning. In this video, things that matter to me, human rights and animal rights, give a nod to each other "
The Duplo! Is Rock n Roll EP (Soliti 070) Release Date: 25.05.2018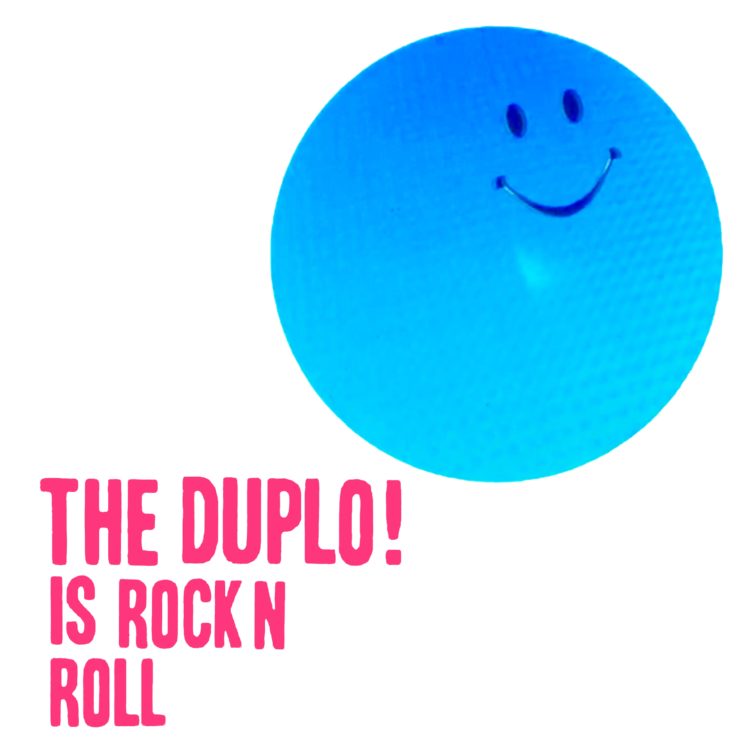 September 10

She's a Vegan

Jansku

All My Life
All tracks written by The Duplo!
Sävellys: Aleks Duplee, Lars Duplee, Waikiki No Tom Tom
Sanat: Aleks Duplee
Instrumentit:
Laulu, Kitara ja akustinen kitara (Jansku) : Aleks Duplee (Aleksi Pahkala)
Basso: Lars Duplee (Lasse Kiehelä)
Rummut: Waikiki No Tom Tom (Jani Valpio)
Muu:
Recorded and produced by: Juho Karhu & The Duplo!
Mixed by: Juho Karhu & The Duplo!
Mastered by: Markus Leminen
The Duplo! blazed a trail of punk rock-nirvana in the late 1990's with the release of a series of EPs that were not only ground-breaking in their 'who gives a fuckness' but reached outside cosy Finnish environs. In 2016 Soliti collected these EP's/7" onto the thrillingly debauched Full Speed, No Brain – The 7″ Singles Compilation. Tellingly The Duplo! reconvened with the original line up for a series of shows to celebrate the re-issue.
Aleks Duplee (Aleksi Pahkala), Lars Duplee (Lasse Kiehelä) ja Waikiki No Tom Tom (Wallu Valpio) didn't put a stop to their reunion once the collection dates had been delivered. To the studio they went and delivered the original line up's first new sounds in 20 years.
"Suddenly, distortion pedals are pressed, cymbals crash and the beast is unleashed; it's quite a juxtaposed sound, but very much welcome in a landscape that occasionally goes mundane." Austin Town Hall
The Duplo! will be performing at the Superwood Festival in October.