The latest cut from The New Tigers recently released Do Xao album
The New Tigers returned this Spring with their third album, Do Xao, a loving collection of songs which managed to retain the band's sound whilst trying on some new shoes. With clearer production values and an extra sheen of pop endeavour, it was refreshing to hear the band re-invent their core sound for 2018.
Today we share with you a new video for forthcoming single 'In the Tall Grass'. The clip, directed by the band's own Appu Jasu, is a precious, dreamy affair – as we follow a flower petal from an apple tree. It sounds everyday, but this is an inventive video, perfectly fitting the intimate mood of 'In The Tall Grass" airy wanderings.
The New Tigers tell us of 'In The Tall Grass' origins: "In The Tall grass" was made with experimental methods. The verse is sampled from a very old rehearsal jam, interestingly titled Delay Trees. On that we built a soundscape using different percussions, synth bass and a drum sample from another rehearsal​ –​ where Appu, Valtteri and Leif Elverstig jam on "Pretty Young Thing" by MJ. The lyric is very loosely based on the book East Of Eden. Very, very, very loosely that is, given that the writer of the lyrics hasn't even read part two of those books."
​'In The Tall Grass' is out now – listen from these selected outlets

Spotify
Apple music
Deezer
Tidal
Amazon
Bandcamp
"Is it their finest work to date? "In The Tall Grass" is impossibly evocative, these impressions jotted down before I even knew the title – the song induced a kind of trance – crickets, the hissing of summer lawns, the delicious, ambiguous, almost imperceptible backing vocals, the memories of a hot summers day recalled on a cool evening as you drift off to sleep, railway sidings. The Beach Boys if they grew up in Kansas and had never seen the ocean, the fragments of sounds, a piano played in a hot living room somewhere on the prairie, a song nobody was meant to hear, and the echoing coda, as you drive away into the night, oh you're never coming back." SWIT
'In The Tall Grass' is taken from The New Tigers latest long player, Do Xao – released by Soliti. Click cover to listen.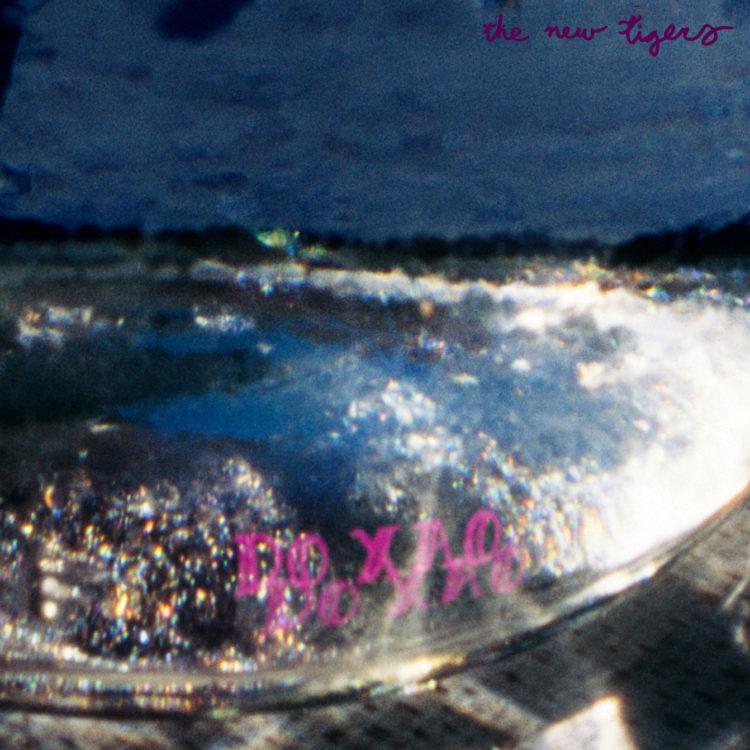 Some praise and features for Do Xao
"And just when you think this is the most structured set of songs from these cool northern cats, they bust out a track like "Three Shadows", which makes one suspect that The Beta Band invaded Turku. This is music saturated with joy and fun, which makes it just about irresistible". When You Motor Away
"Ein lockerer Gitarren Popsong mit wunderbaren Synth-Harmonien und einer britischen Retro-Vibe."  – 3Fach

"ロディの愛らしさとジャケのダサ具合、100点!" – Niche Music
"Unisia synia ja kirpeitä kitaroita" – Soundi
The band are brandishing the best sort of casual pop, relaxed in style, yet filled with delicious melodies that captivate listeners. Perhaps the most intriguing part of this tune is its ability to continuously keep you interested by minor musical adjustments, turning the melody this way and that so as to provide more depth. The band's attention to detail surely means their next LP will be a mesmerizing listen, so stay tuned! – Austin Town Hall
"These guys have got a certain knack for writing beautiful pop songs. I listened and listened and wondered how to describe….but then it hit me, it's like something The Carpenters could have done" SWIT.
"The sense of renewal at work on Do Xao in plain to see. The benefit of taking an organic approach has brought out a natural energy and vigour to the band's songwriting which probably explains why it's the most melodic and danceable set of tunes they've produced. As time and repeated listens will reveal, all of this has allowed the band to produce a style and sound all of their own, thrillingly celebratory in its scuffed up imperfections, yet respectfully measured, futuristically attuned and humbly assured." Indie 30

"The New Tigers is a living example of how great pop music in a domestic subculture is made" KSML 4/5

"The New Tigers stand out from the other indie field of the country and their self-confidence is delicate, honest – and timeless classics are always present" Päivän Biisit

"Do Xao eventually turned out to be a fine and multifaceted album" Desibeli 4/5
"Lopputuloksena on leikkisä, kokeellinen ja värikäs ollen kuitenkin tarttuvaa popmusiikkia." – Rumba
Interview via Bands of Tomorrow