In the second part of our year end round-up, Soliti bands pick their highlights of  2017.
As is customary round this way, we round off our 2017 by asking some of the bands at the label to pick their highlights from the year.
Ville Hopponen (Verandan)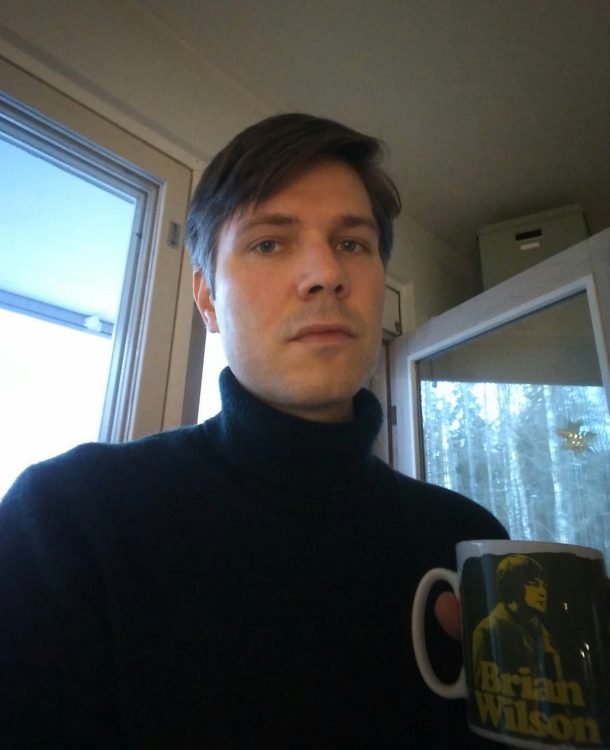 Here is a list quite strictly based on songs that for some reason stuck with me in 2017. Some new discoveries from different years, a couple from this year, and some old favourites.
Other highlights:

The release of the Verandan record and doing some concerts.
Trips to Malta and Barcelona.
Moving
Sailing
Paltsa-Kai Salama (Scarlet Fogg)
2017 has been year of changes for me. One of the biggest changes is that I stopped using headphones on a daily basis this springtime, since I felt it affected my hearing in a negative way. That meant I couldn't listen to mp3's while walking around anymore. Funny as it sounds, that was a big part of my life for a long time. I started to listen to music at home from old an CD boombox I had. I found out that during these ten years that I hadn't really paid attention to physical music releases – the amount of interesting CD's at the public library has increased a lot! I was like a kid in a candy store. So many records and so little time! During these past 12 months I've listened to a lot of wonderful music. Here's the 10 most influential "new" albums I've listened to this year.
1. Gun Club – Miami
2. Faith/Void – Split EP
3. Power Trip – Nightmare Logic
4. Frank Zappa – Civilization Phase 3
5. Missisippi John Hurt – Complete Studio Recordings
6. AC/DC – Powerage
7. Death – Scream Bloody Gore
8. Miles Davis – Agharta
9. R.E.M – Automatic For People
10. Orb – Adventures Beyond Ultraworld
+Various Jerry Garcia Band live tapes from early 1990's
Henna, Tuomas & Sanna (Cats of Transnistria)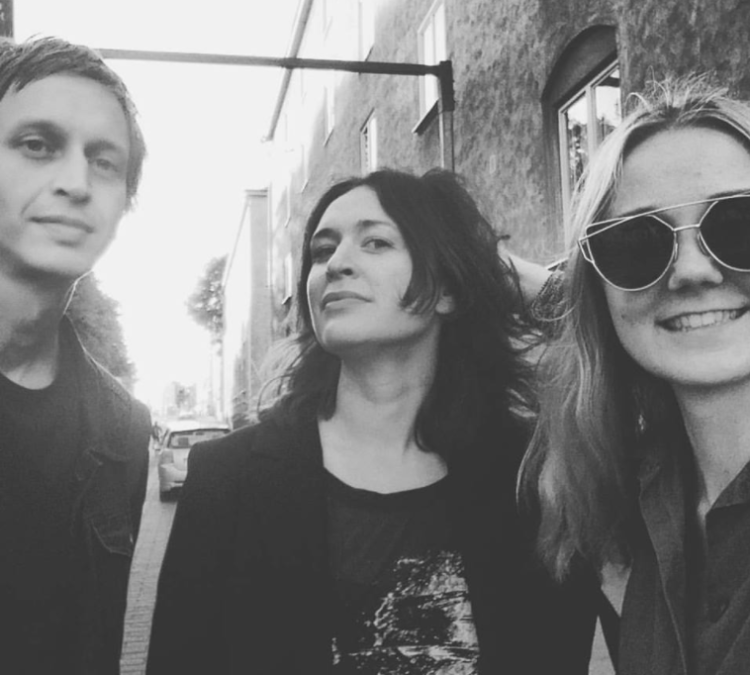 Best Albums of 2017

David Teie – Music For Cats
OCS – Memory Of A Cut Off Head
Total Control – Laughing At The System
Lau Nau – Poseidon
King Krule – The OOZ
Big Thief – Capacity
Kevin Morby – City Music
Charlotte Gainsbourg – Rest
Cats Of Transnistria's year 2017:
We have used the year 2017 for composing, recording and mixing our sophomore album Opium in peace. Tuomas created a large atmosphere of sound where you can dive in. This was also the first time we recorded songs with violinist Sanna and it's beautiful! We have been very happy about the lovely feedback we've gotten for the first singles 'Love' and 'Candy Man' and are eager to get the complete album out to the world in February 2018. Then we will also do more live shows. So see you in the new year!
Teemu Tanner (LOVE SPORT)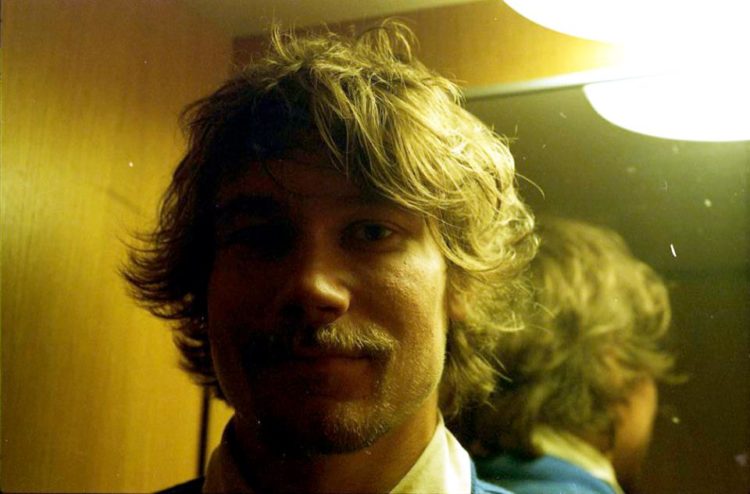 Whatever works, 2017 and beyond
Shame (a band)
Liz Cooper & The Stampede (a band)
Hirmu ja Radam – Suurpudottelu (CS)
Protomartyr – Relatives in Descent (LP)
Glue (live at Kirjakahvila, Turku)
K-X-P (live in St. Petersburg)
Eeva Kemppi & Maria Säkö: Skavabölen pojista Kaspar Hauseriin (a book)
tuna & noodles (food)
Mäsä – Viimesen päälle (CS)
Myrskyn Jälkeen (tv-series)
all the good souls out there (keeping me alive and well)
…and oh yeah : to hell with bigoted idiots!
Appu Jasu (The New Tigers)
2017 albums:

Drake – More Life
Twin Peaks – Limited Event Series Soundtrack
Lau Nau – Poseidon
Dxxxa D & Nukkehallitus – Määän

Old albums I listened to most in 2017:

Julee Cruise – The Voice of Love
Beastie Boys – Paul's Boutique
Stina Koistinen (Frank, Frank, Frank and Color Dolor)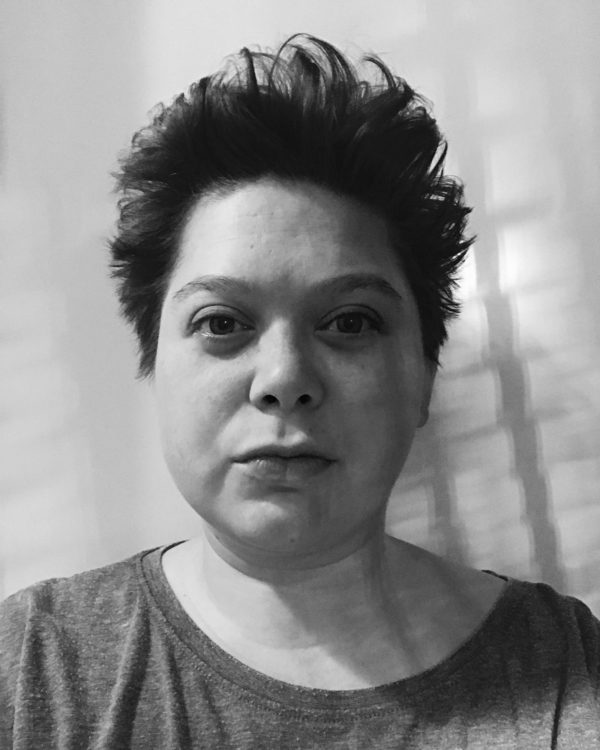 Here are my 2017 Top 3 lists:

Music:

M – Tehtaantyttö
Suad – The Call EP
Moses Sumney – Aromanticism

Tv-series:

Sohvaperunat (watch it with my Mom <3)
Easy
She's Gotta Have It (omg the soundtrack)
Gigs:

Pori Jazz: Diva Saturday: Erykah Badu, Chaka khan, Grace Jones <3 <3 <3
Pori Jazz: Shabaka and The Ancestors
Sideways: The Coathangers


Radio Programs:

The Healing, Radio Helsinki
Radio Emotsiya, Radio Helsinki
Kissankehto, Yle Radio Suomi
Personal highlights:

Making radioshows (Muller&Goisthoff & Goisthoffin Gammio) at Radio Helsinki
Suomen Musiikinkustantajat Ry's prize: Vuoden taidepopin tekijä 2017 / The Art Pop Maker of the Year 2017
Renting a camper van for a roadtrip with my friends, the best! I recommend!

Top3 Social stands/phenomenons:

Oikeus elää / The right to live – demonstration !!
#metoo campaign !!! Because like most of the women I know, me too.
Translaki !! it needs to happen.
Mikko Sulonen (LOVE SPORT, Puunhalaaja)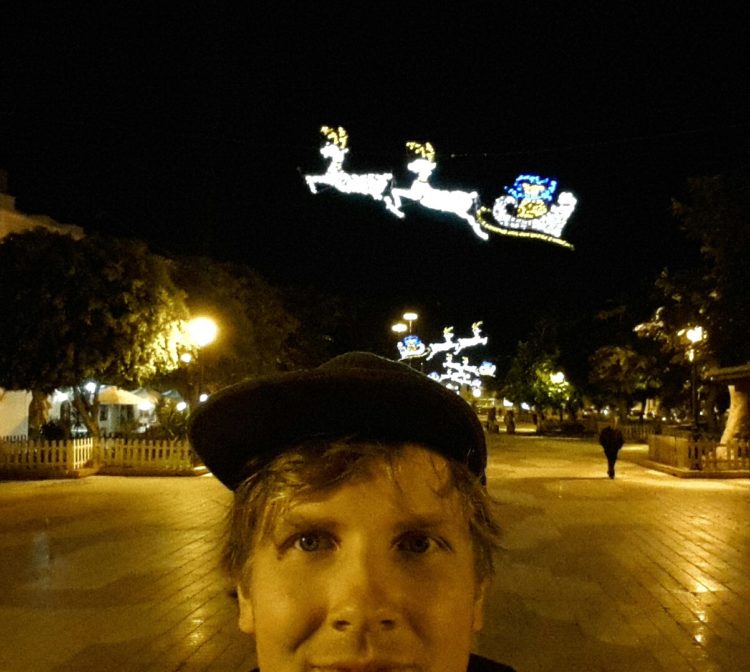 Best of 2017:

Alvvays – Antisocialites (LP)
Verandan – s/t (EP)
Siinai – Sykli (song)
Lana Del Rey live at Flow
Itä-Hollola Installaatio live at MARS
Jaakko Eino Kalevi – Töölö Labyrinth live at Korjaamo
Kulttuurikahvila Laituri (venue)
Cafe Huvila (restaurant)
PUBG (duh!)
Sauli Hämäläinen (Mumrunner)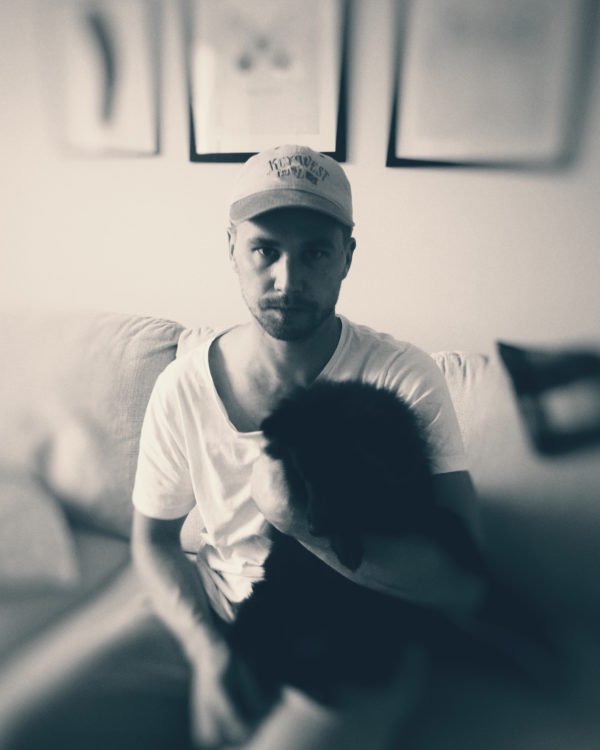 The2017randomListado:

Without health we have little.
Sissi (the puppy) whose presence spices up my homely living.
Ilves (football) first medal in 32 years.
Pretty lame albums came out but really enjoyed the new Slowdive and Beach Fossils f.ex.
Suomi100 junk
Mumrunner European tours in January and July with the coolest people.
Beer & Pizza
Travelling around Slovenia with my Family.
Sepi Kumpulainen playing Hirviö tuli mua vastaan just for me at Kessan Baari in November.
Astrid Swan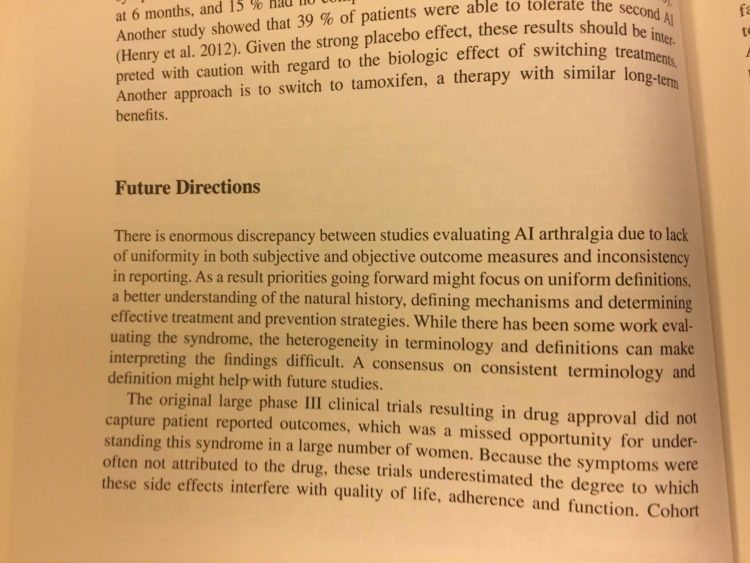 Here are my favorite music videos & just songs from this passing year. 
I'm glad to live as an artist at a time when there are no rules and a new kind of expression and border breaking is taking place on these videos/songs, when it comes to representing bodies and movement for example. I mean this in the sense that artists are breaking high/low barriers, genre and expression lines get blurred and maybe, there's a bit more politics and meaning in there too. Boom! Looking forward to 2018.
 Aleksi Peltonen (Verandan, Puunhalaaja)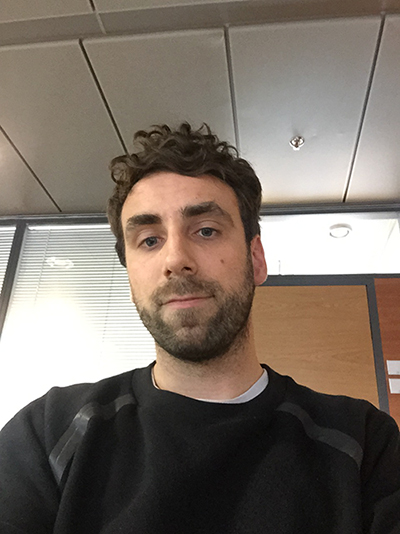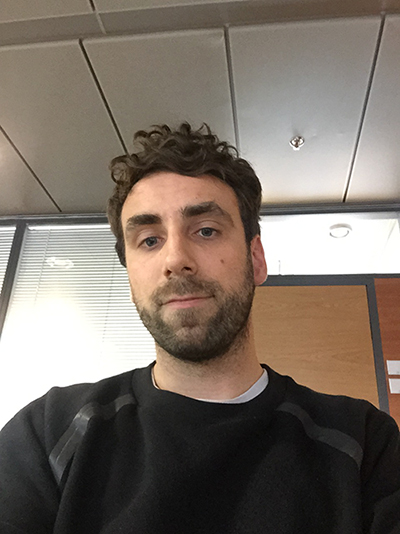 Records

Chad Vangaalen – Light Information
Ariel Pink – Dedicated to Bobby Jameson
King Krule – The OOZ
Jesus and Mary Chain – Damage and joy
Kevin Morby – City Music
Marika Hackman – I'm Not Your Man
The Clientele – Music For the Age of Miracles

Songs
Other

Biking in Europe
Henna Emilia & Houreet gigs
Verandan gigs
Family time <3
Emilia Pennanen (Ocelot)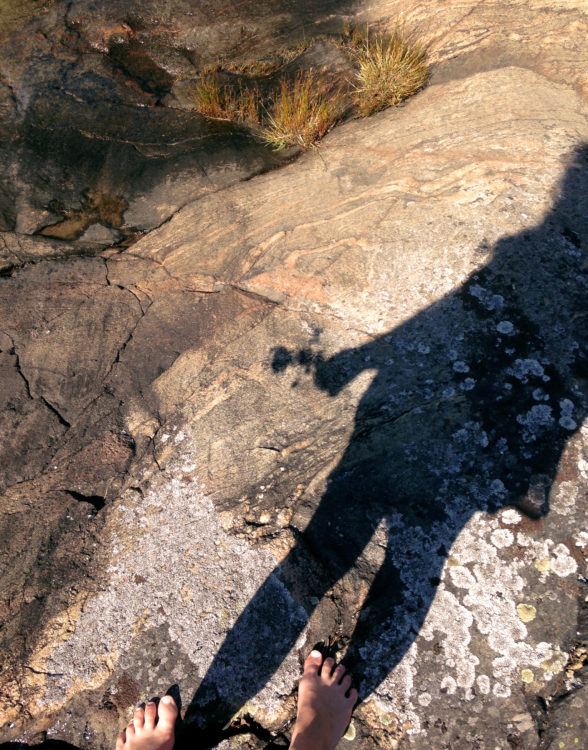 2017 has been an…interesting year. Listening to a lot of Weyes Blood, spending sunsets by the sea, swimming and going to sauna with friends have been a few of my personal highlights. Oh yeah – making some music and art, very slowly, has been fun and exciting too!
Other highlights, in no particular order, are:
Label: Soliti
Albums: Lau Nau – Poseidon and Fever Ray – Plunge.
Tv-shows: Twin Peaks – The Return by David Lynch and She's Gotta Have It by Spike Lee.
Films: Moonlight by Barry Jenkins, Elle by Paul Verhoeven and Toivon tuolla puolen by Aki Kaurismäki.
Seeing Jaakko Eino Kalevi (with the big band) play the album Töölö Labyrinth live at Korjaamo – so joyful!
Attending and playing a show at Pajiksen vikat hitaat (Save the Last Dance: Pajis Edition), what fun!
My dear friend Vanessa Forstén's exhibition Menorrhoea at Asbestos Art Space in Helsinki.
Listening to podcasts while walking / cooking: Hilla & Inari Podcast and Sivumennen-kirjapodcast were my absolute favourites.
#metoo, #memyös, #dammenbrister – because there needs to be a change.
Spending a few nights in Stockholm – so much beauty, art, and tasty foods…
In 2018 the top band will be Ocelot! See y'all then!!
For my favourite songs in 2017 I gathered a playlist, enjoy it here:
Wishing warmth, happiness, and joy to all in 2018!
Aleksi Pahkala (Gim Kordon, The Duplo!)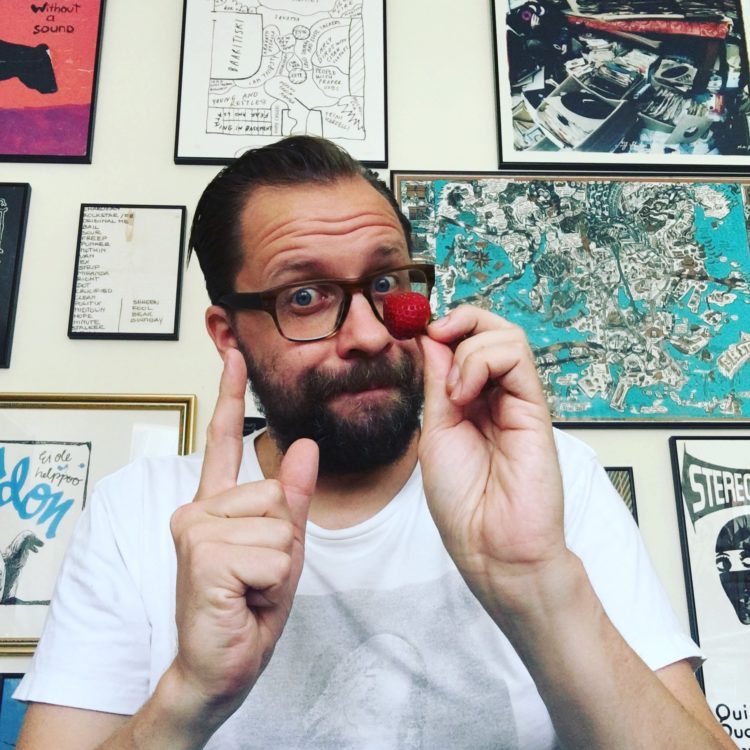 A whole lotta shakin' going on in 2017. Not working for a radio station or owning a record store anymore, now a regular hesa musa musa fellow. Mainly still listening to new music while running, mainly still loving the album format. Saw some great gigs too: Arcade Fire & Ryan Adams in Berlin top ass and top class. Peace and love.
TOP 10 Albums
1. War On Drugs – A Deeper Understanding
2. Astrid Swan – From The Bed and Beyond
3. Ryan Adams – Prisoner
4. Arcade Fire – Everything Now
5. Charlotte Gainsbourg – Rest
6. Circle – Terminal
7. Kaukolampi – 1
8. Sufjan Stevens – The Greatest Gift
9. Cigarettes After Sex – Cigarettes After Sex
10. Fever Ray – Plunge
Best Radio / On Demand / Podcast
Other great songs from albums that did not quite make it to top 10 etc.
Sunflower Bean – I Was A Fool
Real Estate – Darling
HAIM – Want You Back
LCD Soundsystem – Call The Police
Gracias – Toleka
Feist – Pleasure
Destroyer – Cover from the Sun
Ezra Furman – Love You So Bad
St. Vincet – Pills
Father John Misty – Ballad Of The Dying Man
 Best of 2017 by Aleksi on Spotify:
Nick Triani (Soliti head chef)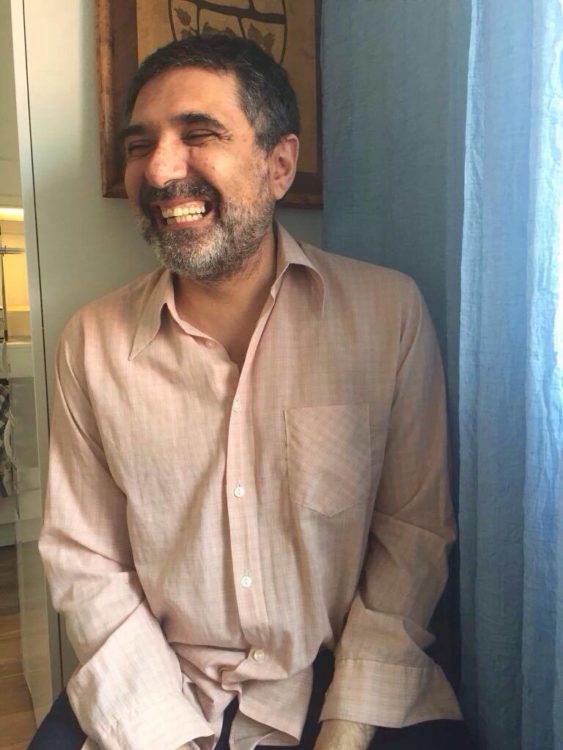 Music: King Krule, SZA, Aldous Harding, Rolling Blackouts Coastal Fever
Song: Katy Perry – Chained To The Rhythm
Book: Grant & I by Robert Forster
Movie: Can't really claim to have been blown away by any film this year, but the small screen was full of marvels – Twin Peaks: The Return shone brightest. I spent the second half of 2017 addicted to detective/nordic noir/serial killer fare: Broadchurch, The Killing, Hinterland and Mindhunter were all great.
Online: One Quart Magazine and The Guardian
Hero: Aleksi Pahkala
Live show: Soliti Slaughterhouse
Other concerns – Bad Things: Trump remained the worst news of a bad news year. Tottenham's inconsistency. The Finnish darkness. Good Things: My family. When Tottenham win.
SOLITI 2017 PART 1: THE MUSIC AND MORE
HAPPY XMAS & A HAPPY NEW YEAR, SEE YOU IN 18.