The latest taste from Cats Of Transnistria's new album is here
Cats of Transnistria's second long player Opium is released on the 2nd February 2018. We've already heard the crushed romanticism of first single 'Love' and the starstruck beauty of 'Candy Man'. Today the band offer another glimpse of Opium with 'Tunnel'.
'Tunnel' let's the light in, offering Opium's breeziest cut, a break from the dramatic intensity that informs much of the album. All the 'classic' dream-tropes of Cats of Transnistria are here, but embellished with a lighter touch and an airy melodical feel. 
Cats of Transnistria : Opium (Solit 065) Released 2nd February 2018.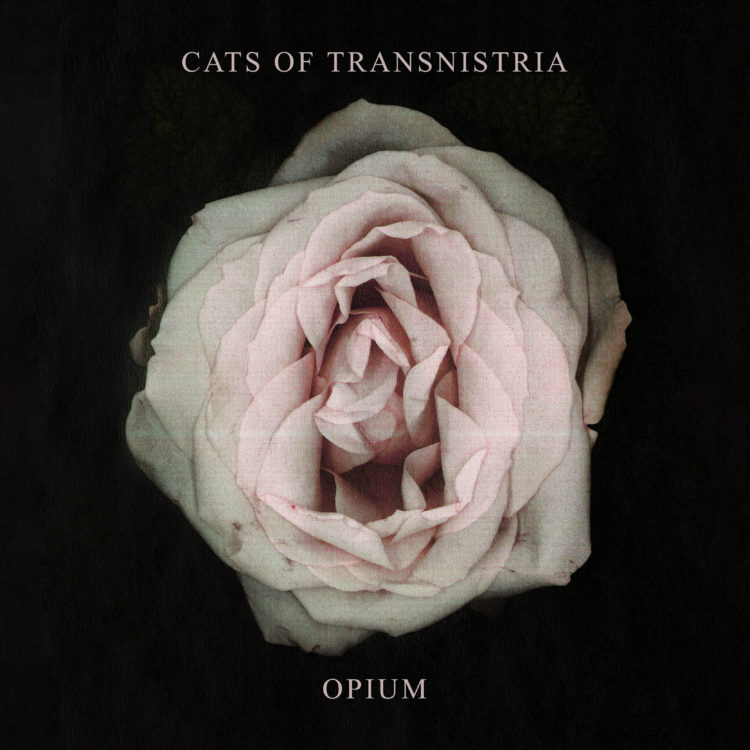 Opium album sleeve by Sofia Okkonen
Candy Man

Tunnel

Nightingale

October

Trees

Feeding

Love


Opium
The album title Opium refers to two points of reference – Cats of Transnistria vocalist Henna Emilia Hietamäki expands on this: "Firstly, it depicts the atmosphere and the impact of the album. One of the ambitions behind our slowly pulsating music is to soothe the nervous system. The second meaning can be found in the repeated themes behind the songs: hedonism, escapism, addiction and losing oneself."
The album was recorded and mixed by guitarist and sound designer Tuomas Alatalo. Being in total control of the recording process is a further step for the band in widening the soundscapes and being even more specific to the world Cats of Transnistria are creating. In addition to Hietamäki and Alatalo, the violinist Sanna Komi is featured on the album, adding profound beauty through her string arrangements.
Watch 'Candy Man'
Upcoming live shows for Cats Of Transnistria
25.1. Kuudes Linja w/ Grave Pleasures
10.2. Alakultturitalo (Record release party) w/ Junnu Alajuuma, Ko:mi
19.5. G Livelab w/ Lau Nau, Laura Moisio
COT socials