The third full length album from Black Twig Blaze On A Plain is released via Soliti, today, the 15th April 2016.

It's officially a happy release day to Black Twig and their third album Blaze On A Plain. It's rare bands improve with each release, but we think the band's third self-produced album is the best Black Twig experience yet. The band explain:
"Blaze on a Plain,  is our third album. The title is a reference to the place where we rehearsed, arranged, and recorded these songs during the spring of 2015, near Roihupelto and Roihuvuori, Helsinki, Finland. Of course, it's not a record about that place. Maybe it's more about belonging in a more universal sense: belonging to a place, a time, a culture. And as always in popular music, it's about falling in and out of love – in love with people, places, rights and wrongs. 
This time we worked on the album over a longer period of time instead of the usual quick visit to the studio. It's self-recorded, self-produced, self-engineered. It's played mostly live with minimal overdubs. The vocals are more upfront and the compositions a bit more straightforward than on our previous albums. It sounds like we sound now as a band. We've always been quite democratic but this time it's even more a collaborative record, with contributions from all band members." Black Twig, February 2016
Pick up Blaze On A Plain from the following selected digital/physical outlets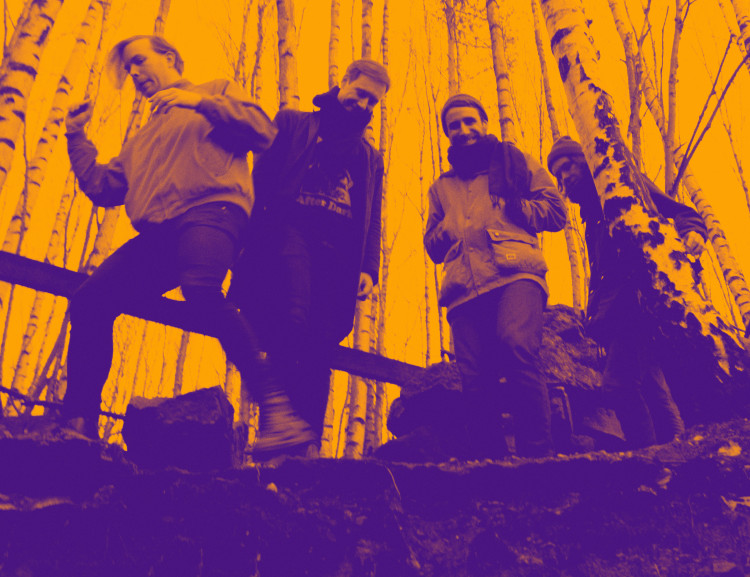 A limited edition(100 copies) hand made vinyl manufactured by Royal Mint Records will be made available as well as cassette versions of Blaze On A Plain. Look out for links here and at the band's social media pages.
Black Twig have two upcoming shows:
Initial reaction to Blaze On A Plain has been good "Blaze On A Plain is a great album, where the band is paving the way towards a more brilliant future" writes Desibeli.net. "Blaze on a Plain is the perfect statement being made by Finland's Black Twig. They're songwriting is at the top of their game, with every member contributing greatly to the success of each song…you'll find some real gems throughout, especially when you come across album closer, "Sunday TV." commented Austin Town Hall. "The sky above Roihupelto must be very blue!" Germany's Nordische Musik observes. "All of a sudden you're lost inside a blissful cocoon of disorienting, fuzzy and rattling guitars, feeling like you're in some Vincent Gallo movie shot with a 16 mm camera while you're moving in slow-motion with the world spinning around you." write In Between Songs whilst Nordic By Nature state that Black Twig's 1998 "shares an affinity with the best music made with guitars, drums and bass." Turn Up The Volume simply put it "Gloriously agitated & fuzzy pop bolide spiced with boosts of sparkling guitar firework."
Listen to the band being interviewed via Radio Helsinki earlier this week
Cast your mind back to earlier this year when Black Twig swung back into action with the socializing video for 1998 and then the straight ahead live moodiness of Appu Jasu's Sunday TV clip.
Black Twig : Blaze On A Plain (SOLITI 049) released 15th April 2016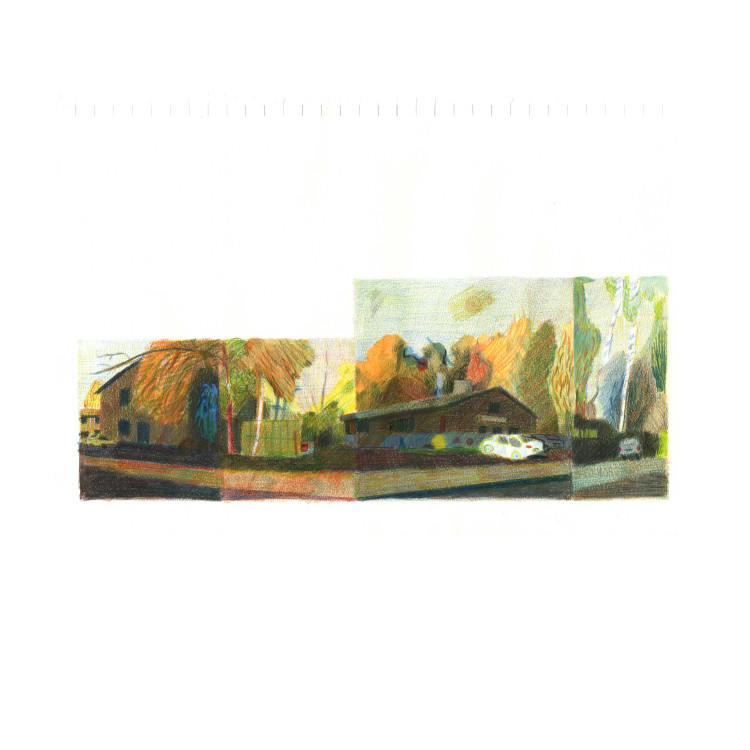 1998
The Swallows
Never Gonna Learn
Hyvinkää
Oldschool Jungle
Sweetheart
Lauranne
Gods
Taivas
Sunday TV
ALEKSI PELTONEN drums, percussions, drone loop on "Hyvinkää" AKI POHJANKYRÖ guitars, lead & backing vocals, analog synth on "Hyvinkää" KAARLO STAUFFER bass, guitars, percussions JANNE VAINIKAINEN guitars Everyone sings backing vocals on "Never Gonna Learn" and "Lauranne" Recorded in Roihupelto and Kamppi in Spring + Fall of 2015 by Black Twig. Mixed by Aki Pohjankyrö. "Oldschool Jungle" recorded and mixed by Kaarlo Stauffer in Maununneva in 2012. That song eventually became "Sunday TV". Mastered by Markus Leminen. All compositions and arrangements by Black Twig. Lyrics by Aki Pohjankyrö. All art by Kaarlo Stauffer. Layout by Aki Pohjankyrö.