Knife Girl
's

OONA EP

is released on the

5th November.
The OONA EP's 10 tracks features the familiar 'iDie' but also expands on Knife Girl's debut Metro EP
from earlier this year- reveling in a greater sense of atmosphere and mystery without relinquishing the melodic gifts of Knife Girl's earlier releases. 
Lili Aslo
(Knife Girl) – tells us about the OONA EP.
"The EP is about destructive love. Because we so desperately crave affection, we often overlook signs that we're getting into ugly and unhealthy relationships. Sometimes you try to compensate for the lack of emotional stability by throwing yourself at love, letting it take over your life until you're completely dependent. There are highs and lows in this music, it doesn't only go from good to bad. I wanted to experiment with expressing emotion solely through sound design."
Along with the OONA EP – Knife Girl releases the video for single "7up" 

Credits:
Directed and shot by Saga Kinni.
Edited by Saga Kinni, Onni Laine, Daniil Mantere.
Performance by Onni Laine, Daniil Mantere, Lili Aslo
Costume Design by Daniil Mantere, Elli Norlinn, Lili Aslo, Juno Miela.
Lili Aslo tells us of the video
"I knew immediately after I'd finished making "7up" that I wanted to have a music video made for it. I started talking with the director, Saga, and together we came up with the basic premise of the video. We got some friends Onni and Daniil to be actors in the video, and Daniil also did the wardrobe. There's a part in the video where I'm laying in the sea at night, and in reality that water was ice cold! I just kept thinking to myself shivering in the freezing water that "I'm suffering for art! This is actually really cool!". I'm glad I got to be so involved in making the video. I went over to Saga's place a couple times during editing to make sure my vision would stay intact. I'm really satisfied with how everything turned out. Obviously this isn't some big budget thing, it's very indie, but I think it's cool."
INITIAL REACTION
"The alternative artist offers us atmospheric production and an ethereal tone with her breathtaking new EP" Wonderland Magazine
"I want to explore what it's like to take something clean and contaminate it" Long interview via Rumba
"I Hope That People Will Feel Something, Anything At All" Interview at Notion Magazine
"Knife Girl is definitely one to watch in 2022. Lili Aslo's music combines everything we love – experimental approach, sincerity, humour, catchy melodies and the drive to push boundaries" Read the interview via Loudness 
"7up" is an effervescent intergalactic collision of sounds to tease your taste buds." Notion
"Knife Girl has been hard working this fall and released some of the finest songs and ep records" Päivän Biisit
"The beats, the pauses and those little bursts of sounds catch my ears and I apply the "rinse and repeat", this is very good." The Sun Died Twice This Monday 
"… the style has been refined and for the first time I found myself listening to the songs only as such, and no other benchmarks than Knife Girl's previous productions immediately came to mind." Desibeli
"An imaginative and surreal sound pervades the entire project" DLSO
"10 futuristic tracks, drenched in a greater sense of atmosphere and mystery" Going Solo
"Knife Girl tekee kenties kiinnostavinta suomalaista pop-musiikkia vähään aikaan" Rumba
Read a recent interview with Knife Girl via KLXU
---
Knife Girl – OONA EP Release date: 05/11/2021
(Soliti 094)
Tracklist
Compassion
Only You (ft. Lucy Lohan)
Angels
EMPTY
Cupid
Matkustaja
Oath
The Vein
7up
iDie

Mixer: Knife Girl
Producer: Knife Girl
Arranger: Knife Girl
Songwriting: Knife Girl
Programmer: Knife Girl
Track by Track by Lili Aslo for the OONA EP
Compassion:
The intro to the EP, it's like a sweet dream. When it's late and you're alone in bed, imagining what it'd be like to have someone there in your arms, it's about that longing. This song was originally titled Yab/Yum, it's this symbol or concept from Tibetan Buddhism. From what I understand it's about the union of two people – there's these two figures, one in the other's lap. In their embrace they share their compassion and wisdom, it's very blissful. I was inspired by that idea of a blissful union.
Only You:
This song began life with me recording these pained moans, slowing them down a lot and playing them through a thick layer of reverb. I added synths and wrote the hook of the song. Then I sent my idea to Lucy, who recorded an amazing verse. Then it just sort of rolled on from there. By the time I was recording the outro to the song, I got the idea to transition right into another song, which is where Angels started life.
Angels:
So, Angels is sort of a "Side-B" to Only You. I'm still using those spacey moans in the background there. I played the drum part and added that classic 80's gated reverb sound. I wanted to make a slow dance for prom night. I used a Prophet to add some Vangelis-style ambient synths. It's about seeing red flags in a relationship but going forward with it anyway.
EMPTY:
It's a little song with a little melody. A bit dreary. The song itself I recorded in an hour or two, I think I spent more time just speeding and slowing down the finished track until it sounded right.
Cupid:
With this one I wanted to write a song that was just one big continuous build-up. You keep waiting for it to build up to some big climax but it just sort of ends. I really like the ending bit, with the lyrics about leaving the world and going higher. It feels transcendent.
Matkustaja:
Cover of a hit song by Finnish band Egotrippi, from early 2000's. I didn't actually know what the name of the song was or who'd made it when I began playing the melody, I'd just heard it so much as a kid I think it'd been burned in my brain. I hummed the melody and asked my partner if they knew what song it was. Man, I was so happy to find the song, I've listened to the original so much lately. The original is a beautiful song with great production, big dramatic strings. The lyrics and the melody of the vocals are so pretty too. For my version, I wanted to make a fucked up electronic instrumentation, far from the nice clean instrumentation of the original. I'm pretty happy with how it turned out.
Oath:
This is one of the earlier songs I recorded for the EP. I wanted to contrast the ominous droning beat with a silly lyric, and so I ended up with a chorus going "Don't you wanna go like yeah, yeah, yeah". Other than the silly chorus, it's about living your life the way that makes you comfortable, even if assholes with nothing better to do judge you for it. Fuck 'em!
The Vein:
I was inspired by the Björk album Medulla, which has a lot of these amazing beatboxing parts in the instrumentals. I recorded myself really up-close breathing. I layered it a bunch of times and panned it, in the song it sounds so uncomfortable, like it's right in your ear. I ran with that uncomfortable aspect for the rest of the song. It has a bit of an "end of the world" vibe to it. I considered having it be the ending track of the EP, but I decided the last two songs should be the poppiest ones.
7up:
Oh man, I love this one. I was so happy when I managed to write such a pop sounding song. I wanted it to be a sort of culmination of the EP. On the surface it's a love song, but it's more sadistic than that. It's about bad intentions being passed off as love. That's what the EP is like, it's something pure that gets more and more tainted towards the end.
iDie:
This is the first song I wrote for OONA, so it seemed fitting to have it as the last song on the EP. I wrote this when I was just coming to terms with the idea of being trans. I hadn't talked to anyone about it yet and I was really scared of how people would react. I'd been in a relationship for 4 years then, as a boy, and I was thinking a lot about how they'd treat me if I presented myself in a way that was more natural to me. The song was sort of a wish – A wish that they'd stick with me, even though things were going to get really hard.
Knife Girl Bio

Knife Girl is 21 year old Lili Aslo. Lili produces music full of sonic character, with particular attention paid to capturing authentic, organic feelings. As a songwriter she has been called a musical chameleon, able to adapt her style as necessary to different trends and audiences. Aslo isn't shy to boast her own successful music career either, already catching the ears of millions on her SoundCloud at the young age of 15 years old, having since gone on to collaborate with Ryan Hemsworth, In Love With A Ghost, and Daniela Andrade.
As of  2021, Knife Girl released her debut EP
Metro
, in June of this year. Catching the attention of tastemakers such as Wonderland, Earmilk, Dummy, BBC Radio 1 and many others – all noted a serious talent had arrived – whilst Notion commented "…it looks as though Lili's rebirth as Knife Girl sets the stage for an exciting new phase in her blossoming career." "Metro" caught the ears of programmers at Urban Outfitters, who included the cut on their latest marketing campaign.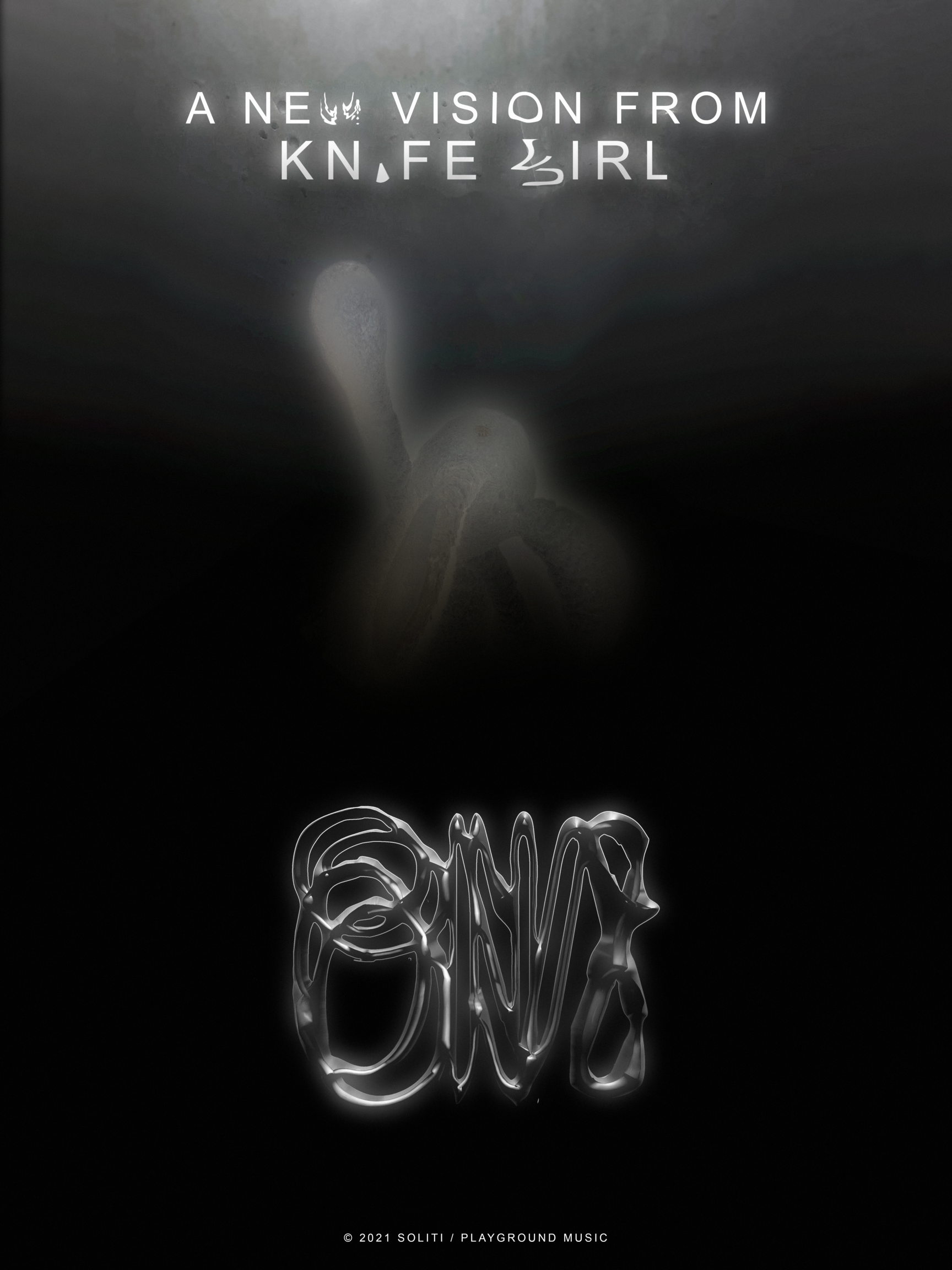 Social Media for Knife Girl
Instagram
Twitter
Spotify
YouTube