OONA EP arrives on the 5th November 2021
Producer Lili Aslo brings us new Knife Girl music with "7up" – reimagining former alter-ego Oona in the process. Aslo introduced us to Oona last year with the single "iDie" – then describing her latest production as "a vehicle for a new pop-oriented sound, an expression of a different kind of music, as well as an idea that plays with different concepts of identity and gender." 
Since "iDie" was released, Knife Girl has assumed the mantle of Aslo's main musical outlet – but with the 10 track OONA EP – out on the 5th November, Also pays ultimate tribute to the Oona character. Aslo comments on new single "7up"; "
I wanted it to be a sort of culmination of the EP. On the surface it's a love song, but it's more sadistic than that. It's about bad intentions being passed off as love. That's what the EP is like, it's something pure that gets more and more tainted towards the end. "
Listen to "7up"

The OONA EPs 10 tracks expands on Knife Girl's debut Metro EP from earlier this year- revelling in a greater sense of atmosphere and mystery without relinquishing the melodic gifts of Knife Girl's earlier releases.
INITIAL REACTION
""7up" is an effervescent intergalactic collision of sounds to tease your taste buds." Notion
Knife Girlin uusi single nyt ulkona- FUM
"Knife Girl tekee kenties kiinnostavinta suomalaista pop-musiikkia vähään aikaan" Rumba
Read a recent interview with Knife Girl via KLXU
---
Knife Girl: OONA EP (Soliti 094)
Release date 5th November 2021
Compassion
Only You (ft. Lucy Lohan)
Angels
EMPTY
Cupid
Matkustaja
Oath
The Vein
7up
iDie
Mixer: Knife Girl
Producer: Knife Girl
Arranger: Knife Girl
Songwriting: Knife Girl
Programmer: Knife Girl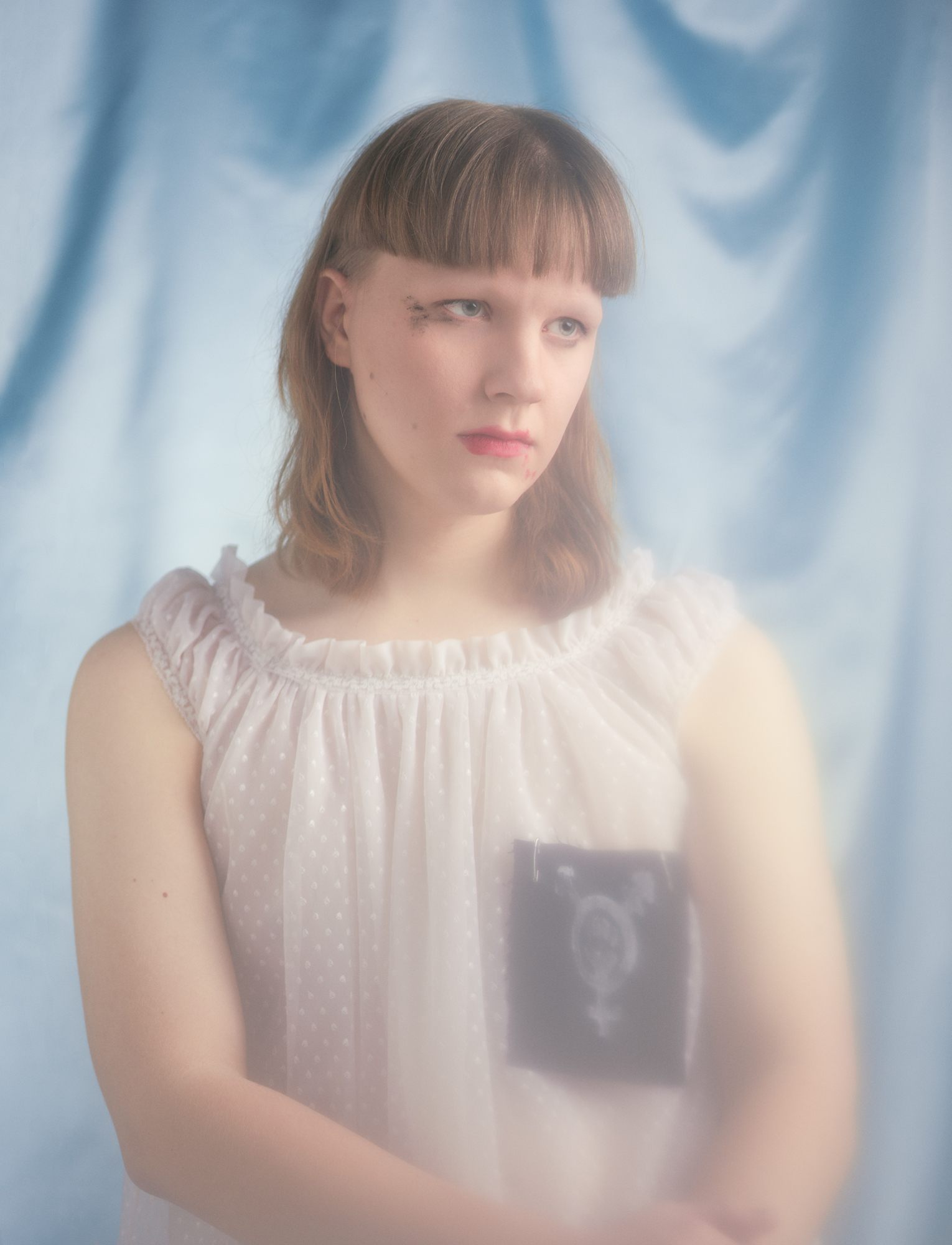 Knife Girl Bio
Knife Girl is 21 year old Lili Aslo. Lili produces music full of sonic character, with particular attention paid to capturing authentic, organic feelings. As a songwriter she has been called a musical chameleon, able to adapt her style as necessary to different trends and audiences. Aslo isn't shy to boast her own successful music career either, already catching the ears of millions on her SoundCloud at the young age of 15 years old, having since gone on to collaborate with Ryan Hemsworth, In Love With A Ghost, and Daniela Andrade.

As of  2021, Knife Girl released her debut EP
Metro
, in June of this year. Catching the attention of tastemakers such as Wonderland, Earmilk, Dummy, BBC Radio 1 and many others – all noted a serious talent had arrived – whilst Notion commented "…it looks as though Lili's rebirth as Knife Girl sets the stage for an exciting new phase in her blossoming career." "Metro" caught the ears of programmers at Urban Outfitters, who included the cut on their latest marketing campaign.