The new single arrives on 30th April 2021 via Soliti
2021 is a time when Verandan will issue single tracks throughout the year. Following January's 'Hideaway' single Verandan's next single is 'Open Sea' (out 30th April 2020 via Soliti.) Chief Verandan Ville Hopponen tells us "The song is based on an idea from a few years ago and has gone through a few incarnations before it found its final form."
Ville expands on the song's themes : "The song depicts a kind of end-of-summer feeling where the protagonists have grown tired of their jobs and head out to sea without any particular destination. If pressed, the song might be viewed as a kind of work critique."
Listen to Open Sea
CREDITS
Music and lyrics: Ville Hopponen
Arrangement: Verandan
Recorded in Roihupelto and Puotila, Helsinki
Mixed by Aki Pohjankyrö
Mastered by Jari Suominen, Tasankokaiku
Verandan:
Ville Hopponen – vocals, guitar, synths
Kaarlo Stauffer – guitar
Aki Pohjankyrö – bass
Sampo Seppänen – synths
Aleksi Peltonen – drums
Electric piano by Jari Suominen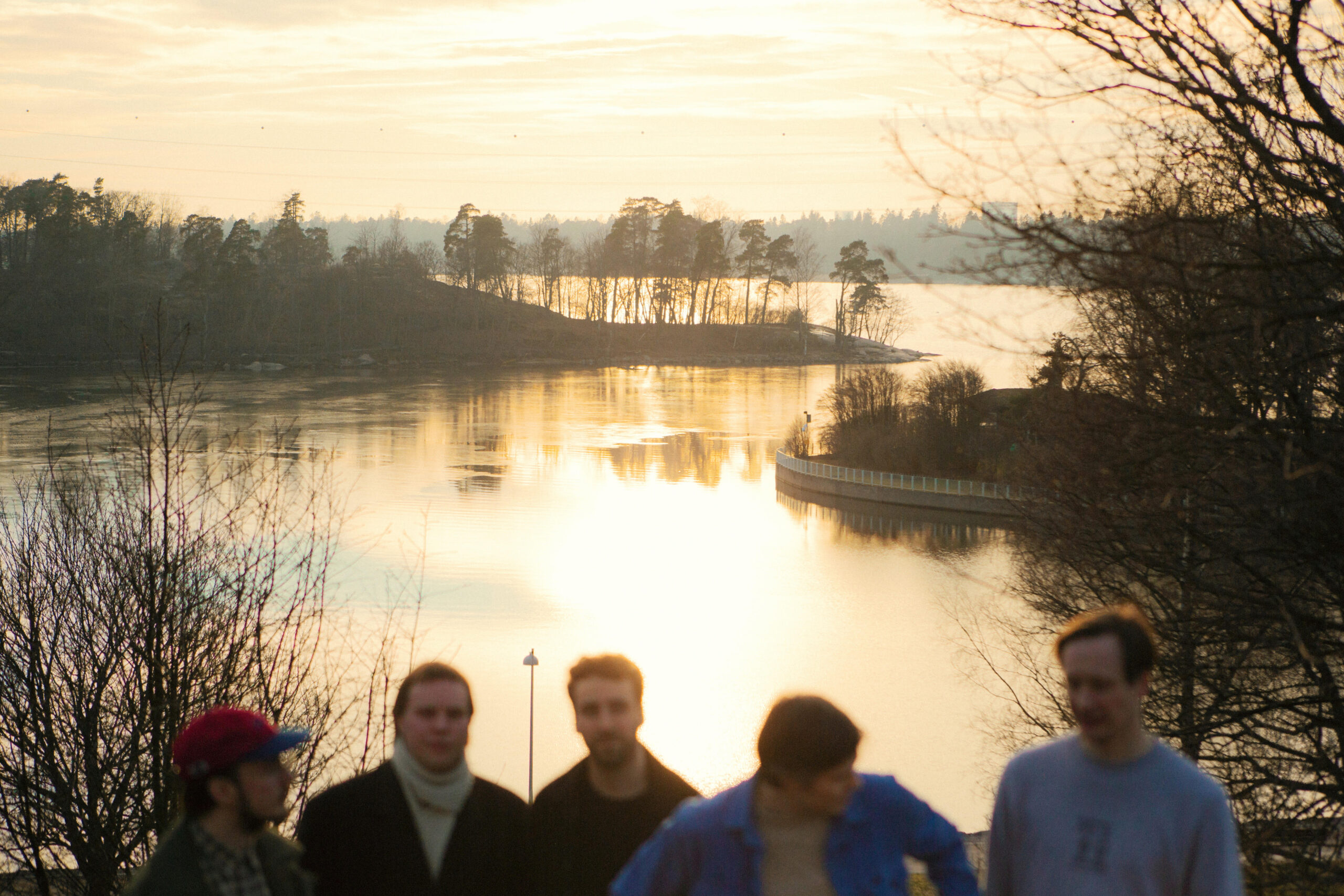 "Open Sea" is officially released on the 30th April 2021.
INITIAL REACTION
"…so this tune from Verandan (who I adore) is perfectly fitting, both in sonic feel and thematically. To paraphrase Ville Hopponen, the tune's about putting work behind you at the end of the season and sailing off into the unknown…be it tragedy or adventure…you take it all on openly. Interestingly, the music feels similar, to me. It begins with pushing the musical boat out to see and raising the sail, catching a gust and moving a little quicker." AUSTIN TOWN HALL
"Open Sea is a gentle but epic-sounding song that uses an electric piano to great effect. There is some lovely folkish strumming too to accompany the weary words and the scenario that the song sets out." Records I Like
"Musically, the song is glimmering and expansive. Thematically, it speaks to the desire to shrug off work and responsibilities, set sail and head out of the harbor. That all connects quite well with me at the moment." WYMA
"Verandan's

exceptional new single, Open Sea, is once again stylish and nicely shy, bringing a smile to your face."  Päivän Biisit
"I've always thought that he was a good melody maker, but it's great because of the moderately withered melancholic atmosphere." Niche Music
"Open Sea", which is really really pretty. I had heard an earlier version of this song as a possibility for releasing it and it was a hard choice I must say to choose which songs would go on the record that we released. Highly recommended." Cloudberry Records (see below for a link to the 'Hideaway' single release)
---
Hideaway' released in late January was also issued as a twofer with last years 'Pink Clouds' cut – both tracks appeared as a seven inch via US label Cloudberry Records.
Recent press for Verandan
"…perhaps the most handsome single of the year" RUMBA
"Where you typically find sharp guitars knifing through, you get a bit more warmth and swirling dream notes, letting the vocals come in with their melodic croon. Plus, the arrangements behind it all build in this texture that allows the song to brim with pop sensibility that goes beyond categorization"  Austin Town Hall
"The theme is wrestling with the tensions between being safe in dangerous times and the potential fruitlessness of doing so in an uncertain world. However, the melody is very upbeat and the arrangement a shimmering delight". WYMA
" They seem to fall halfway between a really good 1960's guitar band, let me offer, say Herman's Hermits or The Hollies as an example, and 1980's synth-pop but that's mainly because the vocal has shades of Marc Almond. All in all a nice easy listening track" Nordic Music Review
"…this week we 're feeling the great Verandan band's rolling single 'Hideaway', whose carefree lightness seems to captivate more and more with each listen, a great little indiepop gem." Päivän Biisit
"Jangling guitars and nostalgic synth flourishes adorn this section with a strong melodic pull, the "listen to the changing winds," hook standing out considerably. The later saxophone addition adds wonderfully to this dreamy mix, especially throughout the thrilling conclusion, where suave guitars and sax intermingle cohesively." Obscure Sound
"Swathed in a less than subtle sense of smooth, both tracks of the single, offer the sort of vocals that were so effortlessly sophisticated in 80's new wave acts such as ABC and Heaven 17." Janglepophub