First new KO:MI material since last year's We Said We Didn't Know but We Knew album
KO:MI releases a new single – "Flooding, No Rain" on the 23rd April 2021 via Soliti.
Of the new song Sanna Komi (KO:MI) explains "I originally wrote this song for the Acoustic Guitar Project, in which you're given an acoustic guitar, a recording device and a week to write a song and record it in a single take. The format is really inspiring and I ended up liking this song so much that I wanted to do a studio version of it, still keeping to the minimalistic quality of the original. I wrote it just before the release of my We Said We Didn't Know but We Knew album at the end of last year, and thematically it is a continuation of that album. It is a song about the fragile materiality of life as we know it on Earth and the absurdity of things like owning a piece of a planet. What does that even mean? The consequences: climate change, biodiversity loss, extreme weather, are all happening in front of our eyes."
Watch the Video for "Flooding, No Rain"
KO:MI tells about the video: "I wanted to make a simple video for this simple song, something that would capture the atmosphere without any unnecessary grandiosity. I shot, edited and color coded the video myself since apparently I haven't had enough projects during the pandemic, though I owe thanks for my wife Hetta Inari Komi for helping with lighting and comments on the edit."
LISTEN HERE
CREDITS
Song and lyrics: KO:MI
Recording, production and mixing: Tuomas Alatalo
Mastering: Pekka Tuomi
Artwork: Minna Komi
Recorded at Pihastudio 2021
"Flooding, No Rain" is officially released on the 23rd April 2021.
"…a small masterpiece of beauty and absurdity, "Flooding, No Rain"…the real queen of the north succeeds with beauty and subtlety in slipping us a few intelligent words about the absurdity of our world" Djolo
---
Last month KO:MI shared her new video for 'Seven Things' featuring a duet with Mikko Joensuu
Short KO:MI bio
Sanna Komi is multi-instrumentally talented musician known from a variety of Finnish indie bands (e.g. Pintandwefall, Kynnet, Cats of Transnistria), and a global development researcher interested in human/nonhuman nature relations. Her debut album Songs of Them came out in 2017.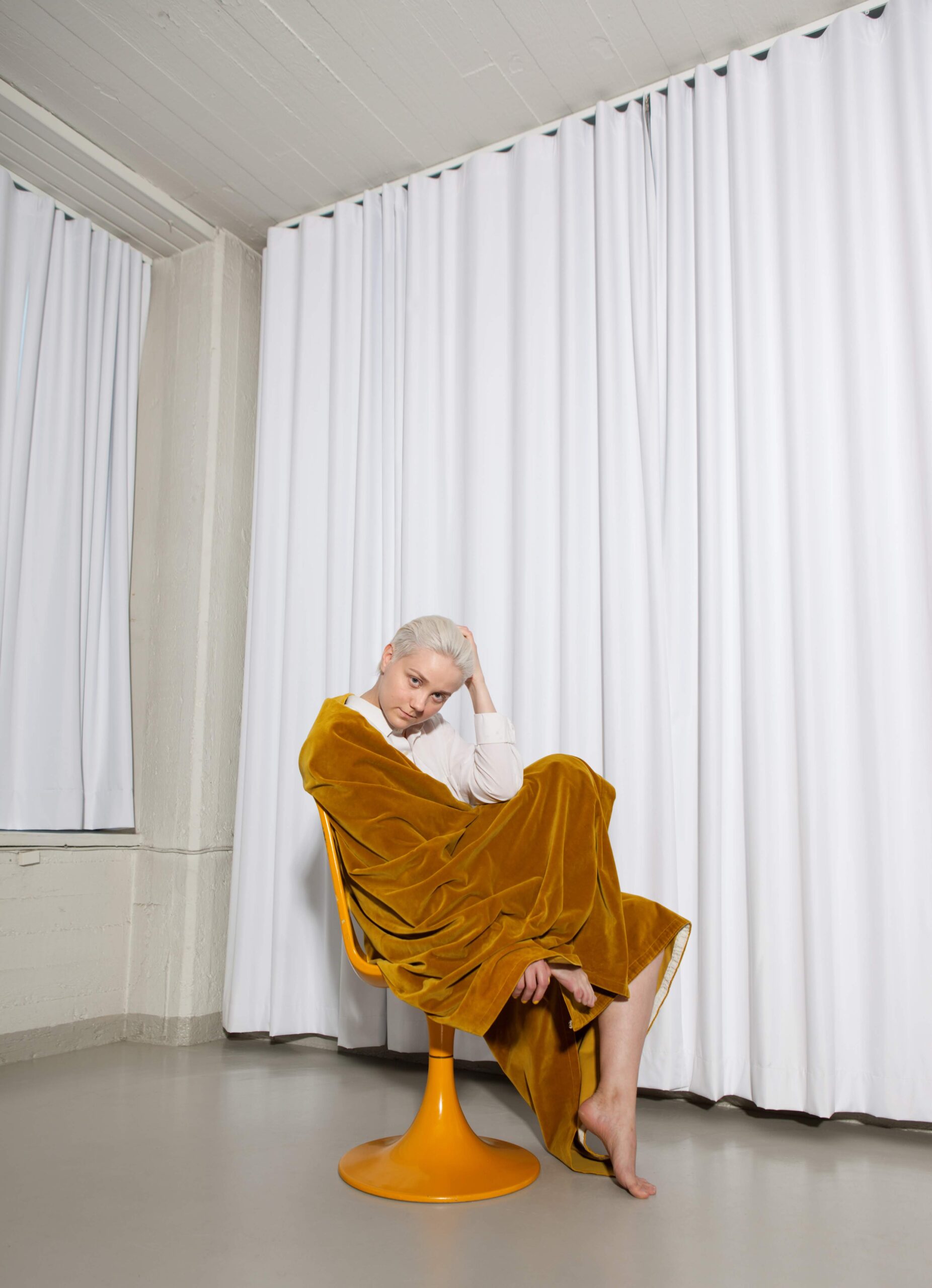 Praise for KO:MI

Desibeli
"Has KO: MI created one the domestic  albums of the year to which future things will be compared? The competition is exceptionally fierce this year, but I think the place in the top ranks is already clear at this stage. 5/5"
Kulttuuritoimitus
"KO: MI's album is a great musical journey where things are considered and viewed under the shelter of their own cotton clouds, yet putting emotions into play. Simplified and lingering music dares even in stormy seas. The core stays nicely in the palm of your hand all the time. 4.5/5"
Nordic Music Review
"…it's a comprehensive piece. The early plucked instrumentation conjures up an oriental feel, as if they're playing while sipping tea in an ornate Japanese garden"
Päivän Biisit
"…new single We Said We Didn't Know but We Knew will play irresistibly organically with its strings."
SWIT
"First things first, Liquid Walls is simply a beautiful song. The melody is as sweet as a nut, matched by Sanna Komi's unadorned voice. The cello and clarinet are divine, and the angelic backing vocals all give the song a majestic quality which is quite intoxicating. Speaking of intoxication, the subject of the song is quite unusual and refreshingly open and honest."
When You Motor Away
"One moment she is a pop star cooing in your ear, the next moment she is an ambient producer, and the next a choir on Sunday morning. Dazzling and satisfying in equal measure."
Austin Town Hall
"…it's really all about the creative elements intermingling in this cauldron of pop sensibility"
Where The Music Meets
"I'll Find My Own Way, the latest track from the Finnish' KO:MI, is a beautiful folk contemplation that leaves us both dreamy, contemplative, and floating in the air of no concerns"
When the Horn Blows
"The melody and the duet-like nature of this song makes it reminiscent of classical folk tunes that have been sung for years at campfires and near lakesides. When the string sections flood in, the song becomes tear-inducing, as though commanding us to cry or wallow in its melancholy. "
Soundi 4/5 album review
"KO:MI's unique second album exudes such a strong discovery of its own expression and artistic success that it is already accompanied by great compassion. In their lyrics, the record is flooded with vital comfort and faith for the better"
KO:MI Socials: