RULES self titled debut album is available on digital and cassette format from Friday
Through a series of singles and video's released in 2020 the self-proclaimed synth duo of Iiti Yli-Harja (Pintandwefall) and Sarra Keppola – who go under the band name of RULES – finally get to unveil their self titled debut album which arrives on the 21st August via Helsinki based label Soliti.
Of the literate tale heavy  release RULES explain; "The album evokes a multitude of different worlds, the tracks journeying from ancient Greece through icy depths of the polar circle to the moors of Northern England. The songs have an irresistible pop quality to them, and are all based on characters from world literature (apart from one that is from the film Suspiria, can you spot it?) There's also a delicious Nirvana-cover in the mix. We hope you will enjoy listening to these songs as much as we have enjoyed creating them!"
Of that Nirvana cover, RULES share a new video for 'Lou​n​ge Act', the band telling us "As an old Nirvana fan Iiti wanted to honor the band by covering one of her favourites. Lounge Act has lyrics that fit thematically well for the album, and yielded the name of our band, too!"

Directed by Anna-Mari Nousiainen Thank you: Katja Iljana Kasper Kamppuri Mikael Malila
Director Anna-Mari Nousiainen channels R​ULES' grungy feelings in icy Hailuoto with an analogue lo-fi aesthetic. ​Of the video ​Nousiainen​ explains "The video explores lust, obsession and self-destruction; the huge over-the-top feelings that we try to push under the surface. It's an ode to painful existence; love hurts and life is sweet pain.​"​
Initial reaction
Austin Town Hall interviewed RULES  to discuss the new album and cooking.
Rumba shared the 'Lounge Act' video and are co-hosting with Soliti a special RULES performance this evening 21st August – which you can watch from Soliti's You Tube channel or Rumba's homepage
Tinsel from Sweden have a lovely album review here informing us that "What the group does is pure magic and something you have not heard before. They are cross-border and playful in the synth sounds and arrangements, they are not afraid to maximize everything, and it works so well."  They also have a wide ranging interview with RULES here
Eva-Maria Vochazer for Nordiche Musik reviews the album and tells us "Those who nowadays have that rare quality of patience will always discover new nuances here. And still dance under the glitter ball!"
Oskari Onninen reviewed the album for Image "On a scale of domestic debut releases, RULES' album is irresistible"
Antti Lähde comments on the album for Kulttuuritoimitus  "RULES is a duo formed by Iiti Yli-Harja (Pintandwefall) and Sarra Keppola , whose electronic pop is timeless, melodic and admirably compelling. Equipped with an irresistibly connecting chorus, Wendy is one of the most stunning domestic songs of the year"
Jukka Hätinen interviewed RULES at Rumba – watch the half an hour clip 
Scott Galloway at When You Motor Away reviewed the album "The vocals are sublime, and the melodies sound like favorite songs from the '80s you have been trying to remember but find they are just beyond your memory. The lyrical content is literary and absorbing, and the production is sublimely layered. It is no surprise that all of this makes this set of songs a perfect debut. "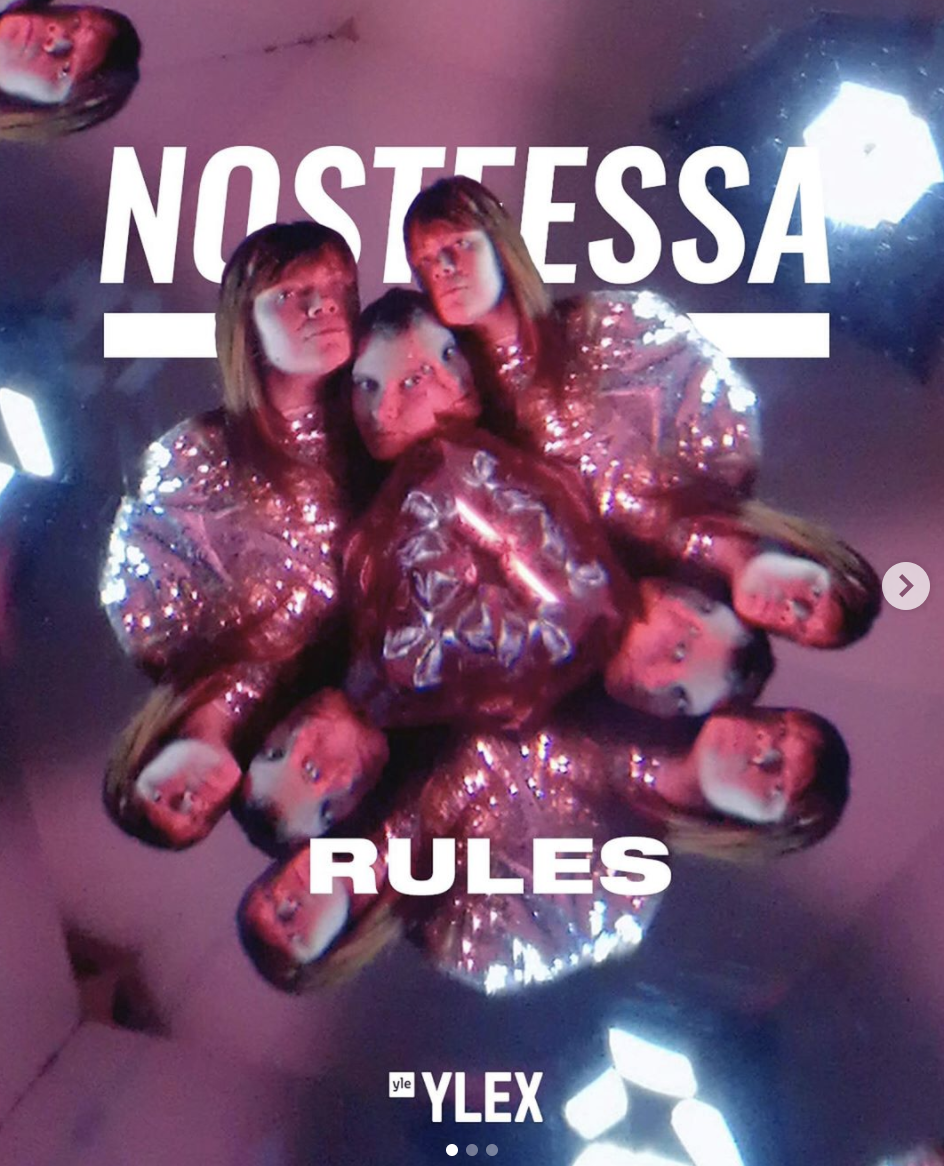 David Bentley for Nordic Music Review  commented on 'Kafuku's Wife' "RULES were able to catch a Middle Eastern flavour even with synths and the structure of that first half reminds me very much of Highasakite's 'Iran' with the supporting vocal not dissimilar from Ingrid Helene Håvik's Bulgarian throat singing on that track."
June  from Alice & June writes of 'Kafuku's Wife' "Feelings overlayed with melancholy reminds somewhat of Chromatics and Beach House. When OskariHalsti is in charge of the production, the overall outcome is groomed, international and interesting."
Aleksi Pahkala told us of  'Kafuku's Wife' at Päivän Biisit "Rarely does Finland produce such  cool and smart electronic indie!"
Nathan Lankford  for Austin Town Hall  writes of  'Wendy' "I like how the shimmering synth work sort of hangs back; it definitely swells in your ears, but it doesn't get int he way for the performance of Iiti Yli-Harja's vocal performance. She comes in with a hint of 80s pop nostalgia coming across like a more rehearsed Tiffany; there's just this extreme frivolity in her voice, and I can't pull away" 
Even The Stars (Track of The Day)  "Wendy takes up the story of J M Barrie's female protagonist from Peter Pan. It does so with a shining glimmering synth-led track underneath it that feels irresistibly poppy."
Finally – RULES invite you to win some merch via their instagram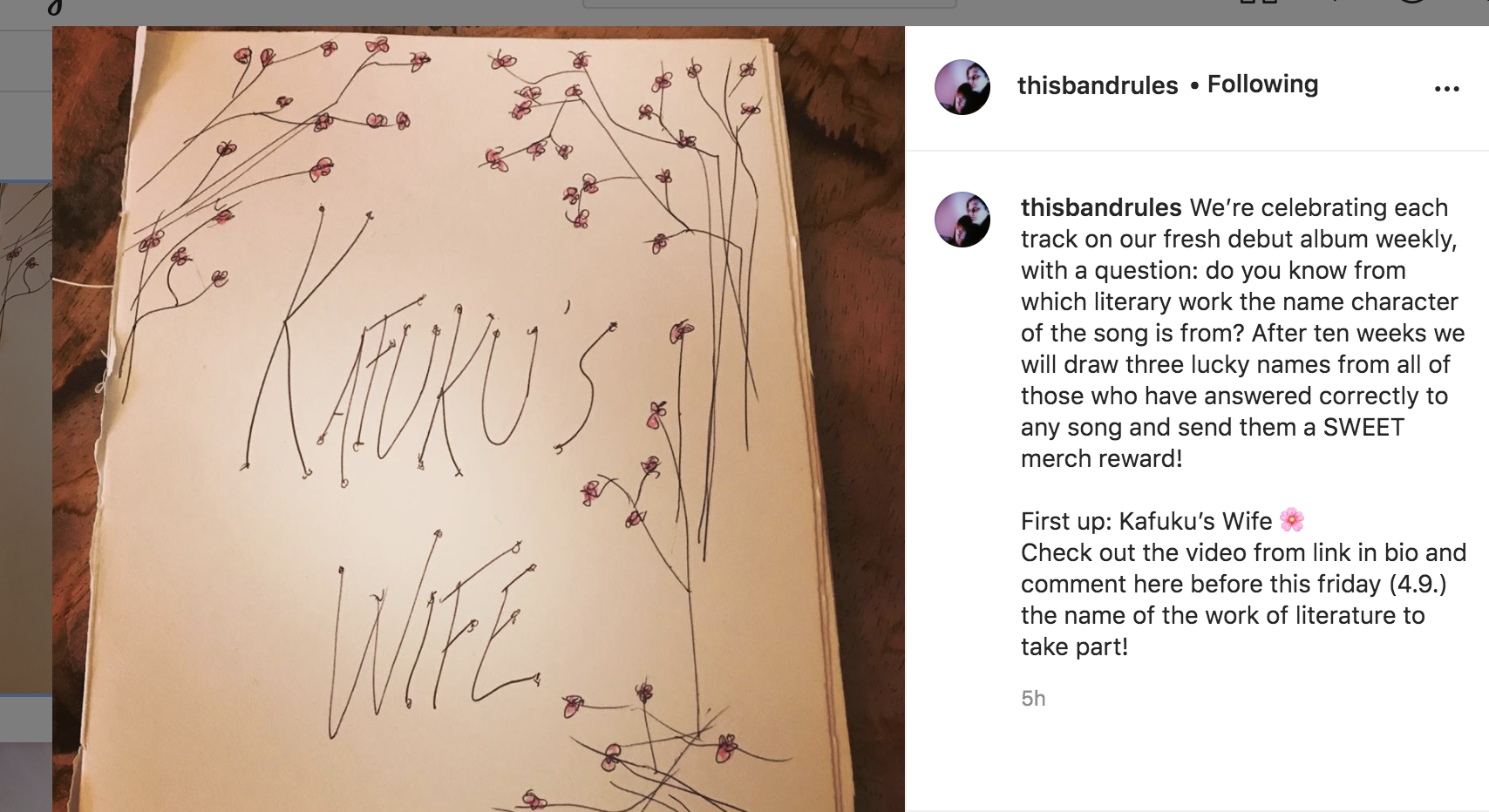 RULES : RULES (SOLITI 082)
RELEASE DATE: 21/08/2020
Kafuku's Wife
Nils
Wendy
Laodameia
Terry
Catherine
Lounge Act
Constantia
Susie
Eleanor
Iiti Yli-Harja: lead vocals, synth
Sarra Keppola: synth, guitar, backing vocals
Oskari Halsti: drums, backing vocals, guitar
Production and mixing: Oskari Halsti | Mastering: Jarno Alho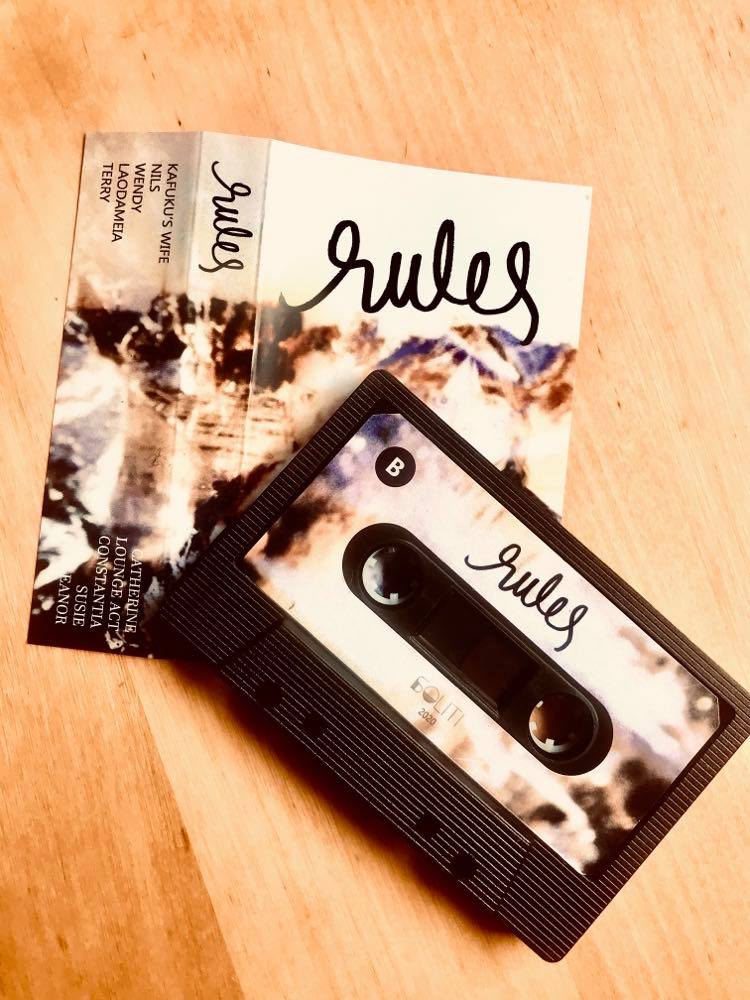 UPCOMING LIVES SHOWS
22.08.2020 Elokuu: Indie Festival, conttibar, Helsinki w/ Gim Kordon, KO:MI, New Silver Girl, Pink Chameleons, Kolibre
24.09.2020 Henry's Pub, Helsinki, Helatorstai Klubi

VIDEOS