Announce sophomore album release 'And Justice For All' – out May 22nd 2020

---
Through the various machinations of other projects, life and simply creating the work at hand, Love Sport return from a three year hiatus with new music in the form of single – 'Life's A Joke' (officially released 10th April 2020). Along with the single announcement Love Sport also announce their sophomore album And Justice For All which arrives on the 22nd May 2020 via Soliti.
Listen to 'Life's A Joke' here


Of the new single, Love Sport's Teemu Tanner tells us "The song pretty much sets the tone of the lyrics for the whole album. It's a story about trust, companionship and what people are willing to sacrifice for their needs."
RUMBA shared the single
Teppo Vapaus YleX play
Mystic Sons "Finnish outfit preview their new album with this smooth and driven indie-rock jam, with nods to The War On Drugs"
Austin Town Hall "The tune starts out with a definite purpose, hitting hard with discordant notes ringing out furiously so as to set the scene for the voice. Those vocals have this faint hint of psychedelia in them, sort of curling the notes and softening them with a faint wizardly attitude."
Billy Reeves of the BBC "Postcard/Hollies/Fannies with a bit of 21C Nordic cool, a great band I reck."

Päivän Biisit "As a song, Life's A Joke is almost an attempt to restore glory to the Finnish indie of the 80's and 90's, Shadowplay, 22-Pistepirkko and Sielun Veljet come to mind, but also a strong knowledge of American contemporary Indie and punk, surely the song would have been worth the Strokes or even an Arctic Monkeys album."
WYMA "The single strikes us as an instant classic with a chugging rhythm, ringing guitar, soaring vocals and biting lyrics. Cue it up and rock your Friday"
Nordic Music Review "…it's a reminder that the band's sound has matured, 'meatier' guitars, strengthened and more confident sounding vocals, but similar to all their tracks, 'Life's a joke' is still tuneful indie rock, with the same vibrancy and energy that I've always liked. It just always sounds like these guys are having great fun writing and recording songs together"
Indie 30 "'Life's A Joke' also sees the return of the bands empathetic and uncompromising observations on the current state of the human condition. Delivered through Tanner's deductive and measured vocal, the single zeroes in on life in an age where corporations dominate mainstream discourse and have control of governments. "
---
And Justice For All (Soliti 081) Release date: 22/05/2020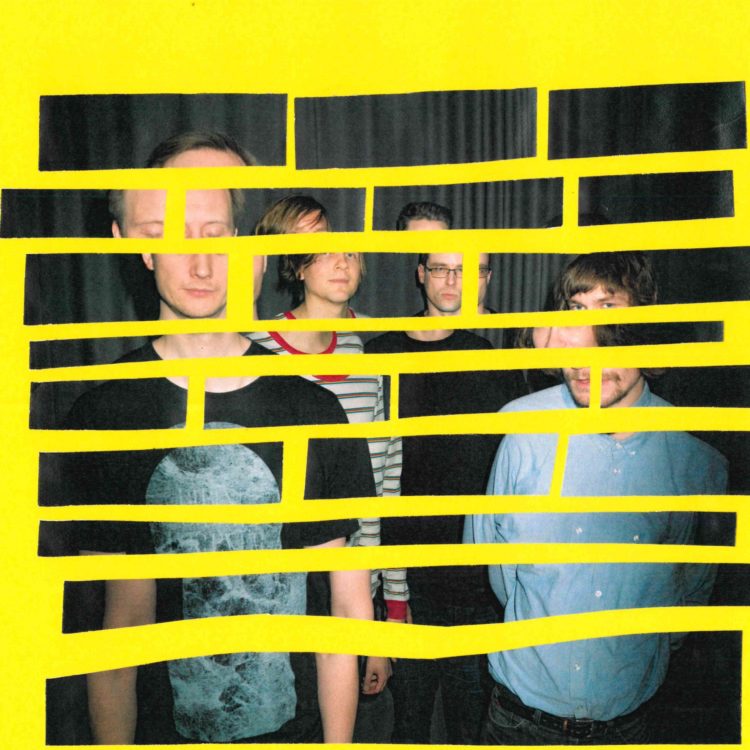 The biggest liar in town
Life's a joke
Wash
Wrong kind of evil
Keying cars
Jive
Giant hoof
Recorded by Aki Pohjankyrö
Mixed by Nick Triani
Produced by LOVE SPORT
A short biography
Love Sport are a four-piece rock band from Helsinki, Finland. Although the members of the band are mainly known from their other projects, Love Sport has been steadily releasing music for six years, making And Justice for All their fourth release and second full length album. Love Sport's sound could be described with words like spontaneous and timeless. In the effortlessly tangled guitar arrangements you can hear that Teemu Tanner (lead vocals, guitar) and Mikko Sulonen (guitar) have been playing together for almost two decades. The steady, economic, and driving rhythm section consists of drummer Max Mäkinen and bass player Aki Pohjankyrö.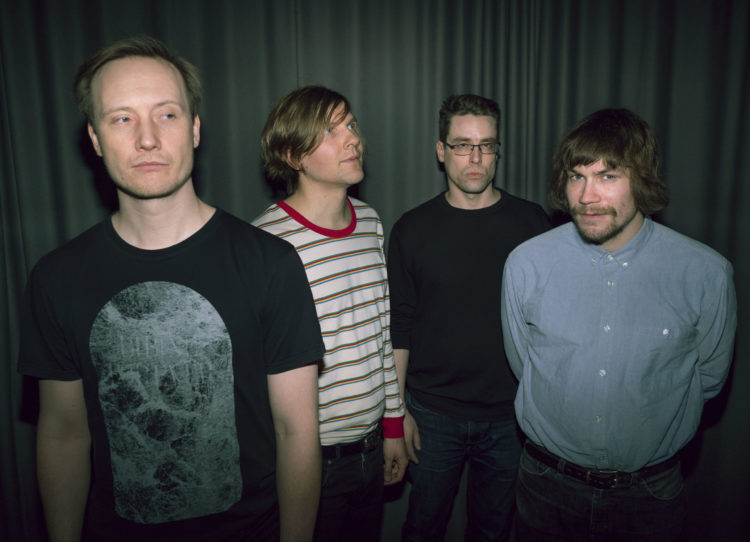 In the year 2020 you could ask "where can alternative rock can go?", if it doesn't want to abandon its electric guitar-bass-drums dynamic? Is looking at the past, at the genre's tradition, the only way? Maybe, but bands like Love Sport are showing that there are still places to explore and much to squeeze out of that tradition. The band's music doesn't take the listener back to any "golden days of indie rock" –instead it channels the energy, presence, and vision of four friends playing music together. Isn't that what bands are all about? Live or on the record. Here and now.
Press reaction for Love Sport
"There is euphoria, self-depreciation, and a good dose of humor, all presented with endearing melody and wall-to-wall fuzzy and dirty guitars. This gang just may be the best college band since you left college." WYMA
"Electric pop euphoria spiced with intense vocals and squeaky guitars – The Byrds on E!"  Turn Up The Volume
"The combination of their melodic guitar work, instrumentally scuzzy vibes, and universally addictive vocals make these rock renegades ones to watch no matter where you live." Cereal Sounds
"Specific and sophisticated avenues of the 1990s indie off of the Oregon shorelines trail themselves into Love Sport…The music is comforting, yet playful." OQM
"Love Sport just make this great noise, slightly psychedelic, with cavorting guitars, interesting lyrics and occasionally this slightly discordant unharmonious sound " Nordic Music Review
"Love Sport is an exciting proposition" Artrocker
LOVE SPORT SOCIALS