'Mountain High' is the first taste from forthcoming long player Aligning
Soliti is delighted to announce the new album from Cats Of Transnistria – Aligning arrives on the 29th November.
The first taste from Aligning comes in the form of the 8+minutes slow-burn of 'Mountain High'. The band tell us of the new song – "A one chord meditation, probably the most happy and laid-back song we've ever recorded. The text is a Kerouac-inspired ode to independence, personal connection to nature and the healing power of horizons. It's one of those songs that seem different every time we play it, it's like half written and half natural elements. We have 50% control on this one."  
Listen to 'Mountain High' now
Aligning – offers their signature sound of slowly building ethereal music with an evolved variety of styles and composition. The album was recorded by Nick Triani & Tuomas Alatalo in the summer of 2019 at Pihastudio, Helsinki and mixed by Tuomas, who's experimental sound design is an essential part of the record.
There are multiple layers of sound creating immersive worlds. Although the music is slow and soft, they also like the sound to be sometimes rough, sharp and stained on the edges. All the scratches and screeches can often be as important and interesting as the chords, riffs and melodies. There is no beauty without dirt.
The recording sessions were brief, only a couple of days. It's always hard to get in the right mood when recording but this time they got there a lot easier. Sanna Komi recorded the violins by herself afterwards.
The lyrics by Henna Hietamäki are dancing around natural spirituality and seek healing in this apocalyptic age.
Initial reaction to 'Mountain High' 
Soundi premiere
Austin Town Hall "…they've evolved into this sort of brilliant slow-core pop act that fans of Bedhead or early Low would fawn over…This is cinematic brilliance captured in song form"
Cats Of Transnistria – Aligning (Soliti 078) Release date 29/11/19 – available on digital/vinyl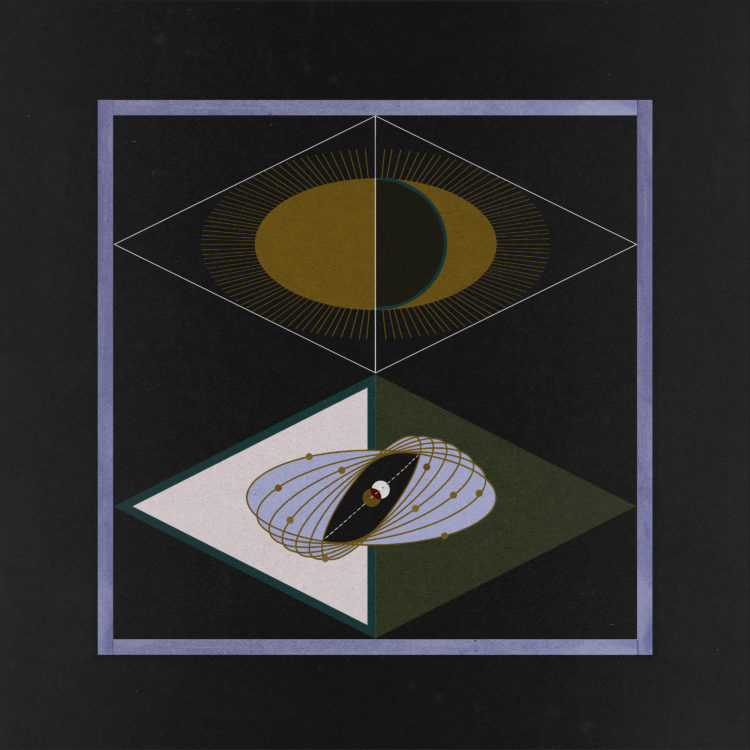 'Aligning' and 'Mountain High' covers by Hanna Malinen
1. Mountain High
2. Vampire
3. Born Again
4. The Light
5. Wild Herbs
6. Aligning
Credits:
Mountain: Guitar Tuomas, synth & vocals Henna, violin Sanna
Vampire: Guitar (acoustic & electric) & piano Tuomas, synth & vocals Henna, violin Sanna
Born Again: Guitar, piano Tuomas, synth & vocals (incl. beat) Henna, violin Sanna
Light: Guitar Tuomas, synth, piano & vocals Henna, violin Sanna
Wild Herbs: Guitar (acoustic & electric) & vocals Henna, guitar Tuomas, violin Sanna
Aligning: Guitar Tuomas, piano & vocals Henna, violin Sanna
All music composed by Henna & Tuomas and arranged by Henna, Tuomas & Sanna except 'Wild Herbs' composed by Henna and arranged by Tuomas and Sanna.
All lyrics by Henna.
Recorded by Nick Triani & Tuomas Alatalo
Mixed by Tuomas Alatalo
Mastered by Markus Leminen
A small biography:
Cats of Transnistria create wide and hypnotic soundscapes filled with emotion and ambience. Their unique style of slow and experimental pop music has been influenced by post-rock, classical minimalism, shoegaze, dream pop and sound art.Cats of Transnistria were formed in Helsinki, Finland in 2014 by guitarist and sound designer Tuomas Alatalo and vocalist, keyboardist Henna Hietamäki. Soon they realised they had discovered something interesting and refreshingly intimate in their limited use of instrumentation. After their debut Away EP (2015) Cats of Transnistria have released two full-length albums, Divine (2016) and Opium (2018). On the latter album violinist Sanna Komi joined the duo enriching their sound with beautifully haunting string arrangements. Cats of Transnistria's music has been noted in international music media from the beginning and they have performed at festivals and distinguished venues in both Finland and abroad.
Some words about Cats of Transnistria
"You're not going to find another act operating so beautifully"  Austin Town Hall
"…but none of that gets anywhere close to illustrating just what a prodigious experience Tuomas Alatalo and Henna Emilia Hietamäki have crafted."  Gold Flake Paint
"I discovered the Helsinki based duo Cats of Transnistria, it's not to the beach now though, more likely an introspective hour sitting lonesome surrounded by a dense darkening forest or some personal space in the seclusion of your own room" Just Music I Like
" …these Finnish genii taking us further into their exquisitely strung-out souls and sounding as damn close to Hugo Largo as I've heard ANYONE get. These songs will stay in my heart forever."  Neil Kulkarni
"Tuomas Alatalo and Henna Emilia Hietamäki explore forbidden themes of "hedonism, escapism, submission and addiction" and ensconce them once again in a beguiling musical dream state." Indie 30
"Cats of Transnistria merge David Lynch/Angelo Badalamenti-esque eerieness with a powerful wall of feedback and drippings of distorted guitar and unnerving harmonies" Spectral Nights
"A celestial indie treasure." One Quart Magazine
"Helsinki's Cats of Transnistria play pop music, but pop music that ignores conventional boundaries." WYMA
"… immersive soundscapes laced with haunting melancholy and darkly ethereal beauty that delve down into the hidden part of the soul by filling it with timeless emotions." Whitelight / Whiteheat
"They are masters of developing expectant atmospheres, suspended anticipation, before swooping in with fantastical climaxes that transport the listener into a transcendent state."  The Monitors
"Tuomas Alatalo's anxious, stripped-back guitar rhythm provides the only solid foothold here, as slowly, layer on layer of Henna Hietamäki's siren vocals pull us out, to sink deep-down to somewhere only she's been" Ja Ja Ja
"Cats of Transnistria näyttää, miten rauhallisen musiikin pinnan alle piilotetaan pauhaava tunteiden ukkosmyrsky." Soundi"Upeaa, täydellistä ja niin pakahduttavan kaunista, että suorastaan sattuu…"  Desibeli
COT socials