Delay Trees new video for 'Hope' revels in Sarajevo beauty
Delay Trees fourth album Let Go dropped a couple of weeks ago and has wooed fans and critics alike. It's fair to say the band are 'back' and in some style also. Many believe Let Go to be the strongest statement from the band thus far, not an easy feat for a band celebrating 10 years as a going concern.
'Hope' revels in the melancholy the band are known for, with dignified and majestic tones and sincere sadness. Amongst the gorgeous natural landscapes shot in and around Sarajevo,
Jussi Nygren's video for 'Hope' also find's space for dogs, cats and goats (and even a lime-green spider). Nygren's visuals work perfectly with the sound, which is warm and generous.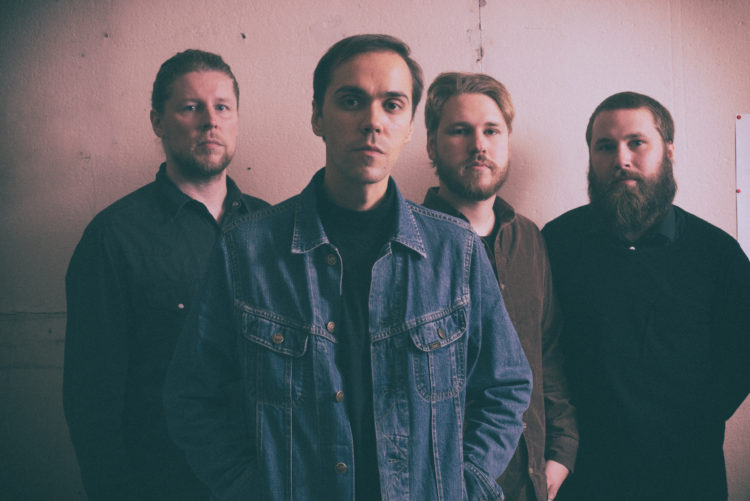 Selected press quotes for Let Go:
"There's tons of touchstones on the album, from modern expansive pop tropes to the intimacy of joyfully solemn bedroom pop. Through it all, Let Go feels like the great Brit pop record that never got made; it's the sort that walks the fine line between artistry and accessibility, filled with warm tones and melodies made to feel personal." Austin Town Hall

"Let Go on levy, joka ilahduttaa joka kuuntelukerralla uudelleen. Siinä Delay Trees onnistuu, koska yhtyeellä on terävä biisikynä ja kyky rakentaa kappaleisiinsa kerroksellisuutta." Image

"The most striking thing on this record, as so clearly depicted on "It's Not Who You Are", is the sheer lack of sentimentality. Experiences and emotions such as loss, desolation and heartbreak are dealt with somewhat clinically – the way you're able to once they lie miles and miles behind you. I hate to use the word "mature", but there's a certain relief in listening to a band that's been able to create from a place of healing." In Between Songs
"as a whole the record is high-class, stands the test of time and brings a smile to your face. Simply: the best from Delay Trees." Alice & June/Rosvot
"Delay Trees did everything right on this record. It's an album for everyone who knows how to appreciate music. It's atmospheric and no matter how often you listen to it, it doesn't get boring. There's a lot to discover every time and that's just one enjoyable aspect of it. On this album, you are able to find ten strong pieces, that make a statement. These songs will make you want to think about the music and that's something that doesn't happen way too often these days." Your Dead Partner 10/10
"Black Ice starttaa matkan verkkaisesti, mutta pilvet katoavat pop-taivaalta jo Phases ja Brightest Eyes -kappaleiden voimin. Pop-koukut viuhuvat ilmassa, ja vaikka lyriikat vihjaavat surun olevan lähellä, nostaa musiikki jalkoja lattiasta. Ja uskallan väittää: juuri tässä Delay Trees on vahvimmillaan." Desibeli.net 5/5
"As an indie pop album 'Let Go' is as perfect as you will get to hear, beautiful, clever, poignant and ultimately positive and life affirming." Nordic Music Review
"Delay Trees have the gift of crafting a superb autumnal pop song". Prefix