The second track from the forthcoming Let Go gets a lo-fi karaoke video
Earlier this year we gave the first fruits of the Delay Trees forthcoming album Let Go with the 'classic DT template sound' of 'Brightest Eyes'. Now, just before everyone heads off on their season's holiday, we offer you another taste of Delay Trees goodness, with the video for new single 'It's Not Who You Are'.
Video by Rami Vierula.
The video presents an iconic picture of the band in various close-ups, 'performing' the song in a simulated environment, the rough edges on the screen chime perfectly with the infectious quality of the music. "Let Go is made of two kinds of songs: about being broken and being ok being broken. 'It's Not Who You Are' is the latter kind. It's a self-reflective story about heartbreak and social phobia." inform Delay Trees of their latest cut.
"Created by singer/guitarist, Rami Vierula, the visual for the latest track is a montage of individual band members and abstract shots, overlayed with the lyrics. "It's Not Who You Are" is a notch up from the gloom of "Brightest Eyes" but remains in the realm of Delay Trees' trademark melancholy pop."  Autumn Andel Prefix Mag
'It's Not Who You Are' Is out now (19th Dec). Here's a selection of places where you can stream/download the single:
iTunes/ Apple Music
Spotify
Deezer
TIDAL
Amazon.com
Google Play
The fourth Delay Trees long player, Let Go, arrives next Spring via Soliti.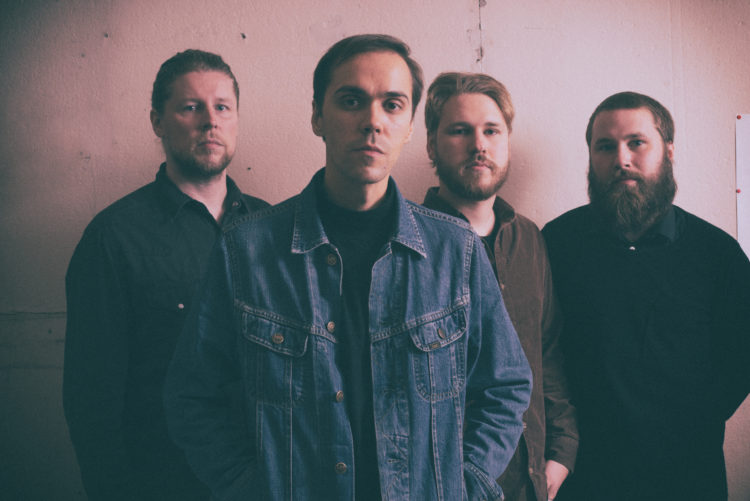 Photo by Pasi Vähänen