Debut solo release from Black Lizard frontman arrives
We're delighted that Paltsa-Kai Salama's debut album finally arrives. Night at the Beach is released today (28th Oct) via Soliti. You can listen/download the album from the following outlets:
We suggest you pay special heed to Paltsa-Kai's album if you're into Grateful Dead's groovier vibes, Crosby, Stills and Nash's effervescent harmonies or the sweetest moments of Gram Parsons. But the Black Lizard frontman doesn't trade in mere nostalgia, Night At The Beach's eight tracks buzz with a contemporary sheen that brings us to the here and now.
"During the past few years I've written a bunch of songs that really didn't seem to fit for Black Lizard. I've been thinking about doing this for a long time now. It seemed like a good time to make this solo record."Paltsa-Kai comments. On what kind of record Night At The Beach is "I had an idea to make a late 1970s type-of country rock album. Neon signs, nightclubs, cocktails. Country rock just seems romantic to me in someway. There's burning deserts, cowboy boots, a kind of roughness that I like. It's simple and raw in a good way. Grateful Dead, CSN and Neil Young were huge influences on this record but I'm not sure how much you can hear them. I think if this were compared to Black Lizard, this record is a lighter, more clear and less noisy album." explains Paltsa-Kai
Some initial reaction to Paltsa- Kai Salama can be found here:
"More urban, less country." Glue "a '70s country-influenced approach that may remind the listener of The Grateful Dead, it has been one of my most pleasant discoveries" When You Motor Away, "…looks back to the remnants of 70s folk influenced rock. Interestingly, I can still hear a modern day relevance, and can even imagine the likes of Ty Segall pulling off a similar sound if he decided to go unplugged." Austin Town Hall
Rumba Interview Soundi interview Radio Helsinki interview
***** Platsa-Kai plays an album release show tonight (28th Oct.) at Semi Final, Helsinki on the bill for Hallowe'en Happening XXII: Paltsa-Kai, Loud Lights, LoveGrapes !*****
Paltsa-Kai Salama: Night At The Beach (Soliti 055) Released: 28-10-2016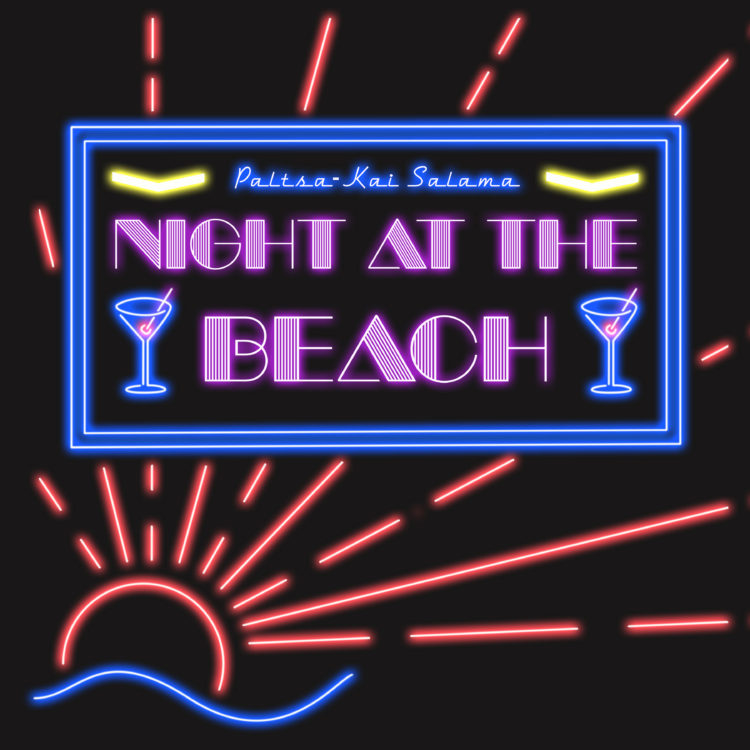 1. Ran Out Of Love
2. Summer Of Nothing
3. Silent Moment
4. Where The River Flows
5. Carry Away
6. Dying On A Sunday Morning
7. Hall Of The Dead
8. Cry No More
All songs written by Paltsa-Kai Salama. Arranged by the musicians on the record.
Paltsa-Kai Salama: Vocals, Guitars Sampo Seppänen: Bass, Percussion Iiro Tulkki: Keyboards Jussi Hurskainen: Saxophone.
Album cover: Jalmari Sarla
All photography: Rosa Kettumäki