Sputnik out today, Mumrunner's forthcoming Gentle Slopes EP out 9th Sept.
A year ago Mumrunner were all aglow at the release of their debut EP, Full Blossom. The singles Bond and End, along with the EP itself quickly established Mumrunner as an exciting prospect to watch, especially within shoegaze/alternative circles. With much blog presence aligned with releases in Germany and Japan and their own European tour last fall, the stage has been set for some new material from the band. This Spring saw some new music with the well recieved single Shawshank and now comes the news of another new song and an EP announcement.
Mumrunner describe new single Sputnik this way "Sputnik has it's roots in the Finnish district of Kaleva. It's a place where half of our band members live. It's where we rehearse, play football, make love, money and hang out. The Sputnik probe started a new era in a mankind's history many years ago. So did moving to Kaleva for Mumrunner. And to be honest, there's also a bit  of a soviet feeling in the neighbourhood."
Listen/download Sputnik from the following, selected outlets
Sputnik's dreamy vibes can be found this Autumn on the new EP Gentle Slopes, released via Soliti on the 9th September. The EP will also get the full vinyl treatment via  Germany's Wolves & Vibrancy Records.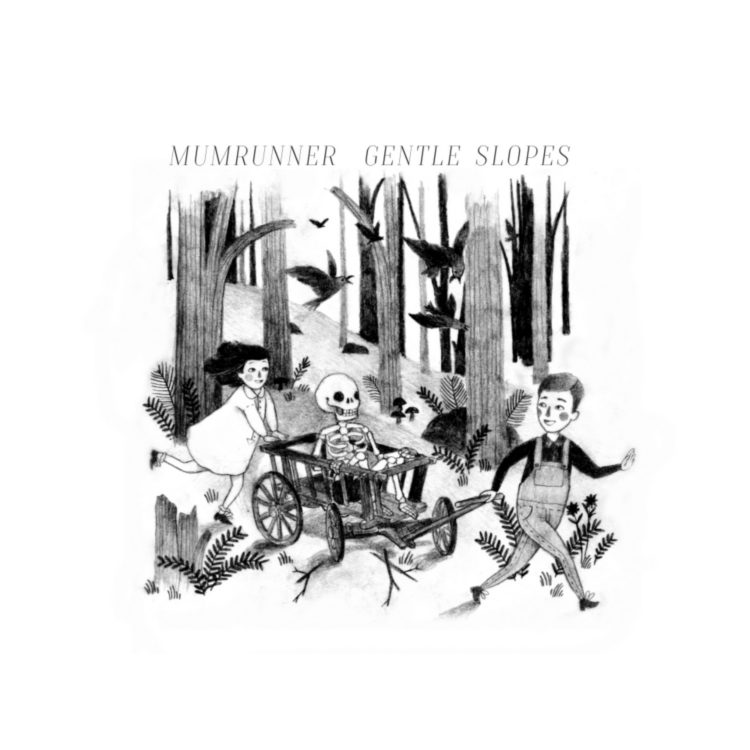 Gentle Slopes sleeve by Pascal Hauer