Cats Of Transnistria's Displacement video arrives from Russia with love
Cats Of Transnistria's recently released debut album Divine, has been warmly received, with many commenting on the album's atmosphere, beauty and dark charisma. The centre piece of the album is the 10 minute-plus trance-invoking Displacement: repetition, slow build with noisy release – Cats of Transnistria tell us that Displacement is "a song of wanting to be anywhere else than here and of the enormous joy one feels when finding a way out'"
First camera: Dimitriy Zhuravlev
Second Camera: Polina Sarancha
Editor: Alina Sarancha
The origins of the Displacement video have their roots from when Cats Of Transnistria toured in St. Petersburg and Moscow this spring as a part of the Nordic Meta Fest. Their live show in Moscow was enriched by a video art performance from Panika Derevya. As a result of the show, the video collaboration came together.
The video was shot in Yekaterinburg, Russia. It relates to the endlessness of displacement, as well as to the transitions within time and locations. "All spaces belong to you and to no one – rooms, houses, hotels, cities, public spaces. We keep home in ourselves and can create it anywhere we go. White bath robes can also evoke a feeling of home in hotels. Being here and now means temporary possession of something you do not own." comments Panika Derevya. Cats Of Transnistria are very happy and thankful for how deeply Panika Derevya understood their work and how beautifully she and her team visualized the video.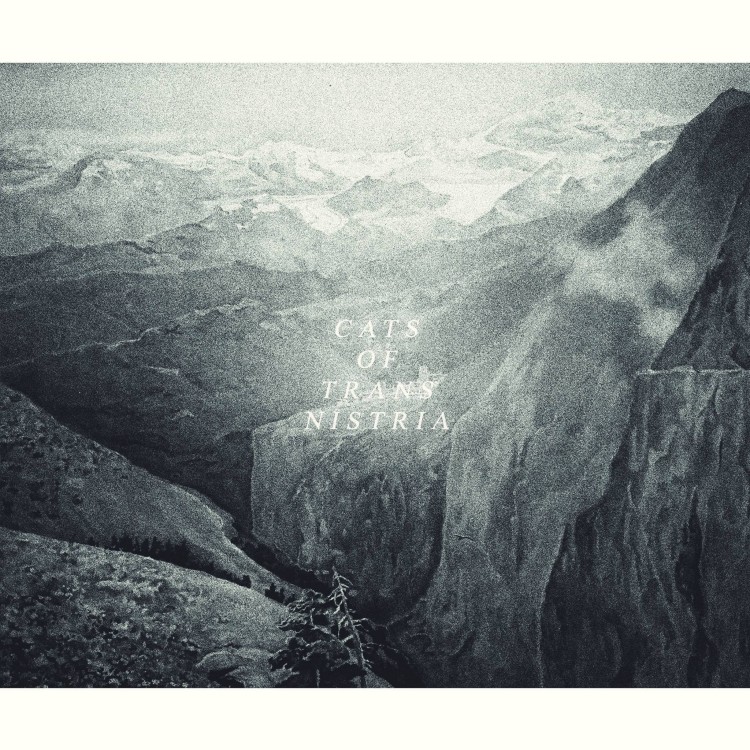 Cats of Transnistria's Divine receives a worldwide digital release this week (the album was previously only available in the Nordic territories)
Spotify, amazon, tidal, iTunes/Apple Music, deezer, bandcamp and many other services worldwide have the album now!
Some press reaction for Divine:
"Like perpetual delta wave sleep, 'Divine' mainly hovers in the infinite space that divides consciousness and dreams, rarely stirring us from this blissful state. But when it does, it does so with ferocity and intent. The climax of 'Thunder Comes' is only made possible by the meeting of their two extremes; raw, visceral and almost impenetrable guitar cuts into the angelic, rapturous harmonies. The jarring embrace of these elements is transformative, closing in and around us until we too, are lost." Gold Flake Paint
"Cats of Transnistria have made something an art-form out of the slow build. They are masters of developing expectant atmospheres, suspended anticipation, before swooping in with the fantastical climaxes that transport the listener into a transcendent state. Theirs is music of enchantment, an evocative sonic sortilege that juxtaposes dark spirituality and heavenly ecstasy." The Monitors
"Upeaa, täydellistä ja niin pakahduttavan kaunista, että suorastaan sattuu – eli juuri oikeaa musiikkia tähän vuodenaikaan." 5/5 Desibeli.net
"It manages to be simultaneously intimate and otherworldly, ethereal and darkly-shaded. It is the music of ghosts and aspirations, suggesting hope but refusing to banish menace. As with the best music, it doesn't tell you what to think but creates a setting where the listener's own mind runs free to associate… This is magical stuff – treat your ears." When You Motor Away Blog
"because last year's 'Away' EP was sublime and this is almost as gorgeous – Tarnation vocals meets Windy & Carl sonics = pleasure centres caressed deeply." Neil Kulkarni
"gentle nightmare music" Nordische Musik
"you're likely to be immersed as the volume of the guitars rings louder, building a huge sonic wall; it's pretty perfect." Austin Town Hall
"Toisaalta tämän voi nähdä piristävänäkin. Kaiken pirstovan digiajan keskellä kaksikko on tehnyt levyn, jota on oikeastaan mahdotonta kuunnella muuna kuin yhtenä kokonaisuutena." Turun ylioppilaslehti
"Tämäkin levy on mestariteos siinä missä edellinenkin. Odotan innolla jospa seuraavaan projektiin tuotaisiin mukaan jotain ennennäkemätöntä." 8/10 2500 Blog
Interview via The Blog That Celebrates Itself
Cats Of Transnistria play Semifinal, Helsinki on the 27th July (+ KO:MI and Shit Mittens)