Mumrunner's debut Full Blossom EP released digitally today (15.05.2015)
Finally here, the much anticipated debut EP from Mumrunner, Full Blossom is out now. Mumrunner deal with aesthetics from contrasting aspects of sound: sometimes abrasive alternative rock melds with dream pop soundscapes that gives the impression of being otherworldly.  ​The Tampere, Finland based band love to play loud but never forsake an interest in subtler dynamics which makes Mumrunner's ambitions unique and special.
Mumrunner: Full Blossom EP (Soliti 040)
Pick up the EP for download/stream from the following digital outlets (a selection): iTunes, Spotify, Deezer, Digi Anttila, Amazon,  Soliti Shop, Bandcamp, Musa 24
Mumrunner have received a warm welcome from bloggers and fans alike over the last 6 months, embracing their energetic indie-rock shoegaze sound from their initial single Zit/Rut, through to Full Blossom cuts Bond & End. Reaction to Mumrunner has been plentiful and more than positive: "It's a brilliant and relentless experience" Gold Flake Paint, "…frenetic pulse pounding shock attack that to these ears sounds as though its prowling the kind of muddied psychedelic practised by a 'Kaleidoscope' era Boo Radleys." God is in the TV, "And let's be honest, the guitars just sound amazing in "Bond" Abduction Radiation, "It's got that swirling jangling guitar I love so well, but the vocals bring in a smoky male vocal, touched up by a nice female counterpart, and I'm in love." Austin Town Hall , "More than that though, it has the kind of melody that can pull you along and melt your heart at the same time." Backseat Mafia,  "THIS ONE IS GOING TO BE BIG"  The Sirens Sound, "End" ist ein krachiger Song mit verzerrten Gitarren und einer starken, in Hall getauchten Gesangsmelodie." POPKLUB – Das Indiepopzine, "Hyvää pörinää" Rumba, "Despite the dreamy vocals and half time chorus, they create a sense of urgency throughout. If 'End' lifts your skirt, chances are you'll love the EP" Sounds Better With Reverb, "..this is a band off to a good start, and I for one am looking forward to more…" All Scandinavian, "High energy and quite the tempo, racing guitars, droning vocals – it's a juiced up version of shoegaze and I'm digging it the more and more I hit play." What's Protocol, 'Bond' is a noisy but catchy song with mixes of dream-pop, post-punk and rock. We're glad that we got introduced to these guys and looking forward to the EP that will be out this spring." Nordic By Nature, "Anyway I really like the sound that Mumrunner produce, and they've got great potential." Nordic Music Review, "Ein hübsches Stück Indie-Rock mit distanziertem Gesang, schrammelnden Gitarren und einer guten Prise Dream-Pop." White Tapes, "While not all bands adopt this term, they definitely consider themselves to have both shoegaze and punk influences. Most bands in this genre seem to be a hit or miss, and Mumrunner's new track "Bond" is a definite hit." Arctic Drones, "Gauzy tones and layers of sounds are punctuated with alternative rock elements, resulting in a dynamic listening experience and suggesting a wide range of possibilities for future songs." When You Motor Away. 
Mumrunner have a series of shows coming up in support of the Full Blossom EP
Mumrunner's German label, Wolves & Vibrancy Records will be releasing a 12 vinyl version of the EP in July, pre-orders are on: Full details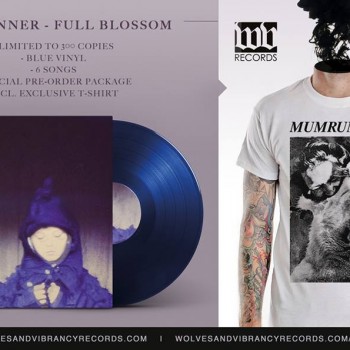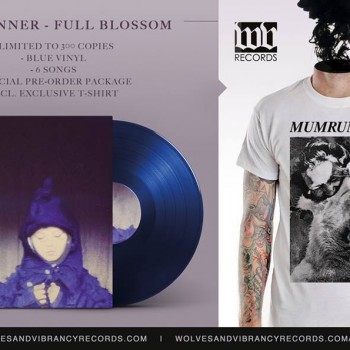 More Mumrunner fun: