We can't seem to shake a habit.  So welcome to the end of our End Of Year Review 2014, and as has become customary around this time, say hello to the Soliti Zip Vol. 4. Adorned in a classic Teppo Meriläinen cover, this year we have 12 tracks specially hand picked from the likes of Black Lizard, Manna, Cats Of Transnistria, LOVE SPORT, Astrid Swan, Delay Trees, The New Tigers, Oceans, Sister Flo, Gim Kordon, Black Twig & Ghost Of Jack Nance. Just click the link to get the latest end of year Soliti compilation: Soliti Zip Vol 4.
Soliti Zip Vol. 4 (Soliti Retro 002)
1.LOVE SPORT: Well..Shit
2.The New Tigers: Keep Cool
3.Gim Kordon: Yöhön Tummaan
4.Cats Of Transnistria: Good Night
5.Ghost Of Jack Nance: Strange Inception
6.Astrid Swan: Black Bear & A Hoofer
7.Black Lizard: Burning
8.Manna: Troublebirds
9.Delay Trees: Fireworks
10.Oceans: Honest
11.Black Twig: Summer Slow Down
12.Sister Flo: The Look
A big thank you in 2014 to all of you have supported the label by buying a record, clicking a stream, posting a blog or coming to a show. Your support keeps this thing alive. Big shout out to Heidi & Paltsa for much great behind the scenes work, Onni for some fine posters and Soliti Turns Three cover. Finally, big thanks to Teppo Meriläinen for his SOLITIFEST design and the whole look and setting up of our new web page- a true trooper. And of course all the Soliti acts!
Best Of 2014
As usual, we asked Soliti artists to give us a rundown of their year. Enjoy the lists, happy xmas and a great New Year. See you in 15!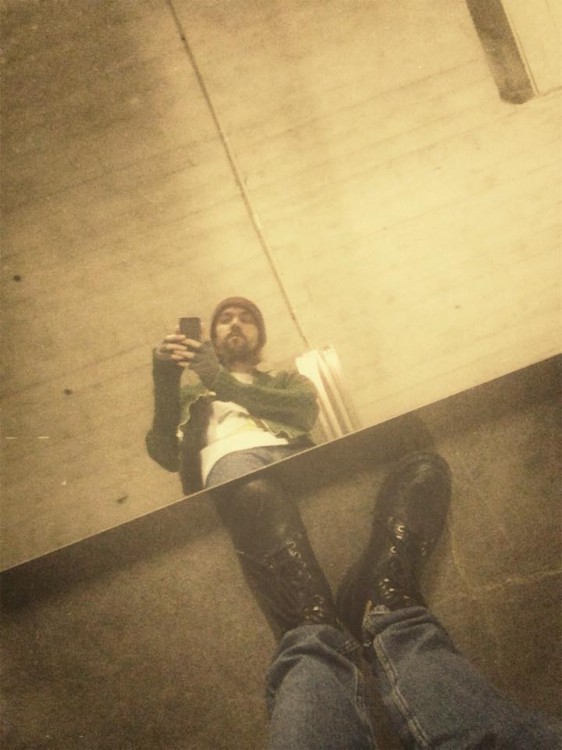 Delay Trees TOP 5 of 2014
1. World Cup 2014 Brazil
2.'Readymade' release and shows (xoxo Black Twig)
3. True Detective
4. Soliti Fest
5. Writing and rehearsing new songs (October->)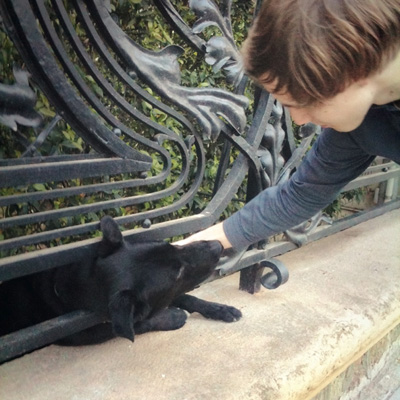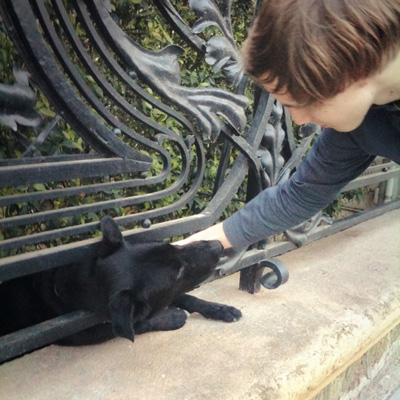 Appu Jasu (The New Tigers)
Some good 2014 releases I've seen/heard:
Movies (2014 release in Finland counts):
The Great Beauty (Paolo Sorrentino)
The Dance of Reality (Alejandro Jodorowsky)
Albums:
Vashti Bunyan: Heartleap
Owen Pallett: In Conflict
Myttys: Paksotal
St. Vincent: St. Vincent
Best dog breed 2014:Border Collie (for the second year in a row!)
Up-and-coming, to be big in 2015: Nova Scotia Duck Tolling Retriever
Esa (Satellite Stories)
Best music 2014
Saint Pepsi
Pc Music
Pelican Fly releases
Somepoe: Leave The House EP
Films
Interstellar
Highs
Everyone close to me
Headlining festivals
Touring
Having an opportunity to work with Barny Barnicott
lows
Still waiting for proper winter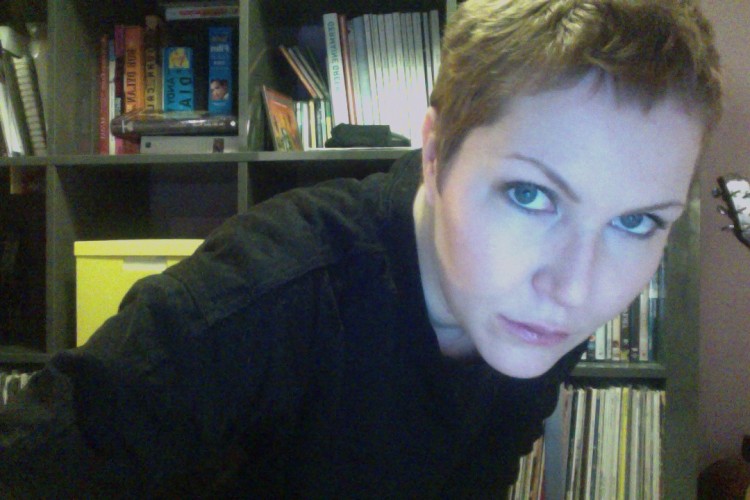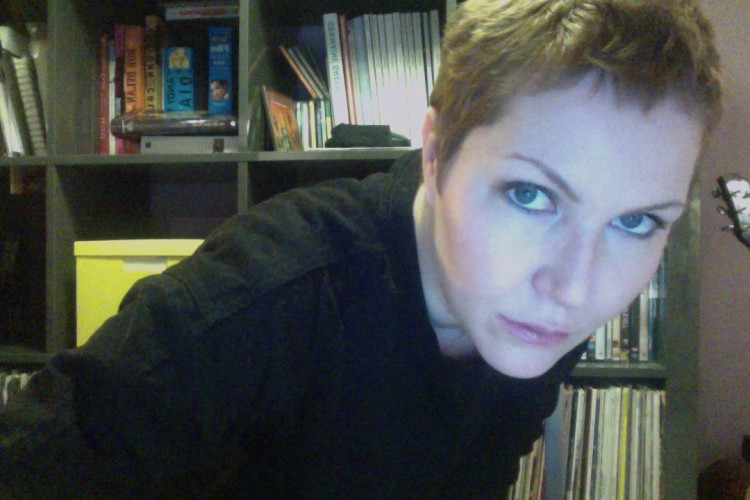 Astrid Swan
The Good List of 2014
This has been a really difficult year for me, as I started it with breast cancer diagnosis and spent the whole year in treatment. I am glad to wave 2014 goodbye. Here are my highlights though!
1. Sharon Van Etten: Are We There -album
Music to soundtrack my feelings of lostness, tragedy and glimpses of giddy happiness
2. Doing my own Tyttöystävä radio show on Radio Helsinki. (find podcasts of the program from the link)
3. The Finnish parliament making marriage equal by changing the law and granting gay and lesbian couples the right to marriage.
4. Siri Hustvedt: The Blazing World
I am a slow reader these days, but I love love love this book, its subject and the way it is compiled as if a memoir although it is fiction.
5. Elevant restaurant in Tallinn. Because it is so good and I have lovely memories from last summer from their terrace.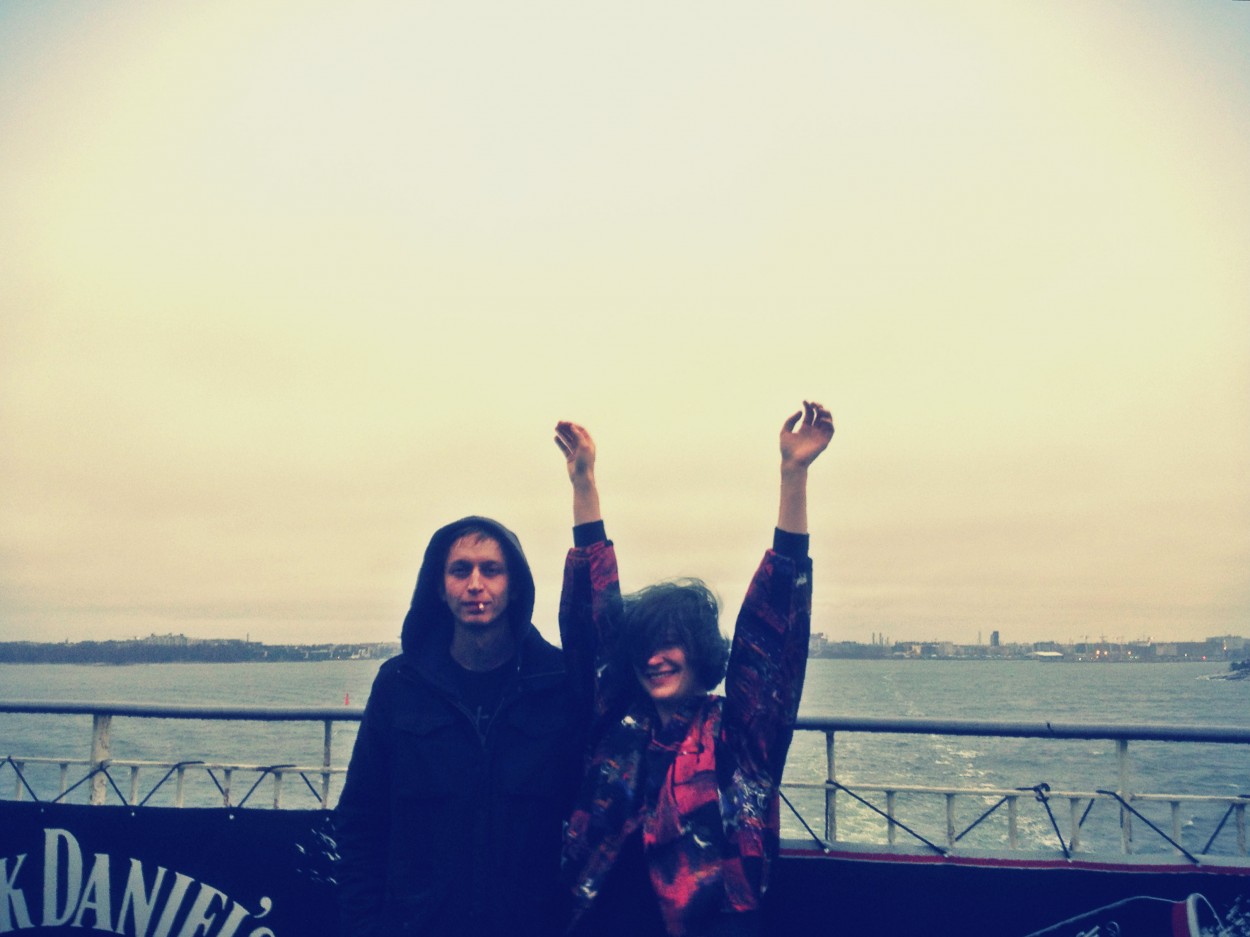 BEST 2014  By Henna and Tuomas / Cats of Transnistria
RECORDS
Dirty Beaches: Stateless
Sharon Van Etten: Are We There
Parquet Courts: Sunbathing Animal
Angel Olsen: Burn Your Fire for No Witness
Nots: We Are Nots

Ex-cult: Midnight Passenger

Grace Sings Sludge: Red Light Museum

Thee Oh Sees: Drop

Black Twig: Heliogram

Soundtrack: Only Lovers Left Alive

OTHER BEST
Cats of Transnistria's birth, recordings, doing lots of gigs and joining Soliti <3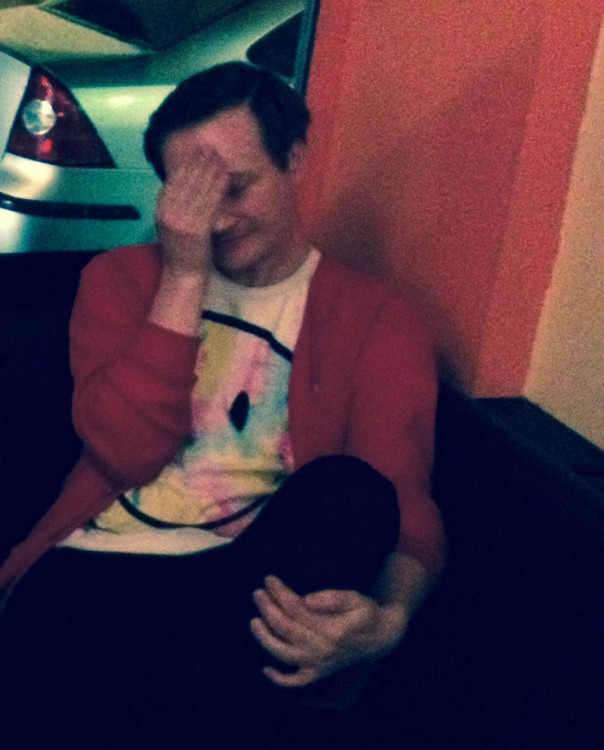 Aki (Black Twig/LOVE SPORT)
Things I've enjoyed this year (2014):
Sur-Rur: Ajan Paksu Lakana (album, 2013)
-Amazing songs, amazing lyrics, amazing album
Cass McCombs: Big Wheel and Others (album, 2013)
-I first heard this album when my friend had it as a copy on two cassettes. We listened to it on repeat when the year changed from '13 to '14.
Siinai: Supermarket (album, 2014)
-Parhaita viime aikojen juttuja Suomesta, jäänyt harmittavan vähälle huomiolle / Best contemporary things from Finland, really underrated in my opinion
Amanda Coplin: The Orchardist (novel, 2012)
-Just randomly picked this up at the city library. Definitely resonated and made an impact.
Cycling (activity)
-Bought a proper bike for the first time in my life, even though I've been cycling all my life. Best investment in years.
Slowdive at Flow Festival (concert, 2014)
-Didn't expect anything but it was the gig of the year
Meeting Stephen Pastel in Glasgow (fanboy moment, 2014)
Dean Blunt: Black Metal (album, 2014)
Playing live and recording (hobby)
True Detective, Top of the Lake, The Affair (tv-series)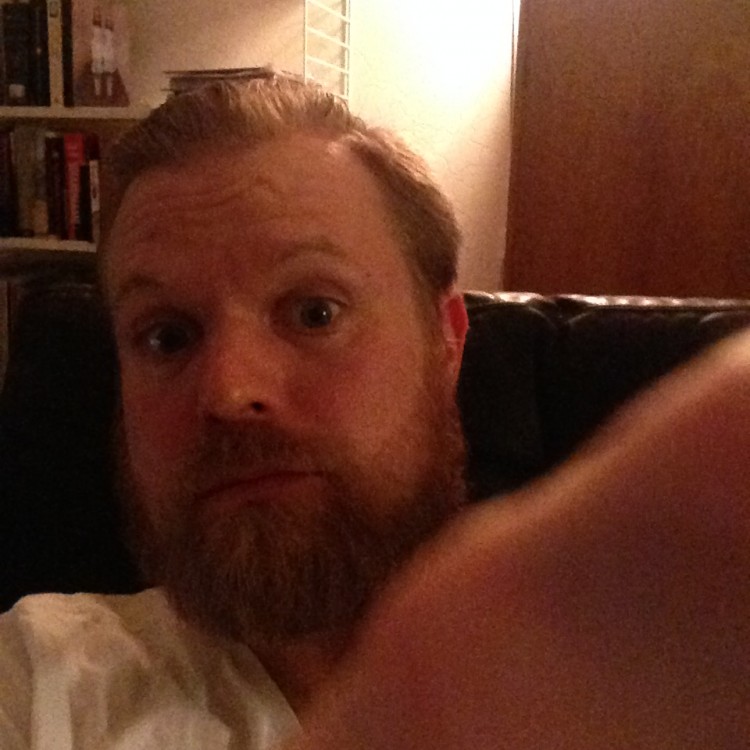 Mikko (Sister Flo)
My definitive list (in no particular order)
Wild beasts: present tense
Cloud nothings: Here and nowhere else
Ryan Adams: s/t
J Mascis: tied to a star
The Magic Numbers: Alias
Real Estate: Atlas
Jukka Nousiainen: huonoa seuraa
Fucked Up: Glass boys
The war on drugs: lost in the dream
Beck: morning phase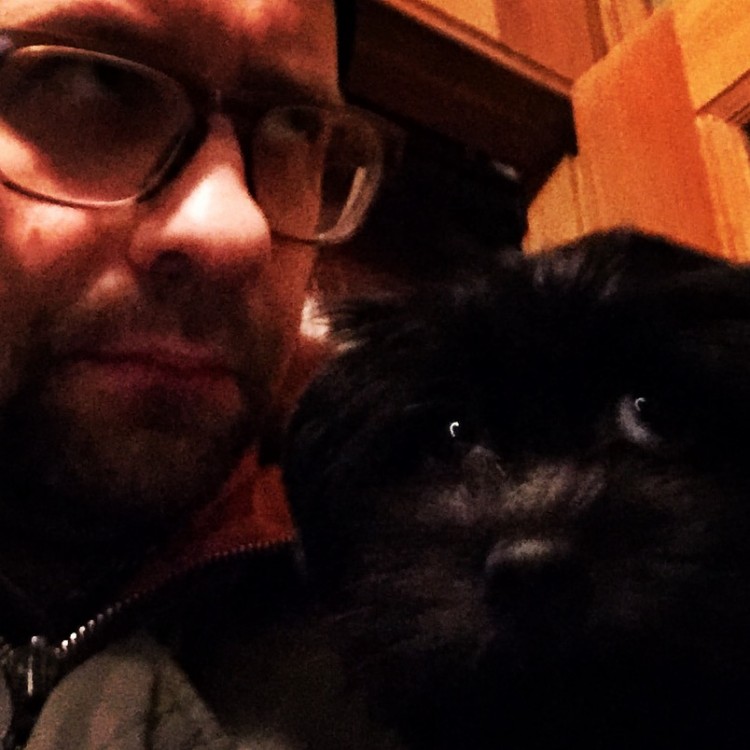 Aleksi (Gim Kordon)
1. War On Drugs: Lost In The Dream
-Album of the Year
2. Ryan Adams: Kim
-Song of the Year
3. War On Drugs: Under The Pressure
-Song of the Year #2
4. Morrissey Live at Finlandia Talo, Helsinki
-Gig of the Year
5. Satellite Stories: The Trap
-Pop perfection of the Year
6. Teksti-TV 666
-The best band Gim Kordon played with in 2014
7. Pietarin Spektaakkeli
-Another best band we played with
8. Black Twig: Heliogram
-The album I love
9. Action Bronson: Easy Rider
-The anthem of the year
10. Future Islands
-The thing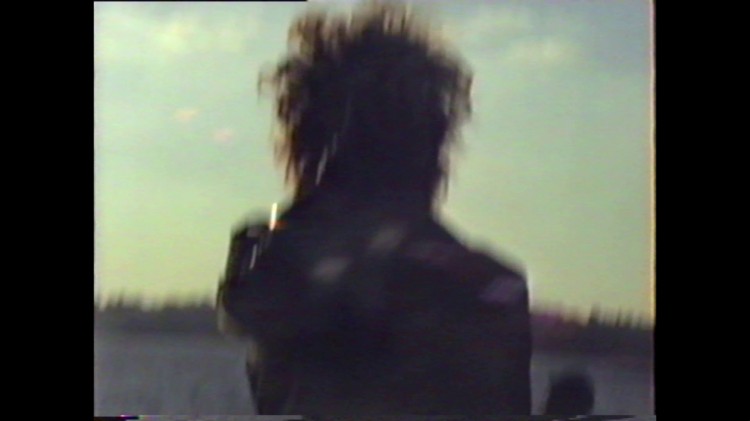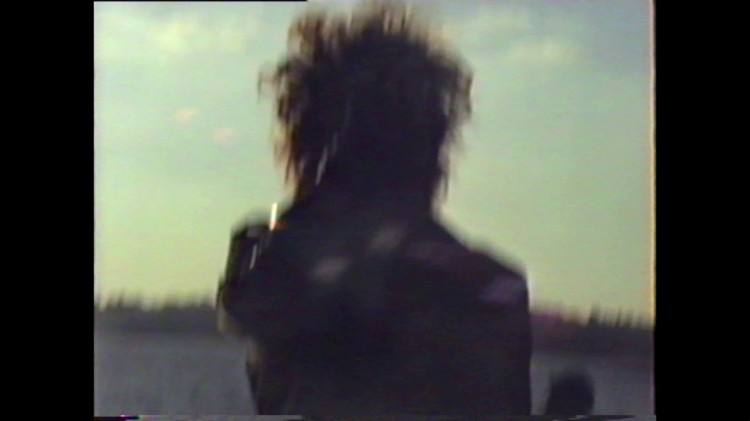 Lari (Ghost Of Jack Nance)
So.. we've been together as a band for about… 9 months. It's been a bliss to play the amount of gigs we've had so far… like playing with The Raveonettes and facing Tavastia for the first time.  We released our first EP which is also the first release on Soliti as well and It's called "My Heart Sings–". This year has been a good one exciting, but it is only the beginning…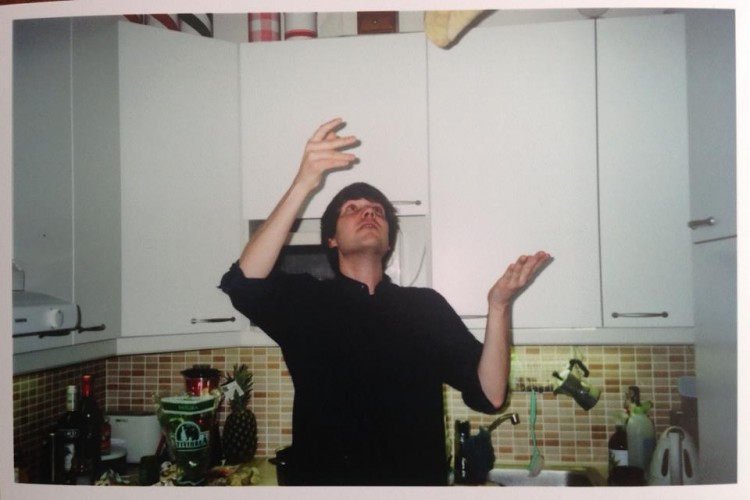 Ville (The New Tigers/Cats On Fire)
New songs:
Ariel Pink – Dayzed Inn daydreams
Sverige – Anna
Jessica Pratt – Back, Baby
Foxygen – How Can You Really
Nuslux – Endless Summer
Ducktails – Letter of Intent
The War on Drugs – An ocean in between the waves
Linda Perhacs – Prisms of glass
Cassie Ramone – Hanging on
Donnie & Joe Emerson – Something's Coming Down
Prince – Breakdown
Jarse – Det går runt igen
The Soundcarriers – The outsider
Julia Holter – Don't Make me over
Johan Hedberg – Nackamasterna
Black Twig – Halfways
Ramona Lisa – Dominic
Rae Sremmurd – No Type
Fate vs. Free Willy – Swallow
Alice Boman – Over
Ariel Pink – One Summer Night
Older songs:
Fairport Convention – Autopsy
Karen Dalton – Something on your mind
Tim Buckley – Phantasmagoria in two
Alice Coltrane – Hare Krishna
Gene Clark – No Other
Lalo Schifrin – Agnus Dei
The Durutti Column – Duet
The Electric Prunes – Agnus Dei
Girls – Life In San Francisco
Dennis Wilson – Lady (Falling In Love)
Sally Oldfield – Blue Water
The Cleaners From Venus – Helpless
Blood Orange – Chamarkay
Sinead O'Connor – Nothing compares 2 U
Robin Gibb – How Old Are You?
Chris Bell – I Am the Cosmos
Flamin' Groovies – Yes It's True
Stevie Nicks – Rooms On Fire
Matching Mole – Signed Curtain
Phil Ochs – Jim Dean of Indiana
Spotify link: new+old 2014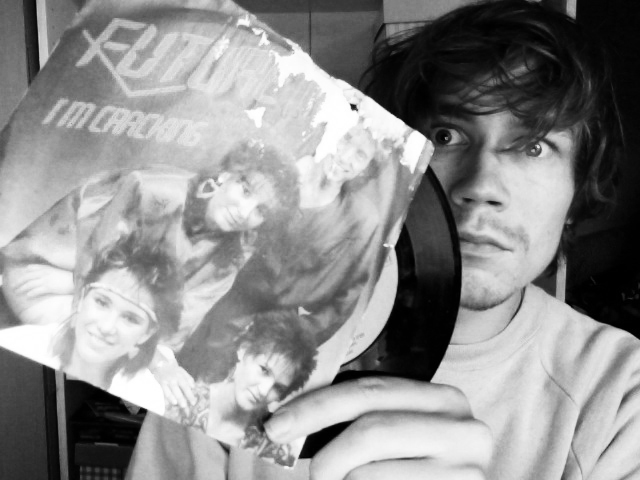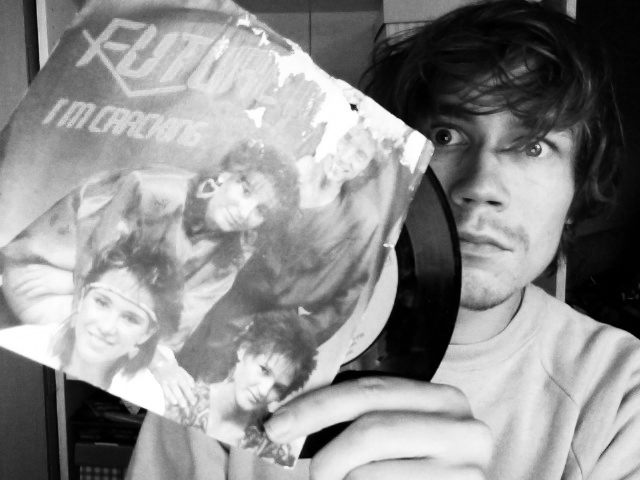 Teemu / LOVE SPORT (whatever works, 2014 and beyond)
– Teksti-TV 666 (a band)
– Tim Moore – s/t (LP)
– Fuck CD's  (a label)
– Aivovuoto @ FLOW 2014 (a gig)
– Lähtevät Kaukojunat – s/t (LP)
– Anna Veijalainen – Joukkokohtaus (a book)
– Miki Liukkonen – Lapset auringon alla (a book)
– Ruben Östlund – Turist (a movie)

 

plus the talented people all over Finland,

who go their own peculiar ways. Inspiring !
 Kaarlo (Black Twig)
2014

best music related stuff

90's emo

jungle

pub rock

Arthur Russell

The Beatles

Upcoming Kosto's EP

Crummy Kids Label

Sofiabukarest

Ritual Extra's performance in Vapaan taiteen tila

∞

Running

 depressive realities

climate change

graduation from Kuva

finally find myself making comics after ten years break 
Triani (Soliti)
An increasingly trying year (roll on 2015), time was still spent laughing and enjoying (amongst the many tears)
HIGHS
Ty Segall: Manipulator
The New Music Show/Radio Helsinki
PC MUSIC
David Peace's Red Or Dead
World Cup Brazil
Sight & Sound Magazine
The Graphic Novel
Felt's Bubblegum Perfume (retro)
Interstellar
Twin Peaks (again)
Battlestar Galactica (2000's)
Gillian Anderson
True Detective
Lawrence of Arabia on the big screen
LOWS
RIP Stupido Shop
SUE RIP
Music biz
terror, war, famine, global warming
Italy at the World Cup
the inevitable destruction of opinion as a necessary course of discourse