The best of 2022. Soliti artists pick their highlights from 2022! See you on the other side!
Iiti Yli-Harja (Pintandwefall and RULES)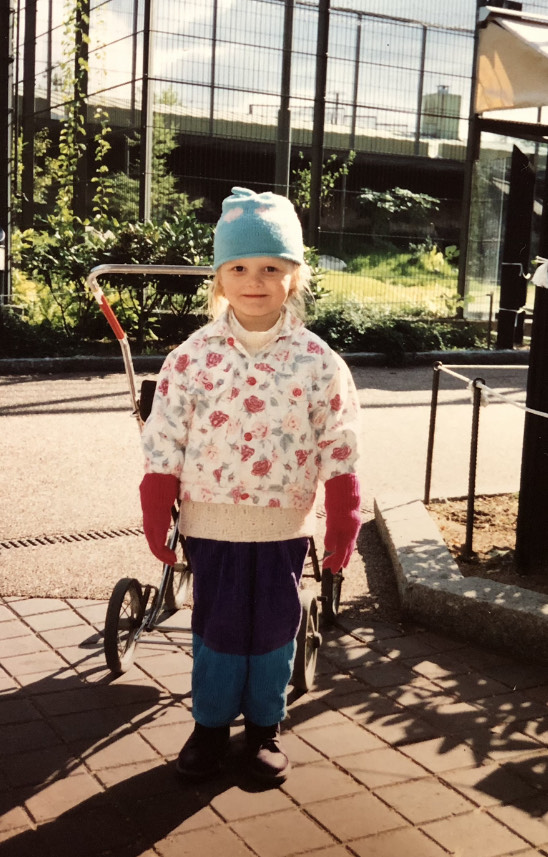 I can't remember the whole year so this will literally be an End of Year -list.
This fall I've watched The Office (US), now I am at the final season (9). And Ensitreffit alttarilla…
And many films, like:
Fire of Love
Fucking with nobody
Hope
Petite Maman
And I've tried to watch something scary too, even though it's not always my thing:
Twin Peaks
Silent Place
The Good Nurse
Invisible Man
I composed a little fish musical. I went to film festivals with my latest stop-motion animation and been preparing a new one. I've enjoyed food. I had a very very annoying and endless bronchitis. I've played Zelda with my partner and Minecraft with my son. I've listened to Otoboke Beaver and I also started to listen to all Depeche Mode songs chronologically as I bought tickets for their gig in Helsinki next year. I've been working on being strong enough for pull-ups. I've been looking at old pictures and getting the same energy as ~ 4-year-old me (in the picture). That's all I can remember for now 😊 Have a great next year!
Iiti
---
Ville Hopponen (Verandan)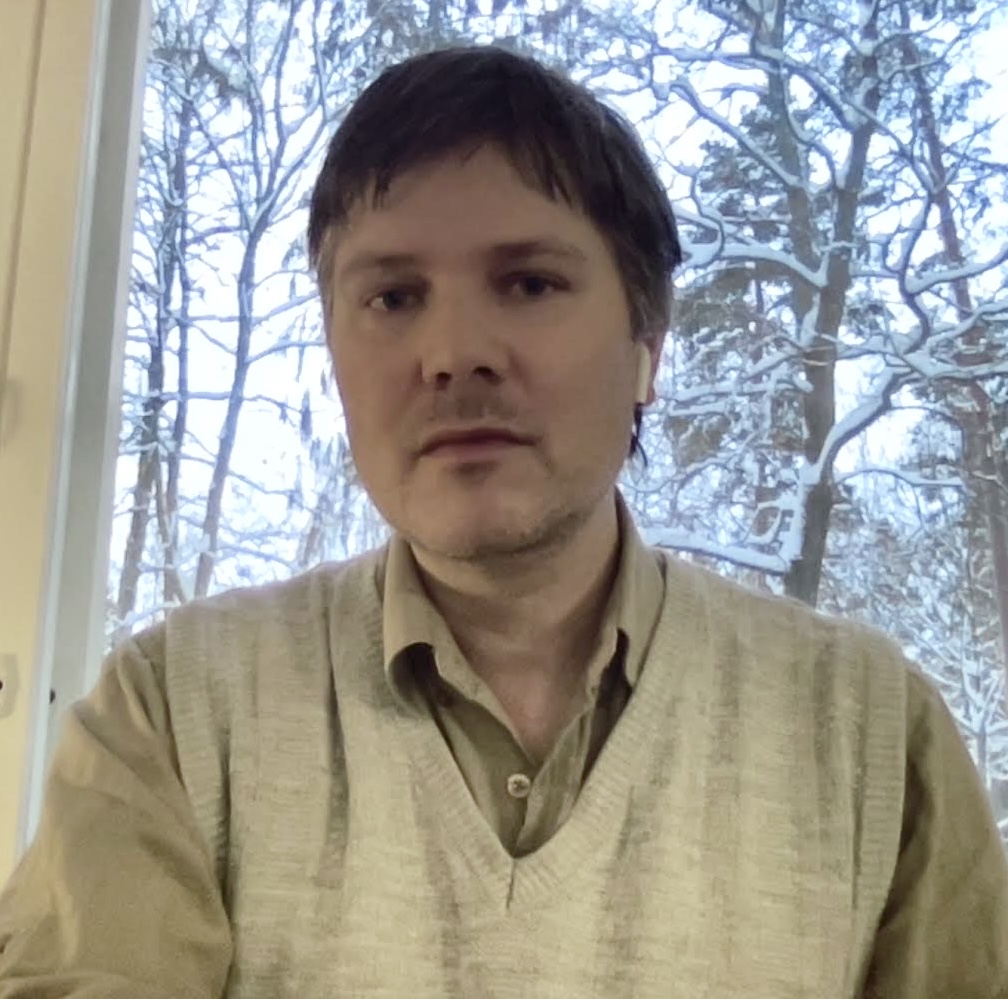 The year went by taking care of everyday things, and writing and demoing a whole lot of new songs for Verandan for an upcoming album. All this made me not really want to listen to music much. My ears need a lot of rest!
Moved to Roihuvuori, which has been great. Had a good summer. It goes without saying the situation in the world is awful at the moment, so I have tried, and also often failed to concentrate on things right in front of me.
Nevertheless, some things that stuck with me in 2022, old and new favourites:
Dina Ögon – Dina ögon (album)
Angel Olsen – Big Time (album)
The Beach Boys – Sail on Sailor 1972 (box set)
Miles Davis – kind of blue (album)
Kristiina – Hai (song)
Anna Ahnlund – gröna röda (song)
Chico Buarque (artist)
Sandy Denny (artist)
Pentangle (band)
The Cure (band)
Get Back (documentary)
Summer of Soul (documentary)
The Last Waltz (documentary)
The White Lotus (tv-series)
---
Kerttu Helinä (Soliti/Playground)
The past year has been a bit of a rollercoaster, but a good one in the end. My year was full of action, a lot of work and a lot of fun times as well (and possibly not enough sleep). The best thing about 2022 for me was that it was filled with music – almost everything I've done was somehow related to it. Music was a big part of my work and other projects, as well as my free time both out and about and alone at home.
That's why I wanted to take a look back and list some of my favourite songs this year, both old and new ones. Since live music and club nights were a big part of my year as well, I listed to some of my favourites from there as well.
As a bonus, inspired by working at the Love & Anarchy Film Festival, I added 3 of my favourite movies this year!
3 of the most impressive gigs of 2022
Ursus Factory & Friends 13.7. @ Coolhead Viikki
Pretty 21.10. @ Vanha Ylioppilastalo
Siivet 11.11. @ Alppila UG
The most memorable DJ sets of 2022
Laura Vartio & Harvest, every summer Sunday @ Paha Vaanii, Siltanen
Perttu Kurttila 19.6. @ Paha Vaanii, Koistinen
DJ Jaffa @ Sounds Like Kotibileet 10.9. @ 6. Linja
Best 5 songs that came out this year
Teini-Pää : Ydintyttö
Pesso ft. Pehmoaino : 1000 VIIKKOO
Handshaking : Alone in the sushi buffet
Protopapa : Ca Va? Je t'aime!
Mr. Dad : Hot Summer's Day
(+1 special mention: Sofi Merone : Boys)
Best 5 old songs I rediscovered this year
Mariah Carey : Fantasy
Gala : Freed From Desire
Labi Siffre : I Got The…
Dido : Here With Me
Soul II Soul : Back To Life
5 songs that have stayed on my playlists year after another
Chisu : Mysteeri
Pesso : FYE
Ursus Factory : Baby mä oon rock'n'roll
Flight Facilities : Crave You
Phoebe Bridgers : Motion Sickness
3 favourite movies this year
The Scars Of Ali Boulala (Ruotsi, 2021)
Maniamies (a short film by Liitto) (Suomi, 2022)
Tree Of Eternal Love (Kiik, kirves ja Igavese Armastuse Puu) (Viro, 2021)
---
Ocelot (Emilia, Rasmus,Victor)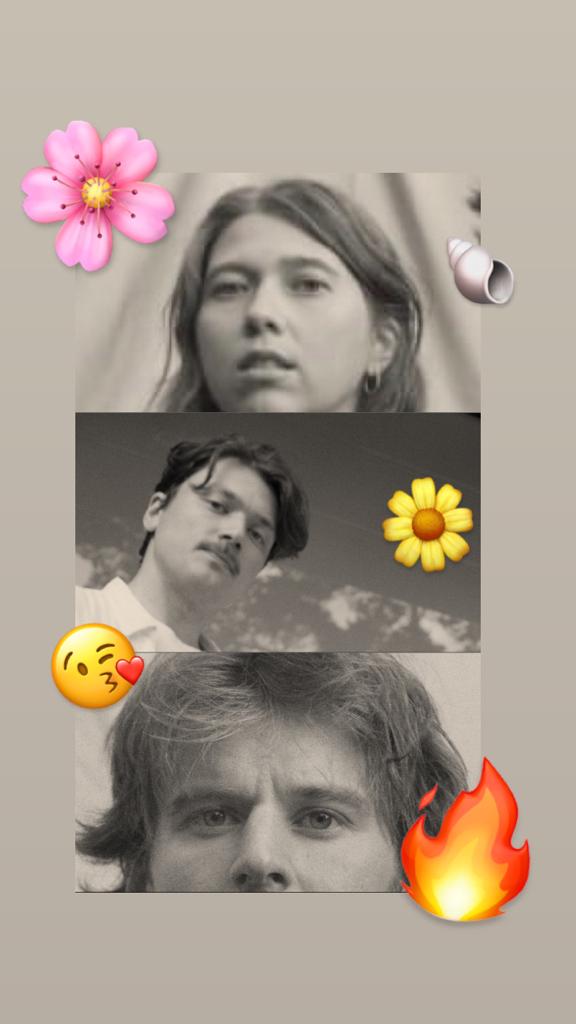 Emilia:
Thermal baths by the mountains
Listening to music while driving (in Pyrénées, Gijón, Snæfells, Mosfellsbær, etc.)
Relevant musicians atm Jenny Hval, Smerz, Weyes Blood, Charli XCX, FKA Twigs, Caroline Polachek, Björk
How Long Gone
Nick Cave live, what a charisma
RHWOBH
Auringon puutarha
Not getting a photo with Adrianne Lenker at Sideways festival
Ride's 10 year anniversary, Lana Del Rey is still the greatest, cannot wait for the next album 🙂
The Downward Spiral column, RIP
Caroline Calloway energy
Rasmus:
The Police — When The World Is Running Down, You Make The Best Of What's Still Around
David Bowie — Young Americans and Right
Phil Seymour — Looking for the Magic
The Beatles —  Anthology 1 Versions of No Reply and Boys
And the 2022 mixes of Revolver
Victor:
Pavement live in Oslo (not so good but still great)
CAN
Buddy Holly
Nick Cave
Embracing my addiction to Spotify for Artists stats
Dust to digital (Instagram)
Woodstock 99
Trying out thicker drumsticks for a couple of weeks but then going back to thinner ones again
Tambourins
Walking to band practice
Playlist:
---
Aleksi Peltonen (Verandan)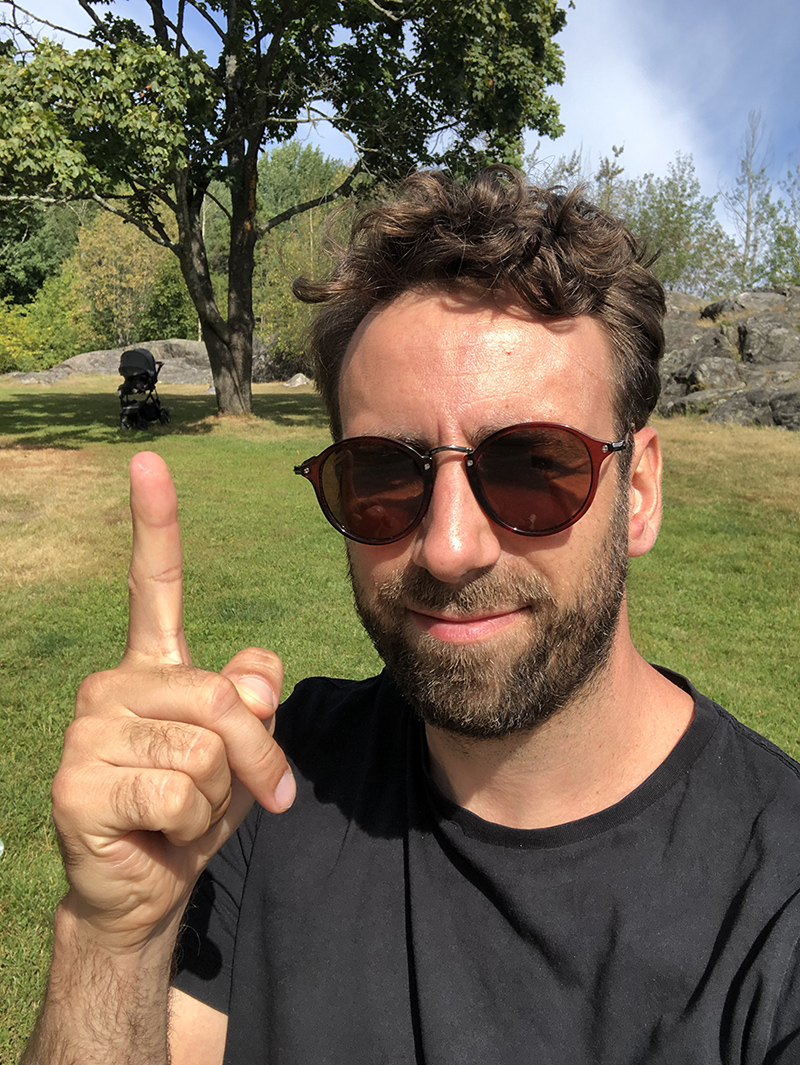 Here's a playlist I've been listening to. Some old, some new stuff.
Other highlights of 2022 are Pavement reunion gig in Copenhagen, some long distance biking trips and of course hanging with the kiddo.
---
Stina Koistinen (Stinako)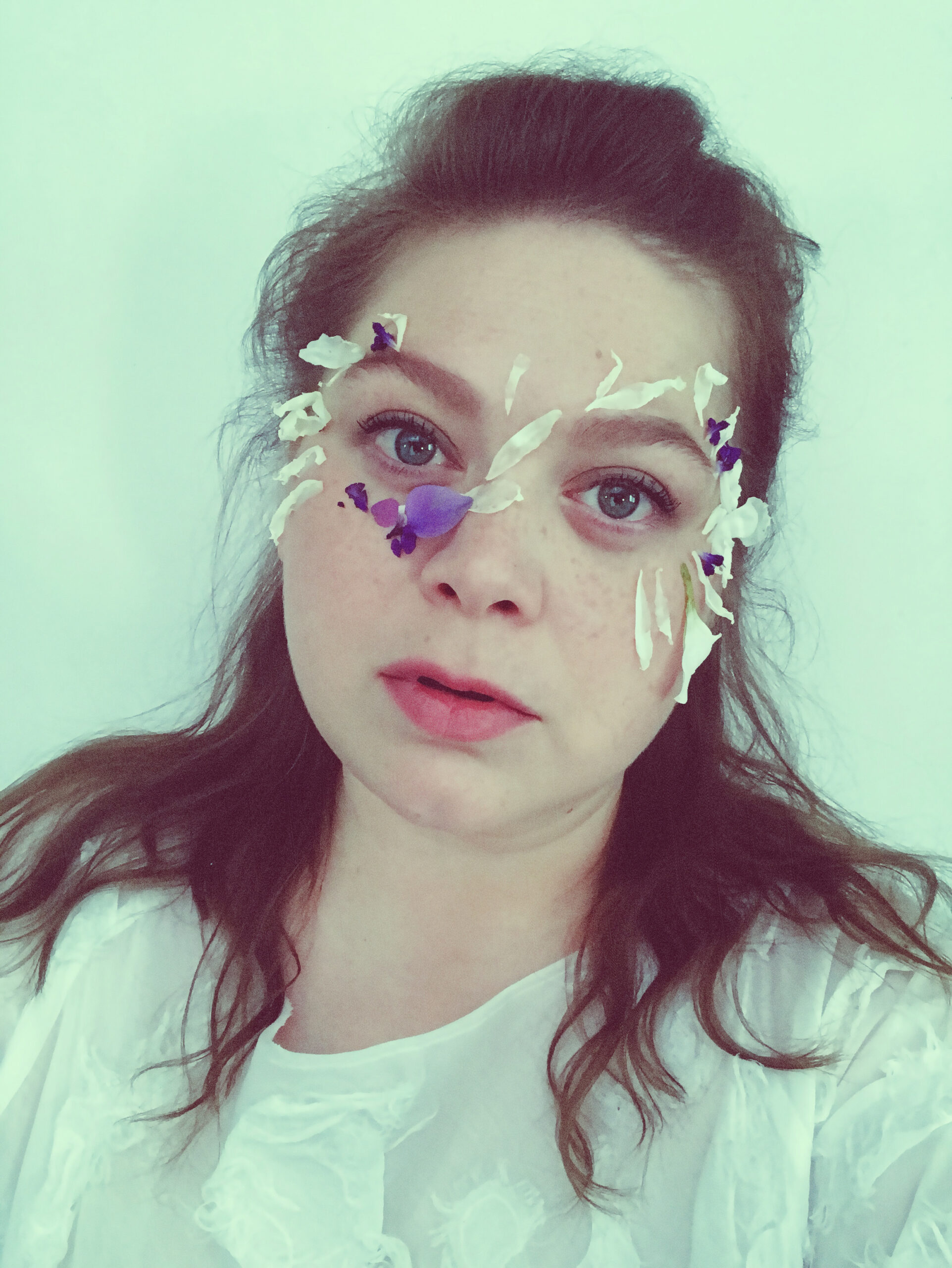 My 2022 Top Things
Album: Lido Pimienta – Miss Colombia
I was looking for a masterer for Stinako's album and Nick suggested Philip Bova Shaw. I looked up his work and found Lido Pimienta's album Miss Colombiana. I adore her compositions, lyrics and arrangements. Perfect bundle of dancing grooves and melancholy. The album was nominated for the Polaris Music Prize.
I've been listening to this song countless times and I'm still not over it. Obsessed. The feel of it, groove, sounds, and singers' voices are pure honey. The music video is so cozy and cute, filmed in the underground tube of Stockholm. Everytime I watch it makes me smile 🙂
The fantastic Bridget Everett whom I've been following for years has made this heartfelt series about being an outsider and finding a place where one can belong. Every episode is golden.
Kikka has been overlooked by the patriarchal music industry since the day she started her career. This movie is such a great image of her. What were the reasons her career took a whirl down instead of up..was it that she was an openly sexual woman in Finnish music business in the early 90's? It is also a great portrayal of alcoholism. I was in awe of Sara Melleri's acting – what amazing work and talent!!
(Audio) Book: Raisa Omaheimo – Ratkaisuja läskeille
Everybody should read/listen to this book, no matter if you're fat or thin. Especially if you have grown up in this fatphobic society. So everybody that is! Omaheimo writes about her own experience in this world as a fat person and also about the massive amount of disinformation and shaming around fatness. Very interesting, very heartbreaking, very personal.
Going to therapy
Getting rid of stuff I don't use
Painting
---
Triani from Soliti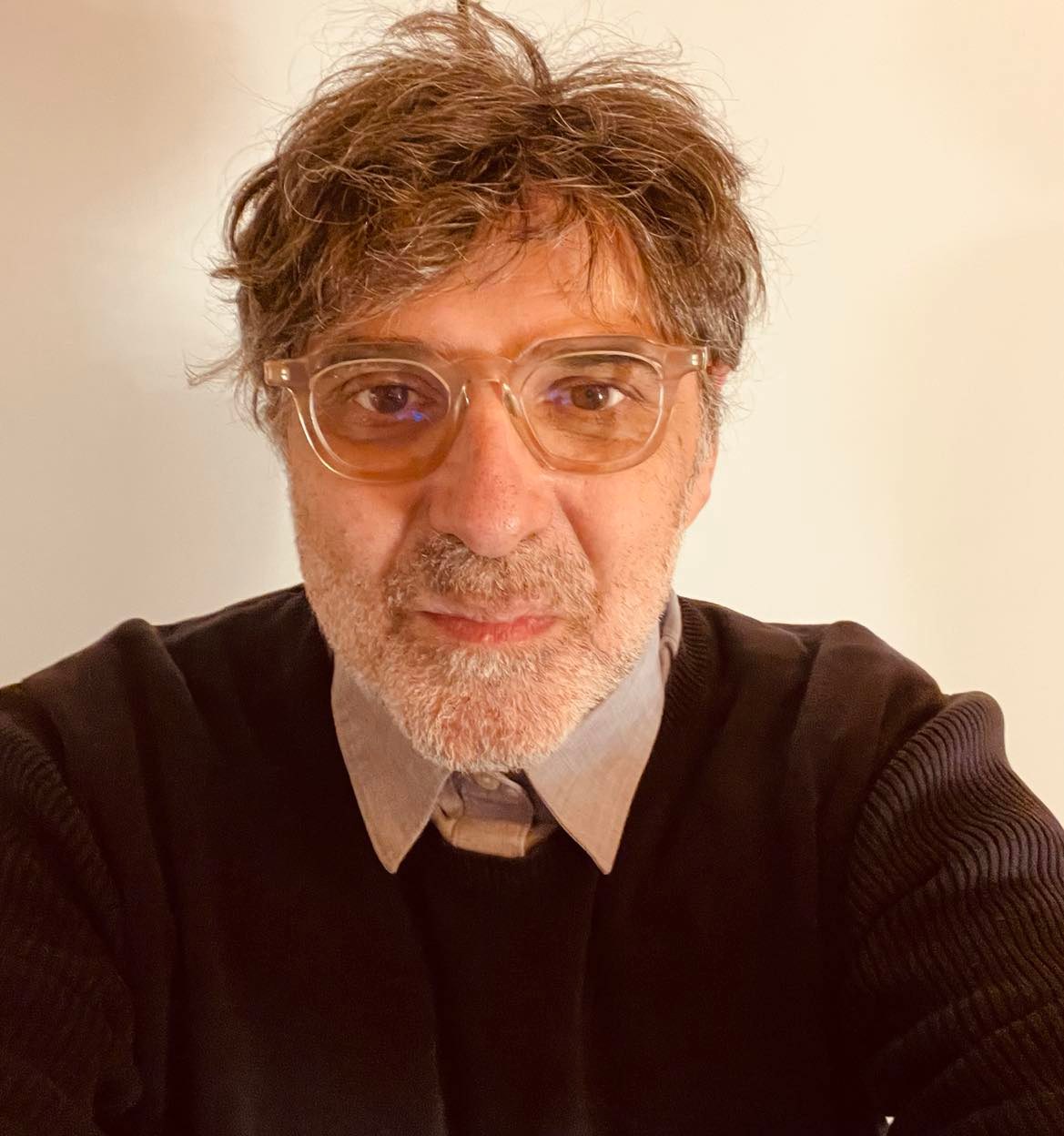 The good times 
Feel very proud of all the music that Soliti put out this year. A big thanks to all involved.
Old Music
Various Brazilian music from the 60s & 70s
Ennio Morricone
A lot of jazz (Monk, Evans, Davis)
Kate & Anna McGarrigle
John Renbourn
Bridget St. John
Scritti Politti
PIL
XTC – English Settlement
Donovan – Open Road
Prince (Controversy, 1999 and For You)
Blondie's Against The Odds box set
Beach Boys – Sail on, Sailor
Felt's discography remastered on CD
Dexy's Midnight Runners – Too Rye Ay (as it should have sounded)
The Beatles  – Revolver ( 2022 Mono remix)
David Bowie – Divine Symmetry
New music
Alex Izenberg – I'm Not Here
Nilüfer Yanya – Painless
Aldous Harding – Warm Climes
Knife Girl – Uniform
Alex G – God Save The Animals
Bill Callahan – YTI⅃AƎЯ
Daniel Rossen – You Belong There
Cass McCombs – Heartmind.
#2. Cate Le Bon – Pompeii.
#1.Big Thief – Dragon New Warm Mountain I Believe in You###!  (I listened to this more than anything else in 2022).
Best singles
Yeah Yeah Yeahs – Spitting Off the Edge of the World ft. Perfume Genius

Best Live shows
Aldous Harding (Flow)
Big Thief (Sideways)
Stinako album release show (Korjaamo)
Soliti fest 2022 (Ääniwalli)
I didn't get out to shows enough this year, which I can assume is a reflection of post-coved come down/uncertainty and simply getting older and perhaps not enjoying that experience as much anymore.
TV/Series/Movies
Watched a lot of football – Spurs in the PL – a year of genuine high's and lows.
Station Eleven
The Bear
The Responder
Slow Horses
Pistol
The Fire of Love
Ethan Hawke's The Last Movie Stars
Ryan Murphy's The Andy Warhol Diaries
NYPD Blue
Reading
Books I didn't read so much, but dipped into :
Blake Gopnik's excellent Warhol biography
Sam Wasson's The Big Goodbye: Chinatown and the Last Years of Hollywood
Judge Dredd Collected
2000AD Best Of
re-read Art Spiegelman's The Complete MAUS
Neil Gaiman's Sandman (Various volumes)
Garth Ennis's Battle/Action update
Sight And Sound remains the benchmark for magazines – high quality writing abounds.
The Guardian's general news reporting is always excellent (and the football coverage the best)
My family life brings me such joy and good feeling, a perfect balm for a very hectic, but fulfilling working life. It could be worse, but probably not much better.
This is a low
The Invasion of Ukraine.
Being called pro-Putin for wanting to STOP THE WAR (oh the irony)
World Cup in Qatar (FUCK FIFA)
Oppressive treatment/murder of women from the Iranian Govt.
Worrying future for young bands and artists trying to break through in Finland.
Saving the planet = isn't happening is it?
Disparity between wealthy and poor
The increased visibility of camps for refugees across Europe (see MAUS)
The shift to right wing populism literally everywhere
Musk vs Twitter
Future Wishes
Hopefully we'll be finding ways to make the physical music market more sustainable environmentally yet more affordable for artists to manufacture their own music – and for the public more affordable to buy new releases. Let's make that happen.
See you in 2023.
Triani
---