Wishes and Desires arrives via Soliti on the 3rd June 2022
"With this debut album Team Play enters the new era of romanticism. Reaching from intimate and personal feelings kept inside to the all- binding myths, yearns, struggles, wishes and desires which we believe are common to experience and which really unite us. These are gothic hymns. Serving no gods or authorities but the human voice. We wanted to embrace the human voice. The contact and the harmony one can reach through singing. With the accompaniment of a soundscape that breathes with the vocals and the lyrics. We are happy to have people around us who took part in making and releasing this album and who share and understand these thoughts. We hope you can identify them as well through our songs." Team Play tells us.
Initial Reaction
"There's always a soft spot in my heart for really moving pop music, such as you'll find in the debut album from Finland's Team Play…. I keep going back to "Foggy Night," which sparkles with this delicateness that seems unparalleled in the current climate" Austin Town Hall
"It invites close examination and it ticks all the boxes for me but my favourite track nonetheless, and one I identified as the focus track, is 'Hold me in your arms (hate and terror)', one that employs synths to a greater degree, which facilitates the full range of their vocal abilities and which carries the strongest tune, becoming almost anthemic as it progresses. All-in-all this is an impressive debut from the duo" Nordic Music Central
"The album is at its most rewarding when you approach the songs individually as enjoyable mini-novels. Then the meanings of the music expand to their widest and the still images become a dark, lonely and beautiful whole." Soundi review + interview
"This is quite a beautiful album: the soundtrack of the unpeeling of a nighttime wish; the subtle crush of valonia, the strange bewitching aftertaste of your lover's kiss." Monolith Cocktail
"Mature and low-key" 4/5 KSML
"Wishes and Desires is, in a word, a great album that is worth stopping by for a while – and even longer" 4/5 Desibeli
"Another recommended album that will absolutely put you in daze. Whether your heart is shattered in to pieces or just empty, this album will help you find a way to feel something." Nordic Music Review
---
Team Play – Wishes and Desires (Soliti 099) Released 3rd June 2022
1. A Ripe Fruit 4:36
2. River Flows 3:57
3. Sunrise 4:48
4. Ave Maria 4:44
5. If I Was Born Again 4:33
6. Keep Me In The Dark 4:08
7. Hold Me In Your Arms (Hate And Terror) 4:00
8. Foggy Night 5:22
9. Please Come Home 6:28

Team Play is Minja Koskela and Tapio Viitasaari
Minja Koskela – vocals
Tapio Viitasaari – vocals, keyboards, horns
Laura Ahopelto – flute (1, 6), drums (8)
Antony Bentley – drums (1)
Mikko Joensuu – keyboards (2), bass (6, 9)
Markus Joensuu – drums (3, 7)
Matti Ahopelto – bass (3), guitar (8), synth (8)
All songs by Minja Koskela and Tapio Viitasaari
Produced by Tapio Viitasaari
Additional production by Mikko Joensuu (2, 5, 6, 9), Matti Ahopelto (3, 8)
Mixing by Lauri Eloranta at Lazarus Music
Mastering by Jaakko Viitalähde at Virtalähde Mastering
Recorded by Tapio Viitasaari, Matti Ahopelto, Mikko Joensuu, Antony Bentley and Lauri Eloranta all over Helsinki
Album cover art direction by Antti Kekki
Photography by Ilkka Saastamoinen
Album realised with the support of MES and Taike
Released by Soliti Records 2022 with A&R Nick Triani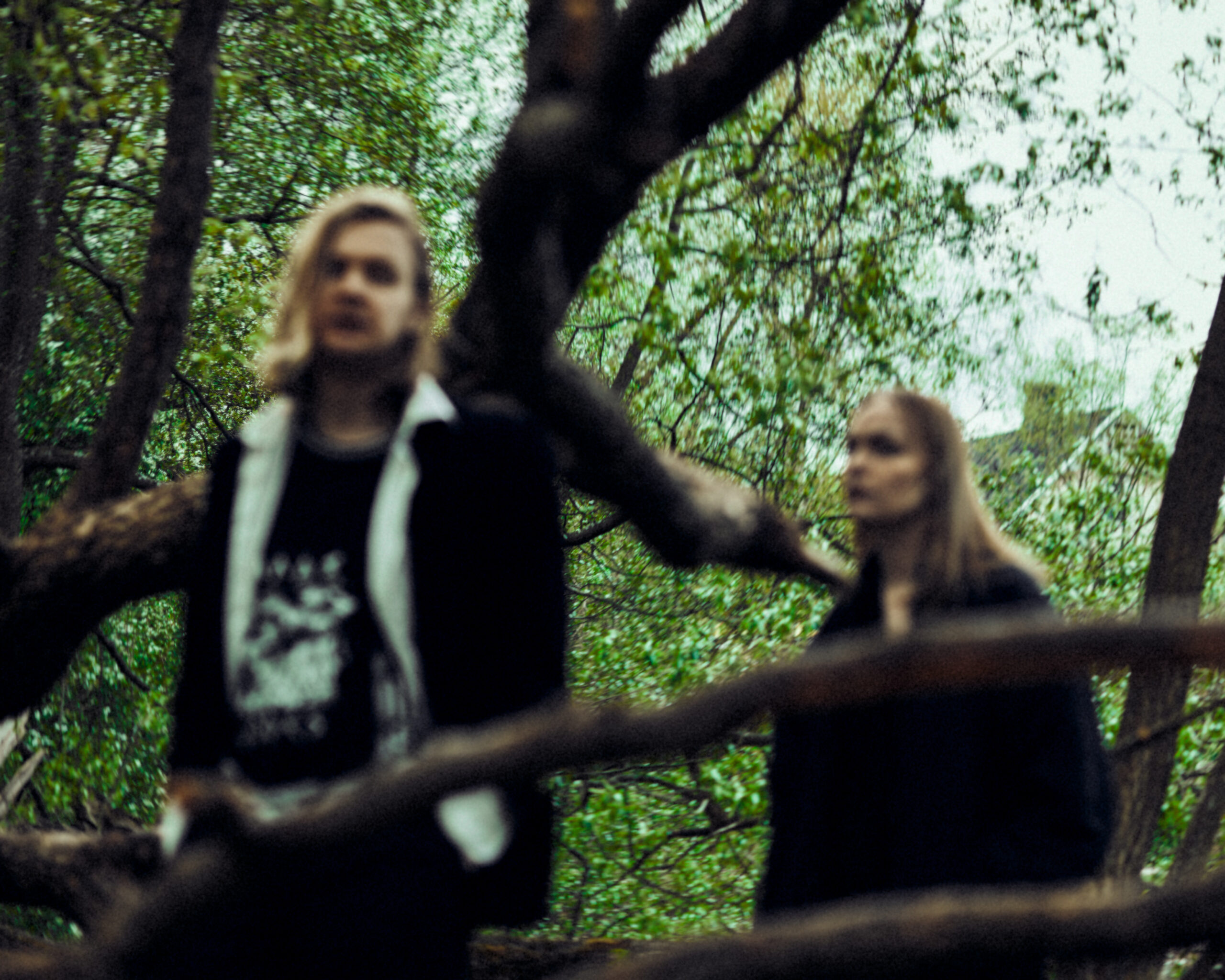 Reaction to the singles "Keep Me In The Dark" and "Sunrise"
"The dark-toned song, which inspires hopeful romance, slipped into at least its own playlist of the most interesting songs of the year." RUMBA
"The way the dark and profound sound and the harmony of the two people mix is ​​cool." Niche Music
"If you love Nick Cave, Nancy Sinatra or Lee Hazlewood there is a huge possibility you will love the song from the first seconds." Open Call Magazine
"…the musical part shines; the crescendo instrumentation prepared me from the first bar for Sunrise's emotional trip "  THE SUN DIED TWICE THIS MONDAY
"At times, this song's stark nature creates this sort of elegance, a brand of folk that feels as fragile as it is moving. Both singers wrap their vocals atop one another, building this musical texture that provides stunning depth, enabling the project to take pop music to new heights." Austin Town Hall
"The duo's first single, Keep Me in the Dark , is an unpretentiously beautiful piano ballad with a strong waving potential on the cell phone's light screen (formerly a lighter)." Helsingin Sanomat
"Minja and Tapio seek to create romantic pop music with Gothic shadows. We think they do it well." WYMA
"…it's atmospheric, with most of the attention on the harmonies and interplay between the 2 singers, slightly sad, soulful and thoughtfully written….Another good Finnish discovery" Nordic Music Review
"The question is, is there a market for high quality mainstream pop duo songs like this, which verge on cabaret? The answer is undoubtedly yes, and there always will be." Nordic Music Central
"Finding balance has surely taken work, but Keep Me In The Dark, which hurts in the pain of love in my own ear, is a pop ballad that touches perfection." Decibeli
" A powerful chamber folk/indie pop amalgam with soaring melody and dual vocal harmonies" Last Day Deaf
Team Play Bio
This is Team Play. Two friends and musicians, Minja Koskela and Tapio Viitasaari, who share the love for singing, making songs and talking about human behaviour and politics. The music they create is based on singing gothic romantic lyrics together in harmoniс with the accompaniment of gentle piano and emotional soundscapс with horns, organs and synthesizers. Their honest goal is to join the tradition of the great singing duos such as Lee Hazlewood & Nancy Sinatra and First Aid Kit.