Fresh new single arrives 30th July, 2021
Just as we've got our heads around the refined top/line heavy grooves of the
Metro EP
–
Knife Girl
– the new project from 20yr old producer
Lili Aslo
–  forges ahead with new material – "Why". 
"Why" builds on the Metro EP sound in subtle ways, oozing extra depth, fatter bass lines and a new level of sophistication in the production. But behind the pop thrills, "Why" delivers its own scathing critique of capítalism.
Listen to "Why"
"Why" is released via Soliti on July 30th.
INITIAL REACTION
"The track is full of character and the rhythm and melody are simply infectious" York Calling
"…wonderful attitude and 80's funky groovy single Why. World class feeling!" Päivän Biisit
"In other words, it's an explosion of contrasting emotions that feels as honest as it does inventive." Loudness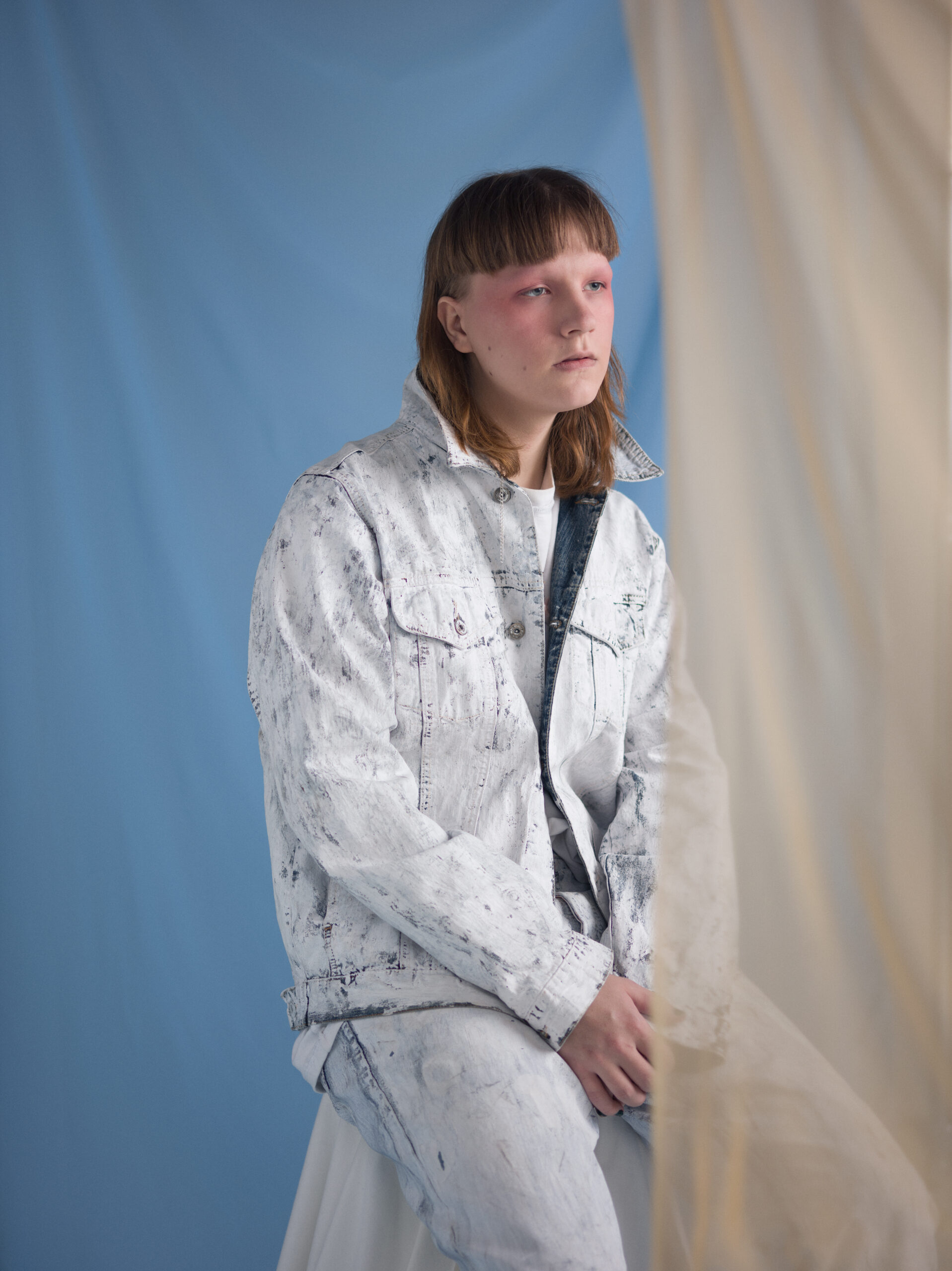 Knife Girl photo by Emilia Pennanen
---
Knife Girl's Metro EP was released early July 2021 to enthused notices from the magazine blogosphere
"…with its candy-coated swirl electropop genre mixing, is like immersing yourself in a never-withering late-night vibe. " C-Heads
"Knife Girl takes a nonconformist journey through genre with the warped and wonderful 'Metro' EP" Earmilk
"Weaving candied production with hazy, late-night melodies, the track harks back to an 80s vibe and transports you to a dance floor of old." Dummy Mag
"…it looks as though Lili's rebirth as Knife Girl sets the stage for an exciting new phase in her blossoming career." Notion
"It's soundscapes feel fresh and airy, and the shadows of history can't touch it." Desibeli
"Knife Girl's Metro EP is a really great bedroom / feel / r & b / indiepop hybrid" Päivän Biisit
"…fresh bubbling is reminiscent of both Madonna's early Singles and La Roux" Kulttuuritoimitus
BBCRadio1extra recommended the EP, As did Colors
"We highly recommend you to check out this eclectic mix of songs out and discover Knife Girl's talent in creating infectious electronic pop." TURTLENEK
"The work is rich in variety, but it is characterized by a fragile and transparent sound as a whole." Takashi
"'Metro' is a funky and fresh catchy tune that promises mega good summer vibes. The video clip is a good counterpart to what some might find cool. Very cool!!" Tonspion
Knife Girl bio
Knife Girl is 20 year old Lili Aslo, formerly known by the artist name "olli"; Lili produces instrumentals full of sonic character, with particular attention paid to capturing authentic, organic feelings. As a songwriter she has been called a musical chameleon, able to adapt her style as necessary to different trends and audiences. Aslo isn't shy to boast her own successful music career either, already catching the ears of millions on her SoundCloud at the young age of 15 years old, having since gone on to collaborate with known musicians such as Ryan Hemsworth, In Love With A Ghost, and Daniela Andrade.