As has become a tradition in these parts, Soliti artists pick their highlights of the year.
See you on the other side in 2020.
olli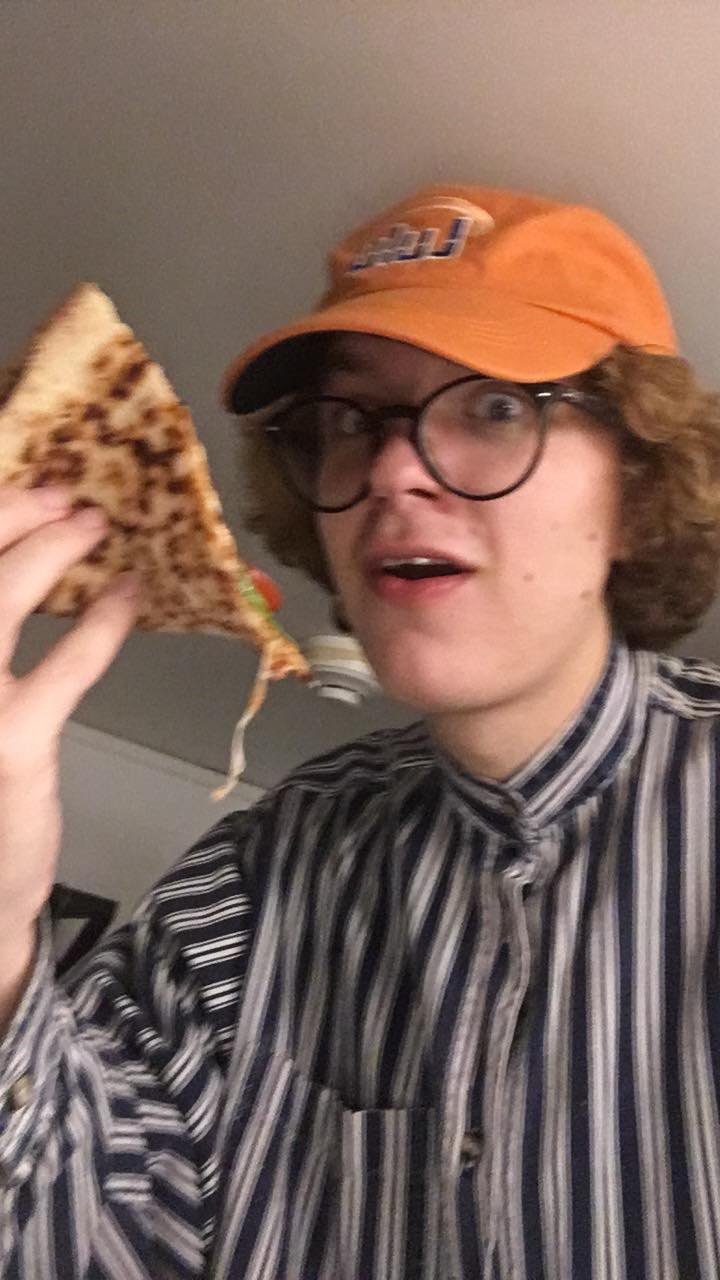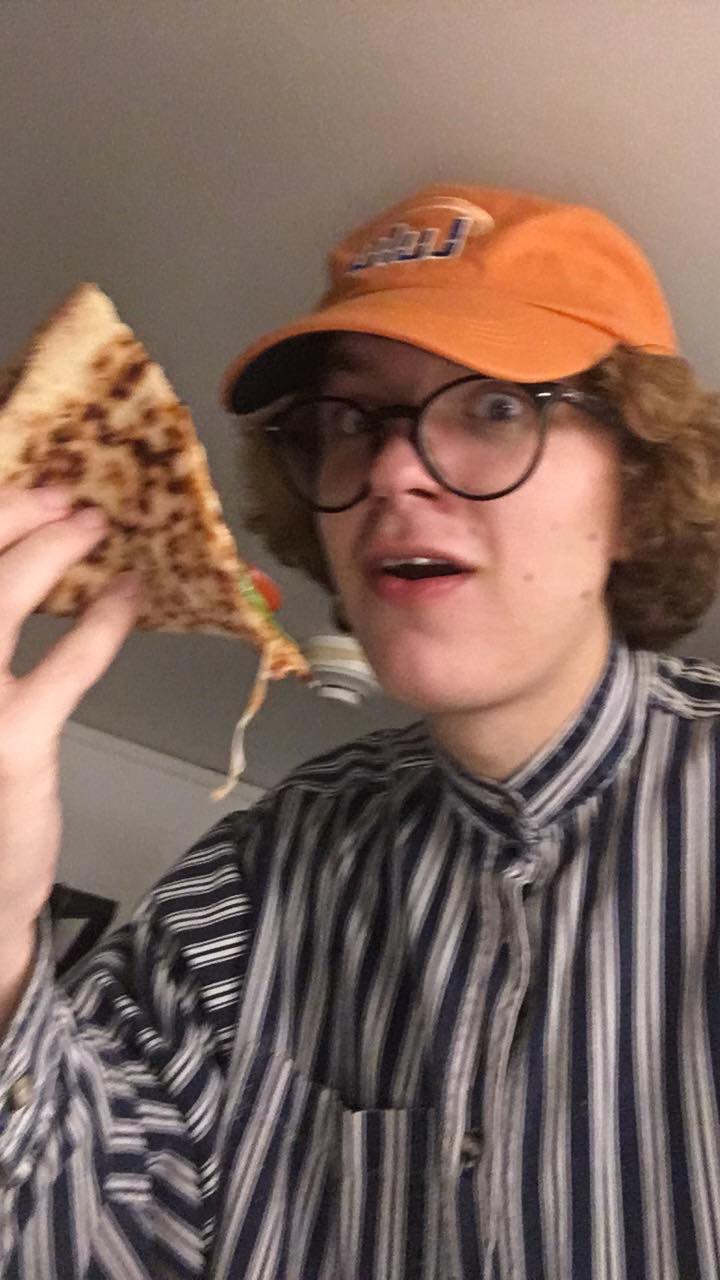 Favorite music releases:

Foodman – Odoodo
Yokohama-based producer Foodman released an amazing EP of weeeird yet totally danceable
music on Mad Decent this year which I haven't been able to stop listening. Check 2018's Aru
Otoko No Densetsu for some even wilder shit.
Dijon – Sci fi 1
Dijon has managed to write some of the most heartfelt RnB I've heard in a long time. These songs
blend a bunch of different influences into a unique whole which sounds like if D'angelo
journeyed through computer cyberspace.
Ecco2k – E
The comedown of an acid trip, in a good way.
100 Gecs – 1000 Gecs
The debut album from 100 Gecs was a surprise success this year, and I think that's for a good
reason. This explosive exercise in not giving a fuck is exactly what the world needed in 2019.
H.C Slim – H.C Slim Sings
This mysterious release from H.C. Slim has some lovely laid back tracks on it. Listen to this
when you're walking home late.
Maxwell Young – No. 5
No 5 has a fun charm to it and it's in almost all of my Spotify playlists.
Favorite Radio Program:
Radio Helsinki – Music 4 Friends
Lil Tony's Music 4 Friends is my favourite radio show. His eclectic selection of rare grooves
combined with laid back narration make for a great vibe.
Favorite Anime: 
Mob Psycho 100 Season 2
Mob Psycho's second season had me laughing and crying with its beautiful animation and
engaging story. This is animated storytelling at its peak.
Favorite instant noodle
Mama Shrimp Creamy Tom Yum Flavor – a delicious blend of spicy and creamy shrimp flavor.
Teemu Tanner (LOVE SPORT)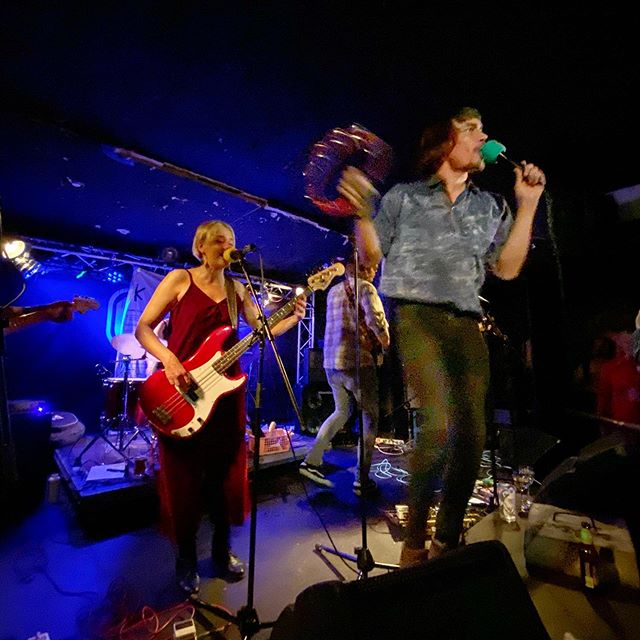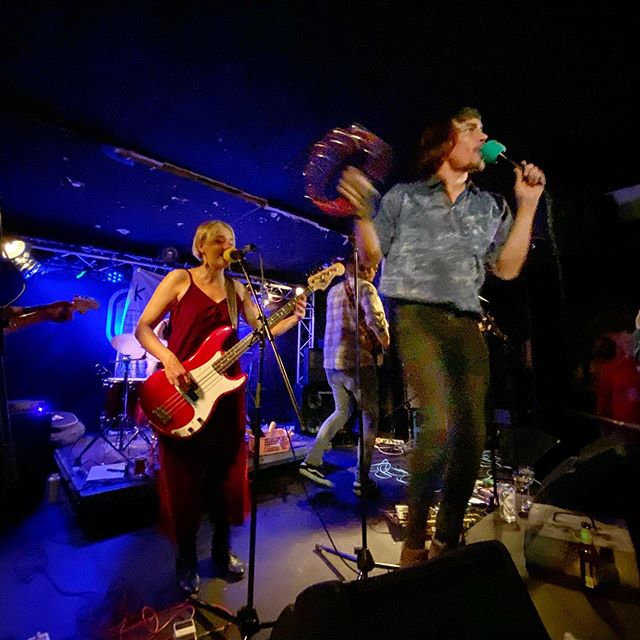 What's not to like? Best of 2019
Sir Liselot
Black Midi (band)
MEAL (band)
Medusan huone (play)
Talmud Beach (live at G-livelab Tampere)
Tuuttimörkö (live at Kesärauha 2019)
Pieni Elämä (book)
Vallankumousta lavastamassa (book)
Joker (movie)
Sorry we missed you (movie)
A trip to Haihatus and back (experience)
and taking care of each other, this place is a mess.
Henna Emilia Hietamäki (Cats Of Transnistria)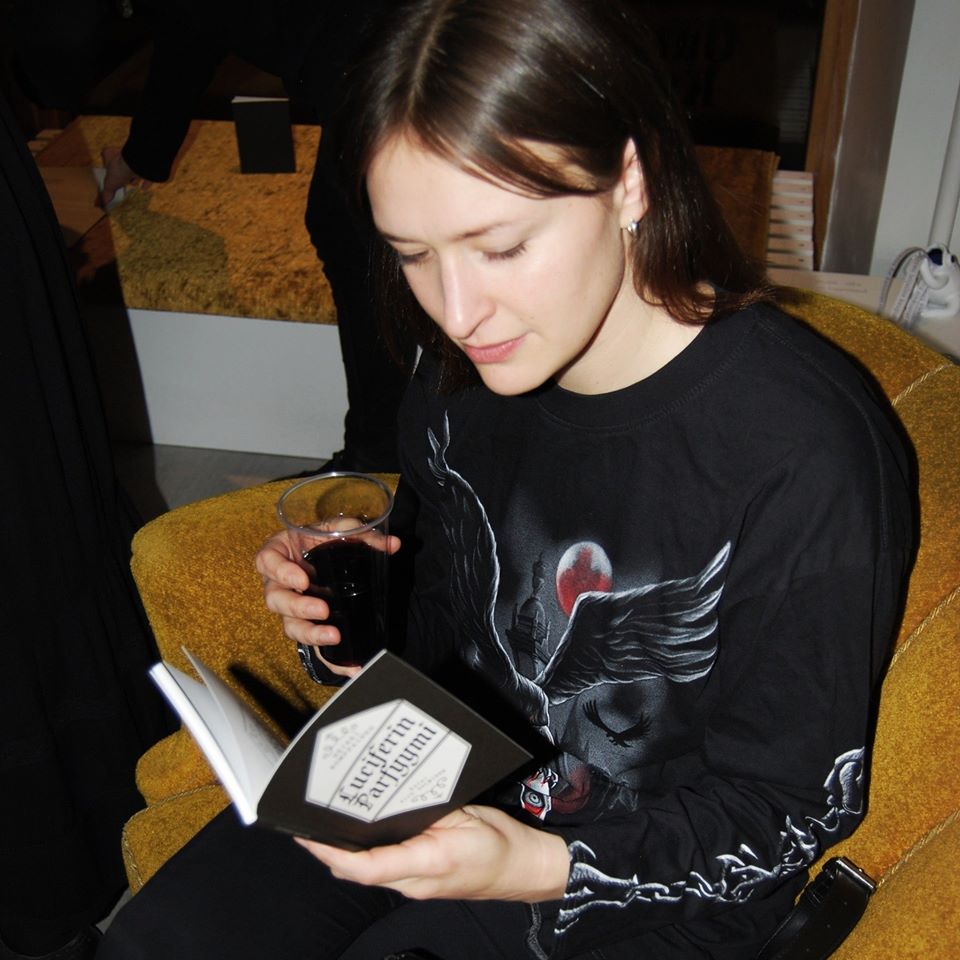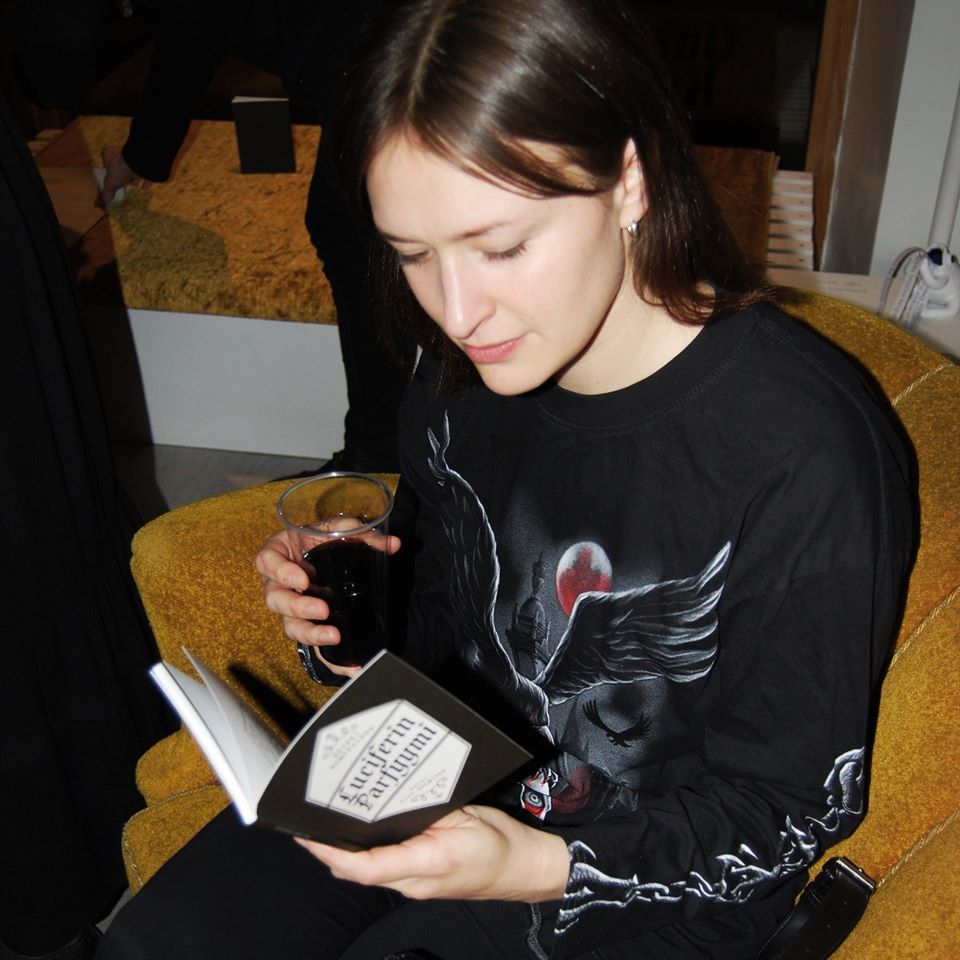 BEST ALBUMS OF 2019
Weyes Blood: Titanic Rising
Earth: Full Upon Her Burning Lips
Cate Le Bon: Reward
SASAMI: SASAMI
Big Thief: Two Hands & U.F.O.F
Aldous Harding: Designer
Lokit: Lokit
Hulda Huima: Maa
+ MY OWN 
Cats of Transnistria: Aligning
Henna Emilia & Houreet: Lauluja ihmisistä ja eläimistä
BEST MOVIES:
The Favourite
Climax
Star Wars: Rise of the Skywalker
Mariage Story
High Life
Tottumiskysymys
Ville Hopponen (Verandan)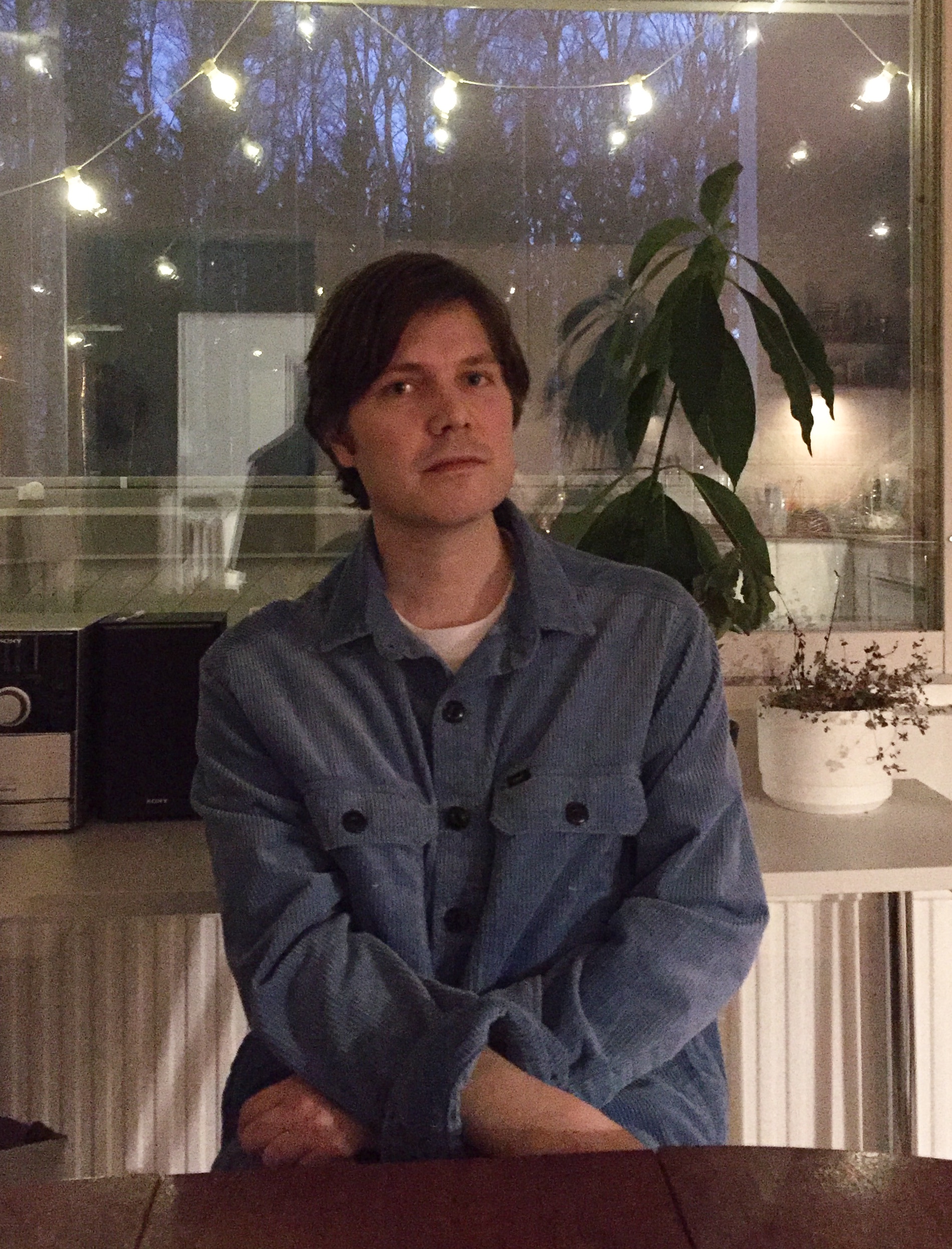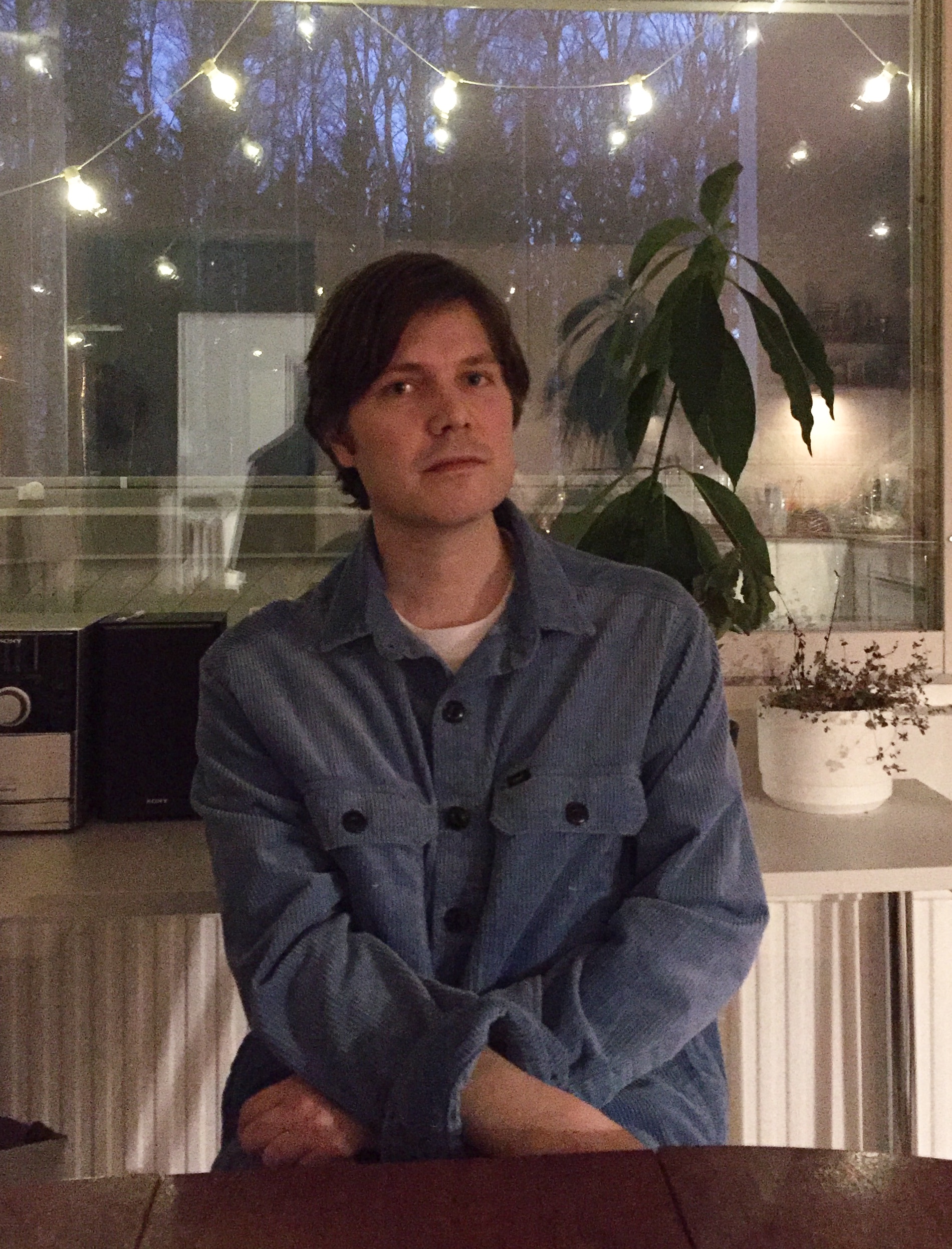 Here is a playlist of some of the songs that were my favourites in 2019. The first part (1-14) is songs released in 2019, and the second part (15-30) is old songs. The songs are placed in some sort of order to make the list listenable from start to end.
Paltsa-Kai Salama (Pink Chameleons)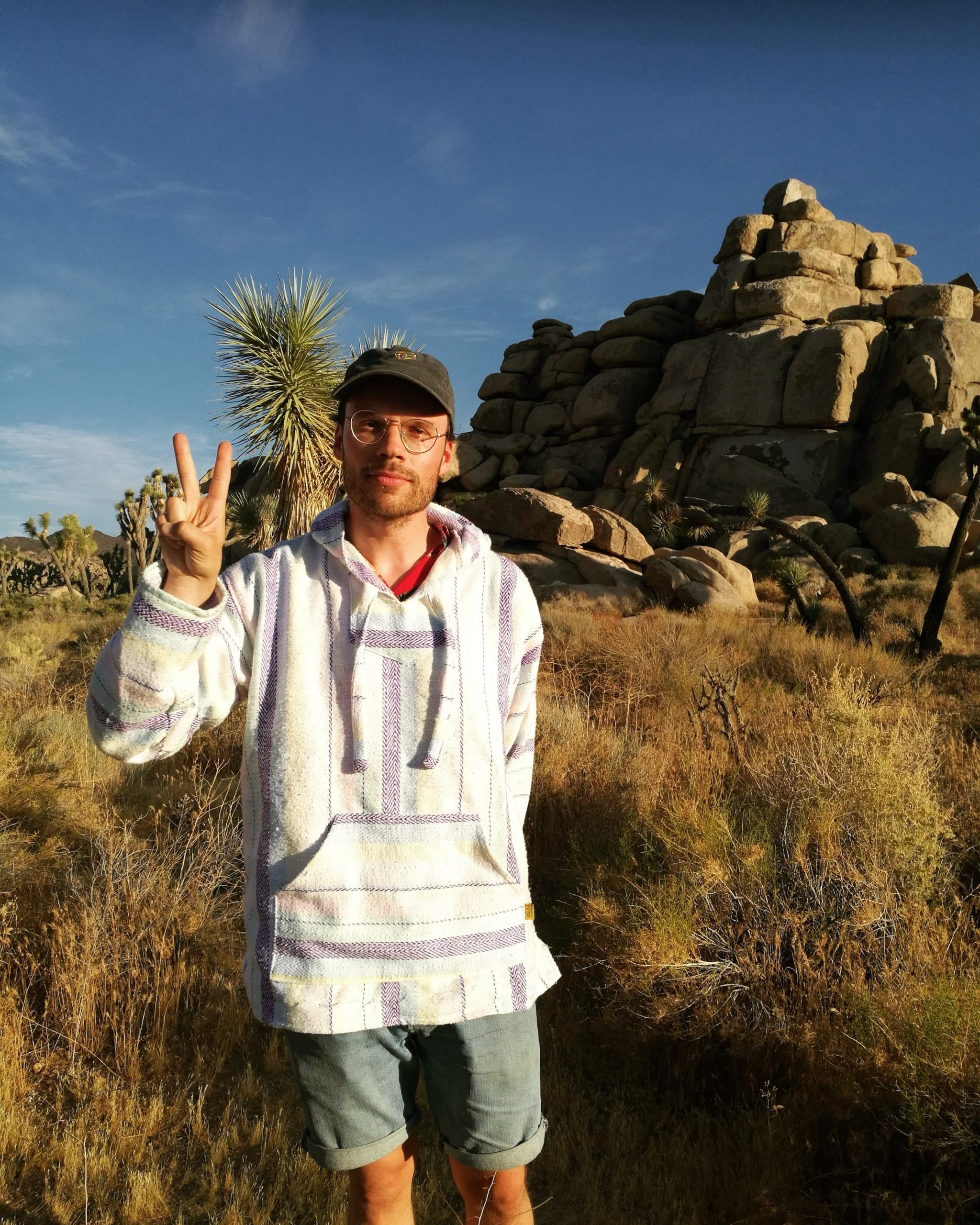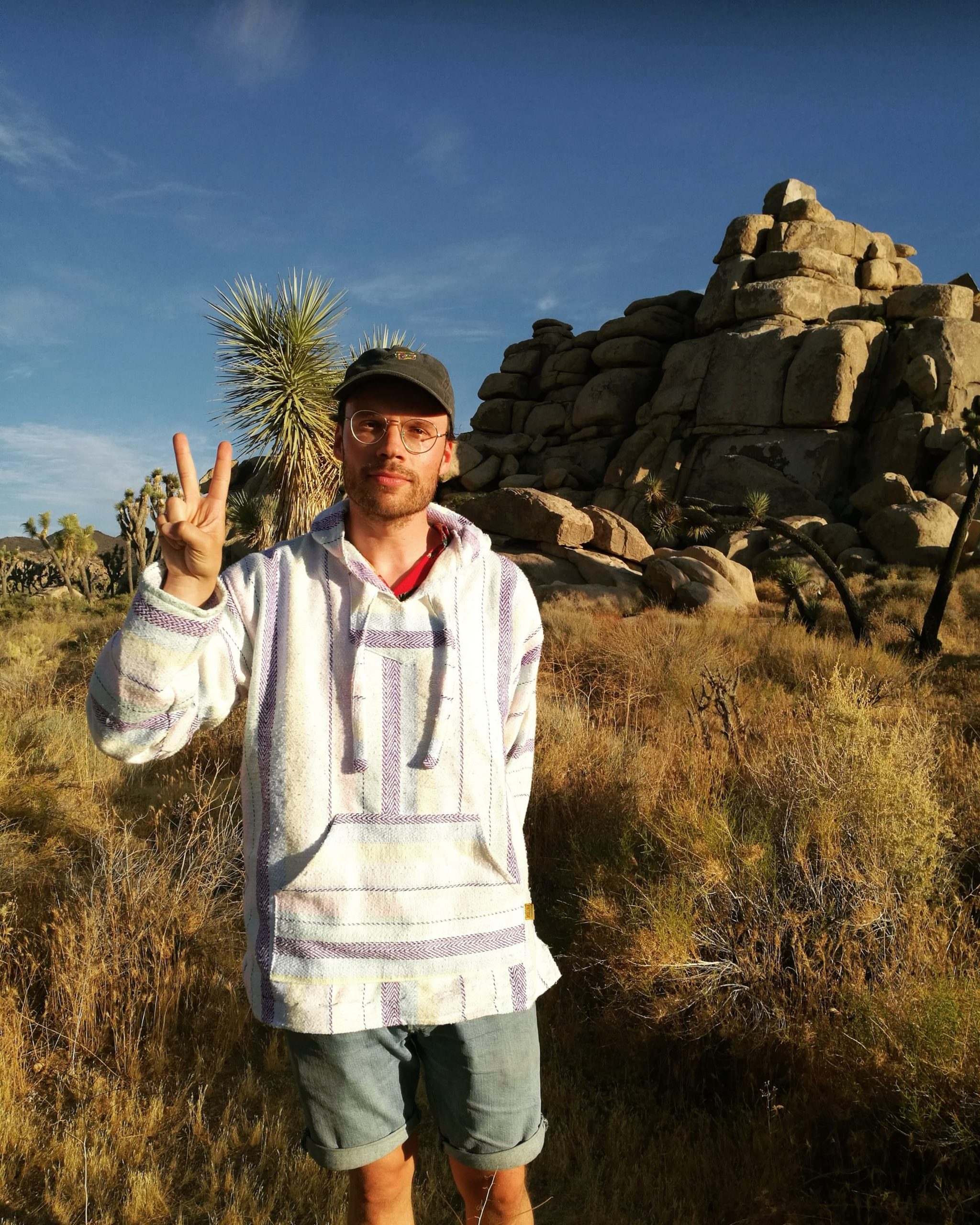 Here's a list of the music/movies that have been most inspiring to me during this past year. Old favourites that I found again and some new stuff as well:
Claypool Lennon Delirium: Monolith of Phobos. Best album I have heard in a while. Bubbles Burst is an amazing song!
Whitnail & I: what a great movie! Hadn't seen it before but now I can't stop watching it.
Gram Parsons: this includes his solo stuff, Flying Burrito Brothers and Byrds album. I went to Joshua Tree on a wedding trip and of course this was the soundtrack of that trip.
Crosby, Stills, Nash: their first album. Old favourite newly found. Spent a lovely time watching sunset on Laurel Canyon while this was playing.
Ken Burns's The War and Vietnam War documentaries: interesting documentaries about horrible events. Never thought i'd spent 30+ hours watching war docs, but they are so well done.
Junior Wells: Hoodoo man blues – album. Heard this for the first time this spring. Such a good album!
The Astronauts: Surfin' with The Astronauts. Fun and crazy album.
King Crimson: Road to Red box set. 24 cd's of pure gold!
Here's my highlights of 2019:
-DIIV – Deceiver (album)
-Lingua Ignota – Galigula (album)
-Lana Del Rey – Norman Fucking Rockwell (album)
-Stephen Malkmus & The Jicks live at Sideways festival
-Mayhem live at Tavastia
-"Conversations with Nick Cave" at Musiikkitalo
-Outer Worlds (video game)
-The Crown season 3 (tv series)
-Contrapoints (youtuber)
+Making new music with my bands Henna Emilia & Houreet and Love Sport. See you in 2020!
Aleksi Pahkala

(Local Al)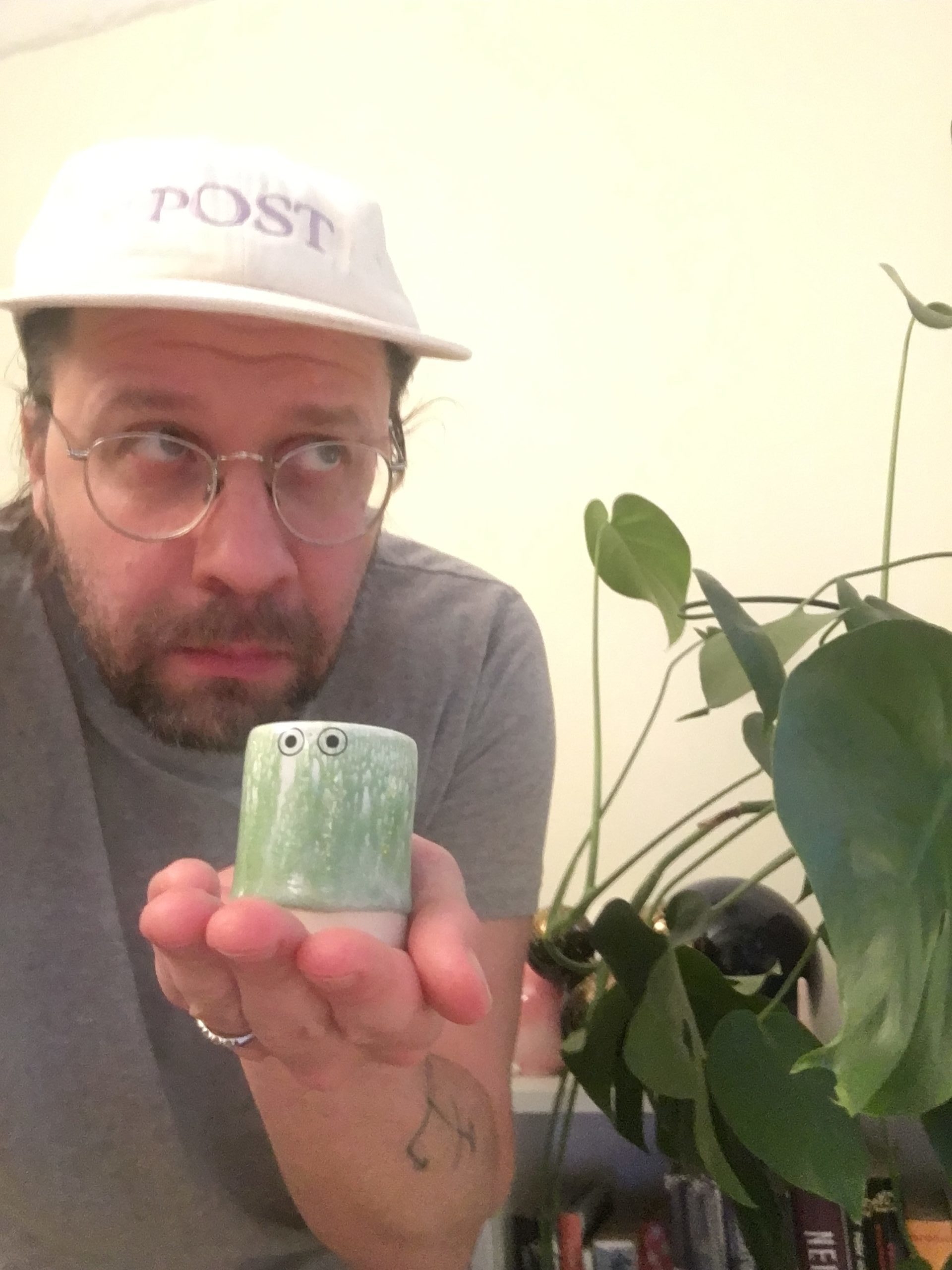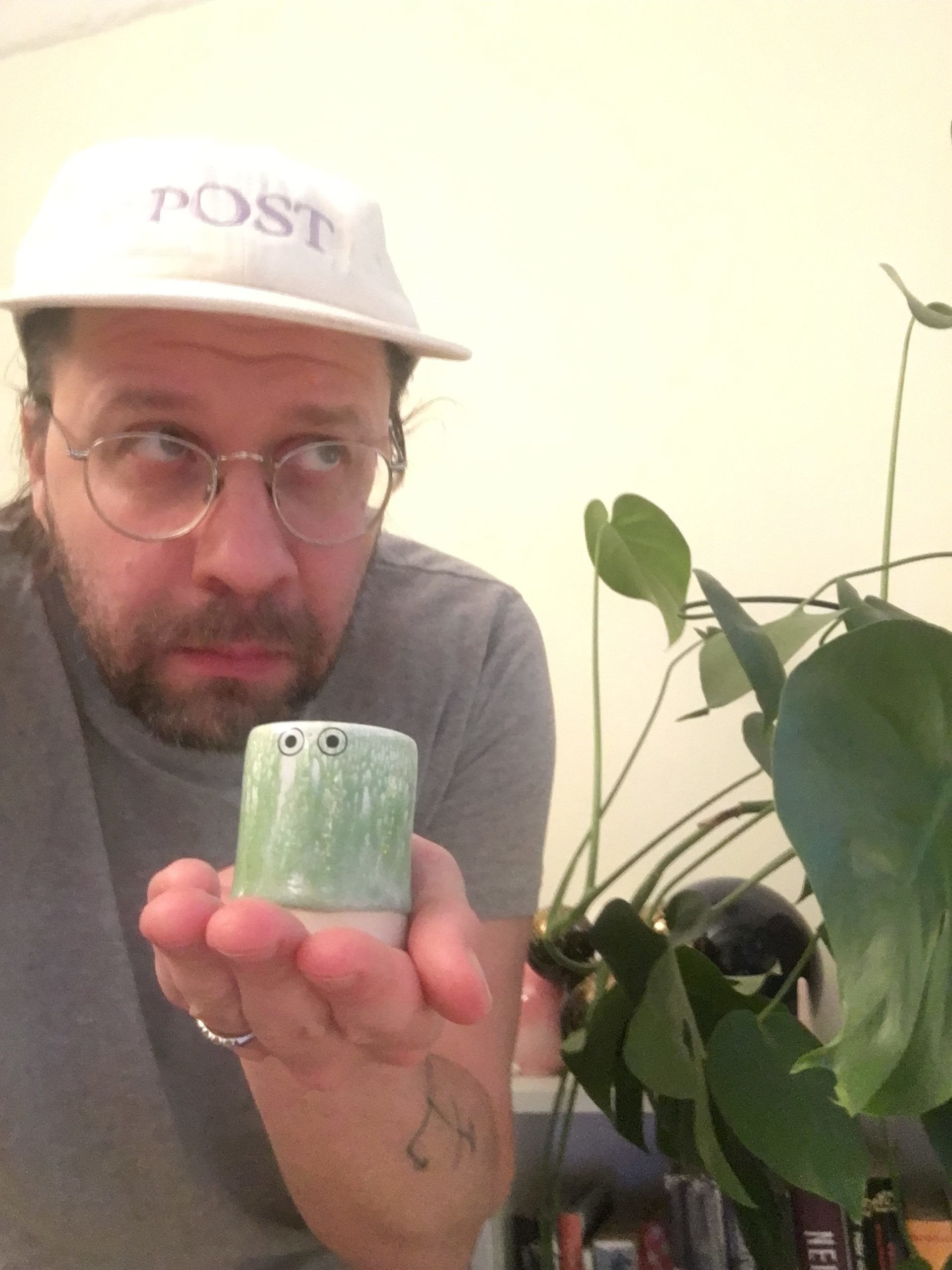 Sucession (Season 2) HBO
The best TV series in years, season two was magical.
Astrid Swan: Viimeinen kirjani BOOK & Swan/Koistinen (+Pallett) EP
Astrid Swan's book is the most touching and beautiful book of the year (still only in Finnish), also Astrid Swan's & Stina Koistinen's EP featuring Owen Pallett was amazing and their performance at Flow Festival 2019 was just perfect.
Greta Thunberg (Time Person of the Year) Global Climate Strikes
All the respect and full support in the world to Greta Thunberg and the youth of the whole planet!
The Lighthouse Movie + Soundtrack
A psychological and somehow enjoyable horror film directed by Robert Eggers and starring Willem Dafoe and Robert Patterson. Just amazing! The haunting soundtrack by Mark Korven was released by Sacred Bones and is one of my favourite vinyls of 2019.
Running
My goal this year was same as last year: to run at least 100km/month,  a few half marathons and just enjoy the art of urban running while listening to music or podcasts on my headphones.
Zane Lowe / Beats 1 Radio
I am a huge radio fan, and of course I used to be a radio person for 15 years myself on Radio Helsinki. Nowadays I enjoy my radio on demand, mainly listening to Apple Music's Beats 1 Radio. This year Zane Lowe's program has been my ultimate favourite – also Matt Wilkinson and Mike D rule on Beats 1.
Panda Bear – Playing The Long Game
I write about new music daily, the one song I listened to the most this year was this Panda Bear greatness!
Local Al Band
Local Al started as my bedroom project, but now I also have a band. I still play solo gigs, but nothing beats playing with a great band full of good friends. Local Al band's core members are Mummypowder man Janne Lehtinen, my dear bass partner Lasse Kiehelä (The Duplo!, ex-Gim Kordon) and the drummer Janne Nissilä (Elias Gould, ex-Mummypowder, ex-The Duplo!, Gim Kordon, Vesta, Gracias) Also my mates Alexandros Karoutsos and Tommi Lehtonen are sometimes in the band. The next Local Al ep will be with the whole band.
Billie Eilish – When We All Fall Asleep, Where Do We Go?
Billie Eilish's album is the biggest album of 2019 world wide no doubt. It's just amazing and massive.
Hayden Thorpe – Diviner
The album I listened to the most in 2019, so it must be the best album of the whole year.
Thom Yorke – Anima
The album I listened to second most in 2019 was Thom Yorke's great solo album. One of the best things he's done since his first solo album and Radiohead's classics Kid A and In Rainbows.
Bon Iver: i,i
This year was more about listening to songs and not albums, plenty of great albums were released. Although Bon Iver did not top his previous masterpiece the i,i was a good, good album.
Sturgill Simpson: Sound & Fury ALBUM + MOVIE
The alt country star Sturgill Simpson and his band drank some gasoline and mixed the shit with some Japanese comics. Sound & Fury was one of the best rock & roll albums of the year and the Netflix movie is not to be missed!
FKA Twigs – Magdalene
FKA Twigs' second album was worth the long wait. A few perfect singles and some classic album tracks.
Pykäri: Pumped Up With Memories (feat. Nick Triani) SONG
The Finnish hit pop producer Pykäri of Regina fame released an interesting solo album filled with fashion pop, hip-hop and this amazing indie rock gem starring Soliti boss Nick Triani.
Eggstone: The Late
One of my favourite Swedish indie pop bands from the 90's made a comeback with this amazing track.
Teenage Fanclub: Everything Is Falling Apart
Teenage Fanclub are the greatest band on the planet. Everything Is Falling Apart is their first track without Gerry Love.
Big Thief – Forgotten Eyes
One of the best indie pop songs of 2019
Louie Blue – Confused
Louie Blue is a new modern blue eyed soul singer/songwriter from Turku, Finland. He released three great singles in 2019. The first single Confused blew my mind.
Chisu –  Momentum Trilogy + Post Momentum EP
The Finnish pop star Chisu made a bold move when taking distance from Finnish schlager pop and released three interesting EP's. They might sound a little too much Billie Eilish-like from time to time, but anyway it's great to hear an arena filling artist take a little more artistic direction in their music.
Yeboyah – Aili
Yeboyah's Elovena EP was one of the bests thing that happened to Finnish hip-hop in 2019. My most loved track from the ep was Aili.
Tame Impala's singles
Tame Impala released four singles in 2019 and they were all amazing. Can't wait to hear the new album in 2020.
Suad – White Lies
The Finnish singer/songwriter Suad's single for 2019 was one of the best indie rock tunes that Finland offered in 2019.
Pyhimys & Saimaa – Ylös alas outo lumo
Hip-hop star Pyhimys is the most streamed artist in Finland, the popular hip-hop pop star released an interesting album with pop-prog band Saimaa. 'Ylös alas outo lumo' was not a single – don't know why, it's such a classic tune.
Slowthai – Nothing great about Britain
Slowhtai's album was maybe best thing outta the Brexit land this year.
Aki Pohjankyrö (Black Twig, LOVE SPORT, Verandan)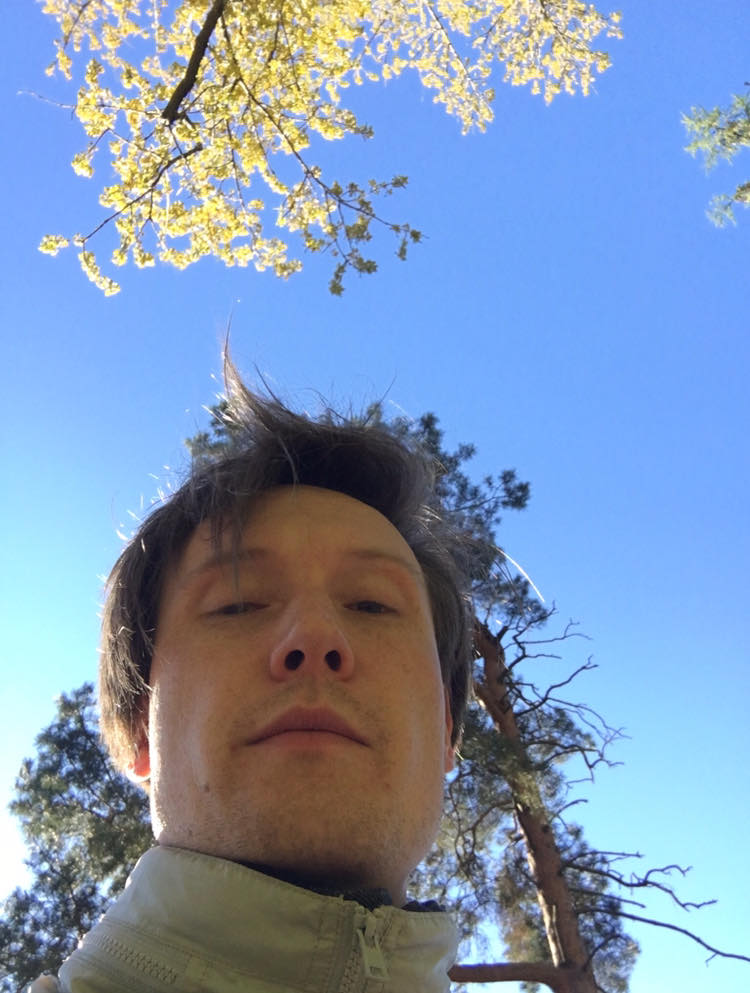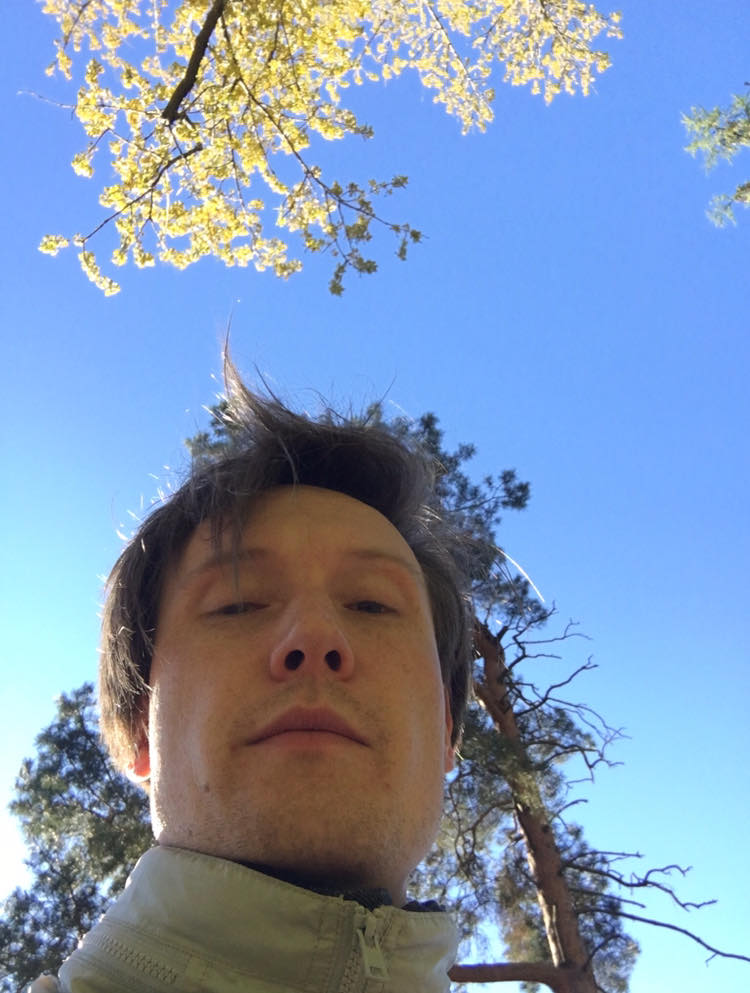 A quickly chosen selection 20 songs I was more or less obsessed with in 2019, not in any particular order
Aldous Harding: The Barrel
The Apostles: Don't Huzzle for Love
Cate Le Bon: Home to You
Deerhunter: What Happens to People?
Choir Boy: Hellmouth
Sur-Rur: Fleetwood Macin villi välikausi
(Sandy) Alex G: Hope
The Durutti Column: Bordeaux
Cherry Glazerr: Call Me (feat. Portugal. The Man)
The Jeremy Spencer Band: Travellin'
The Lijadu Sisters: Sunshine
B Boys: On Repeat
Aldous Harding: Stop Your Tears
13th Floor Elevators: Slip Inside This House
Hand Habits: Placeholder
Angel Olsen: All Mirrors
Big Thief: Ufof
Nikita Titov: Uskotko saatananpalvojiin?
Eevil Stöö: Dwayne Wayne
Weyes Blood: Everyday
Astrid Swan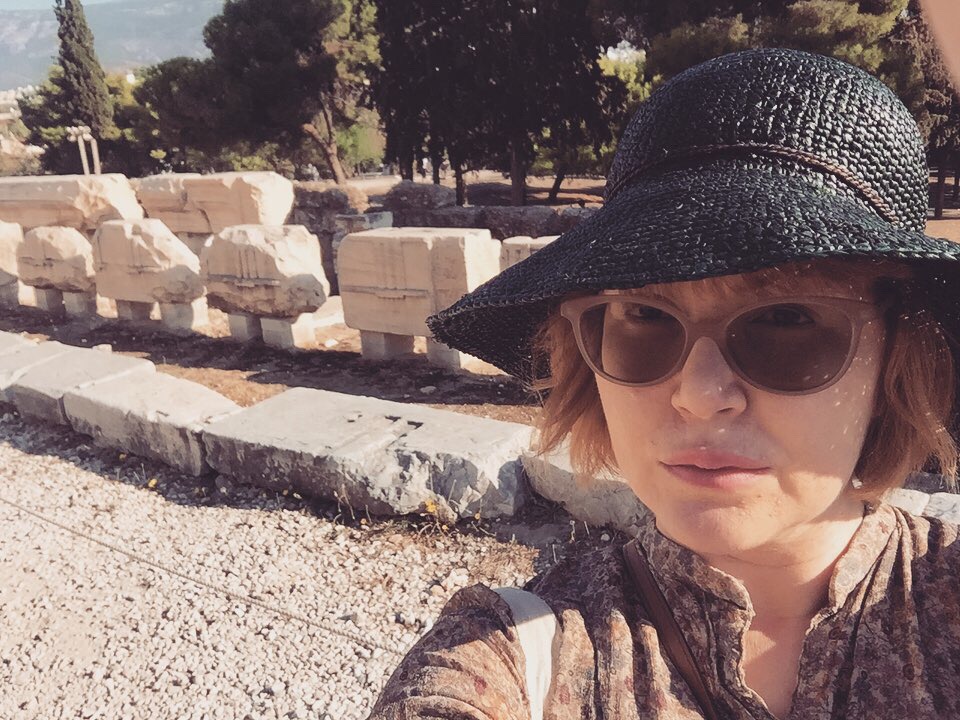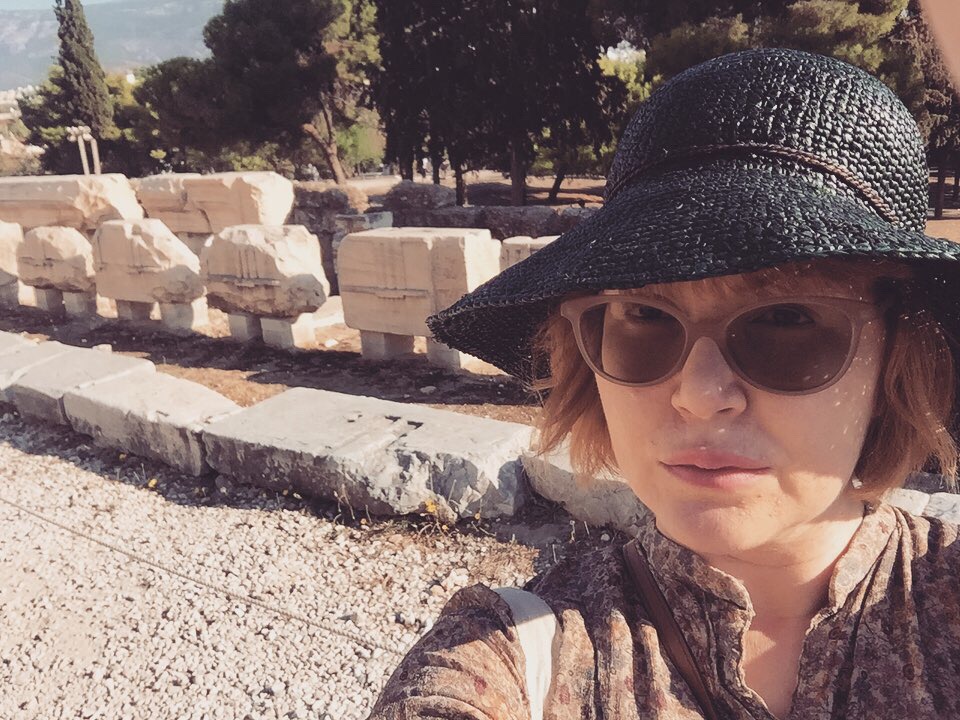 Astrid Swan's Favourite Books read in 2019 in English and Finnish

Mother Winter by Sophia Shalmiyev (2019)
If the author Monika Fagerholm posts a book recommendation on social media, you can be certain that I am going straight to my online book delivery service and ordering that book, no questions asked. This was the route by which I found Mother Winter, just like a couple yours ago I discovered the books of Lidia Yuknavitch. Shalmiyev is a similar writer to Yuknavitch in that her prose is poetic and creative, while she approaches her subject matter with piercing directness. Mother Winter is a memoir about losing a mother to alcoholism in the Soviet Union and then becoming a teenager and an adult in the USA. It is a literary document of the marks that generational trauma leaves, about resilience, becoming a mother after not having had one and most importantly, language as a construction that offers the tools to save oneself.
"Russian sentences begin backwards. When I learned English well enough to love it, I realised my inner tongue was running in the wrong direction. As does the Old Testament, the one we don't call the good book. The one that became the bad, forbidden book, and is read back to front. The period blood came right after I began practicing my American accent in eight grade: all smudged red clot to brown waste. I have been teaching my daughter to wipe herself front to back to avoid the chronic infections her body is prone to. She squats and glares at me, then follows her instinct to revolt no matter the aftermath." (Mother Winter, Sophia Shalmiyev)
With the End in Mind: Dying, Death and Wisdom in an Age of Denial by Kathryn Mannix (2017)
Since becoming a metastatic cancer thriver, I have been collecting a Library of Sorrow in my home. It is a collection of books that I want to read and imagine helpful for my family at some point in life. This book is definitely a brilliant addition to my collection. Mannix tells narratives from her career as a palliative care doctor focusing on the different patient stories and making the point that death is a natural part of the living process and does not have to be treated as a medical emergency. She argues for less medical intervention (in hospitals) and for more (hospice) care as end of life is near. The different stories Mannix tells of cases she has come across over the decades illustrate how in dying people wish to be treated and seen as they have lived. The book also works well in narrating the usual stages of death; the increased sleeping, deep unconscious moments and changes in breathing thus demystifying the process and preparing us all to what we all will both witness and experience.
Woman of Color by Latoya Yvette (2019)
I have read Latonya Yvette's blog for years for pleasure and as part of my PhD research. This year she published her first book, which is kind of like her blog: a collection of great personal essays and amazing photography about being a young black woman and a single mother of two in New York City. In addition to essays the book also includes advice and a few interviews of other black and brown moms in NYC. Reading Latonya's writing always makes me feel like I am peeking into a life and friends I could have had if my journey had taken me to NYC as I dreamed. Importantly, Woman of Color is a celebration of being a Black Woman in the USA at this moment. It is a deeply political book as much as it is fiercely personal.
Surun istukka by Katriina Huttunen (2019)
Tämä kirja on arvokas dokumentti surun kohdalta. Teos osoittaa olemassaolollaan sen, miten kirjoittaminen voi muuttua melkein ainoaksi koossapitäväksi toimeksi muuten täysin hajonneessa arjessa. Samalla se saa miettimään, miten absurdia, että samalla syntyy teos, vaikka muuten mitään ei synny vaan on kuollut. Kirja kuvaa upealla suoruudella niitä tunteiden ristiriitaisuuksia, joita lapsen menettänyt äiti tuntee. Se kertoo myös kehosta ja arjesta, johon kuolleen omainen uppoaa. Sellainen ei ole kaunista eikä tyylikästä. Menetyksessä ja surussa ei ole mitään varsinaisen elokuvallista silloin kun ne tapahtuvat itselle ja on harvinaista, että jokin taideteos onnistuu välittämään sellaisen kohdan, eikä esimerkiksi Kieslowskin Sinisen siloteltua tyylisurua. Olen ollut tosi ärtynyt niistä kommenteista, joissa kirjaani taivastellaan niin rankaksi että toivoisi ettei sitä ole olemassa, koska sitten ei olisi minun kärsimystänikään. Olen ihmetellyt miksi jotkut eivät uskalla lukea toisten sairastamisesta tai menetyksistä. Eikö niistä ole turvallista lukea juuri silloin kun ne eivät kosketa suoraan itseä? Ainakin niitä on turvallista kirjoittaa silloin kun on sinisen liekin keskellä.
Onnenkissa by Aino Vähäpesola (2019)
Kun luin tämän kirjan keväällä, olin juuri julkaissut oman kirjallisen esikoisteokseni ja tunsin riemua, että se ja Onnenkissa olivat ilmestyneet samoihin aikoihin. Ajattelin, että jokin liikahtelee suomalaisessa kirjallisuudessa uudella tavalla. Olin myös hengästynyt siitä, miten Vähäpesola kuvaa omaa seksuaalisuuttaan ja kehollisuuttaan. Koin sellaisen ärsyttävän vanhuustunteen, että jaahas, minua noin kymmenen vuotta nuoremmat ihmiset osaavat kirjoittaa paljon paremmin näistä jutuista – sekä myös yliopistosta ja sinne kuulumattomuuden tunteesta. Siis ihan kaikesta. Minusta Onnenkissa on siinä mielessä oman teokseni sisar, että siinä myös tyttöys ja naiseus näyttäytyvät erilaisten kontekstien kautta ja saavat osakseen kriittisen tarkastelun kokemukseen sidottuna. Yleensä en nauti ollenkaan jooga-aiheisista teksteistä vaan ne helposti vain ärsyttävät, mutta Vähäpesolan oivallukset kuolleesta miehestä olivat valaisevia eivätkä tuntuneet päälle liimatulta self-help -kamalta. En malta odottaa, mitä tämä upea kirjailija kirjoittaa seuraavaksi.
Kuka tappoi Bambin? by Monika Fagerholm (2019)
Syksyllä minua ei melkein mikään ilostuttanut, mutta onneksi ihailemani M Fagerholm julkaisi pitkästä aikaa kirjan. Tietysti minun täytyi ahmia se heti. Kuka tappoi Bambin? On saanut paljon huomiota sen aiheen takia ja saihan se myös ansaitusti Finlandia-palkinto ehdokkuuden (harmi, ettei voittoa). On tulkittu, että Fagerholm olisi tällä kertaa poliittisempi ja ajankohtaisempi kuin mitä hänen tapansa kirjoittaa on ollut. Ehkä näin on, mutta minulle kirja on ennen kaikkea jatkoa kaikelle mitä tähän asti on tullut. Se sai minut etenkin ajattelemaan Ihanat naiset rannalla -kirjaa, johon rakastuin joskus teininä 1990-luvun lopussa. Ehkä suurin ero Fagerholmin aiemman tuotannon ja tämän uuden välillä on se, että tiiliskiven sijaan uutukainen on melko lyhyt ja tiivistetty. Kielellisesti onneksi edelleen aivan upea, kiertyneellä toistolla ja palasista koostuvalla kokonaisuudella leikkivä. Minusta Fagerholm on itselleen hyvin tuttujen motiivien äärellä: tutuissa maisemissa, etuoikeuden, väkivaltaisten tapahtumien ja vähemmän etuoikeutettujen ihmisten kohtaamisien ja kohtaamattomuuksien väliköissä. Tuttuus ei haittaa yhtään, on lahja saada lempikirjailijaltaan tarina kerrottuna parhaalla mahdollisella tavalla!
Sanna Komi (Pintandwefall and Cats of Transnistria)
Best of 2019
Whitney biennial exhibition
Smoke sauna at Kuusijärvi
Jamaica Kincaid: Lucy (book)
Esther Perel (podcasts and books)
The Guardian (independent journalism)
Sir Liselot (artist)
FKA Twigs: MAGDALENE (album)
Litku Klemetti: Ding ding dong (album)
Tyler, the Creator: IGOR (album)
The Favourite, Roma and Vice (movies)
She-Ra and the Princesses of Power (show on Netflix)
Getting to do what I love both at writing a PhD and playing in all the best bands
My partner Heta
Olli Happonen (New Silver Girl)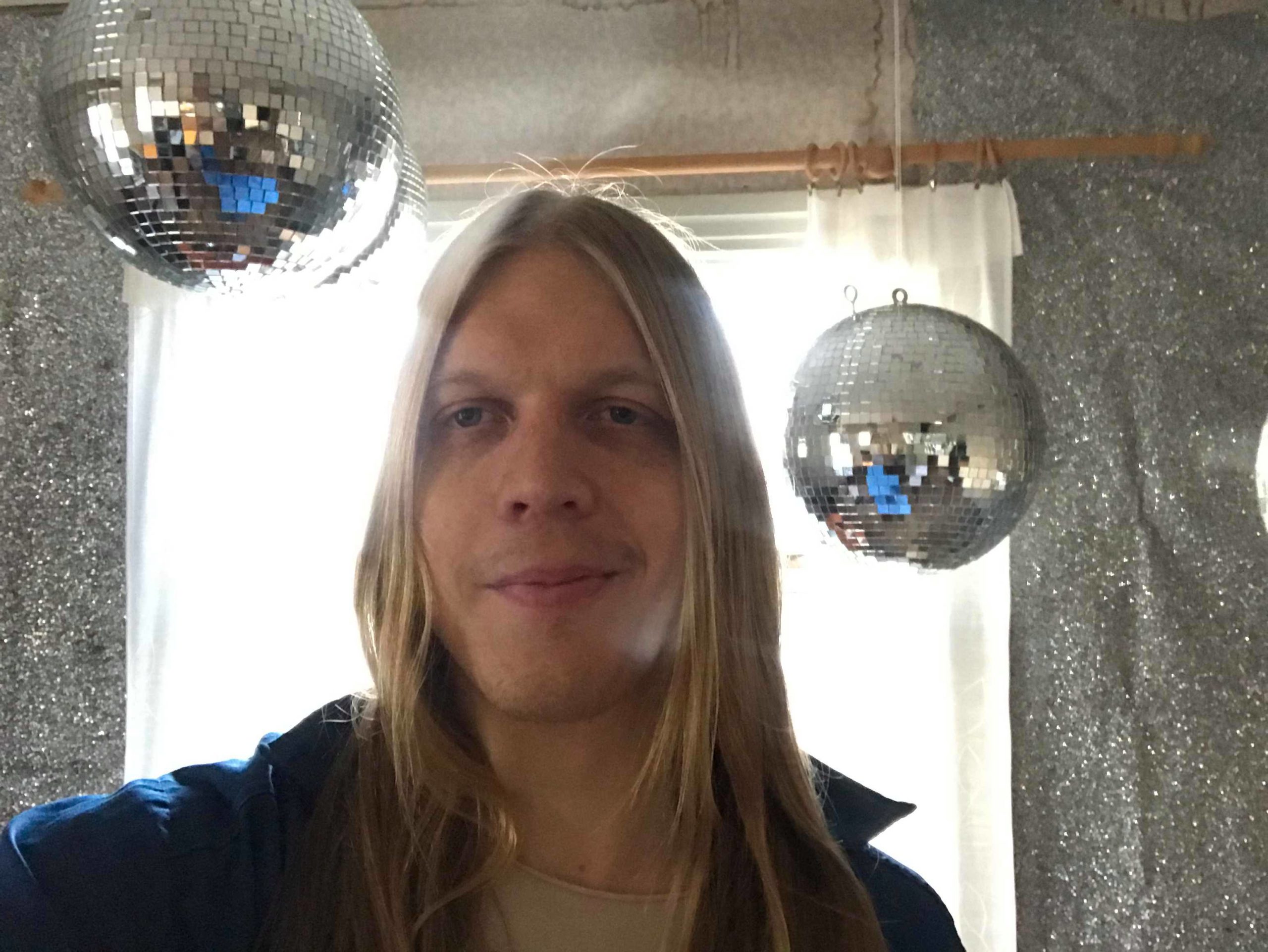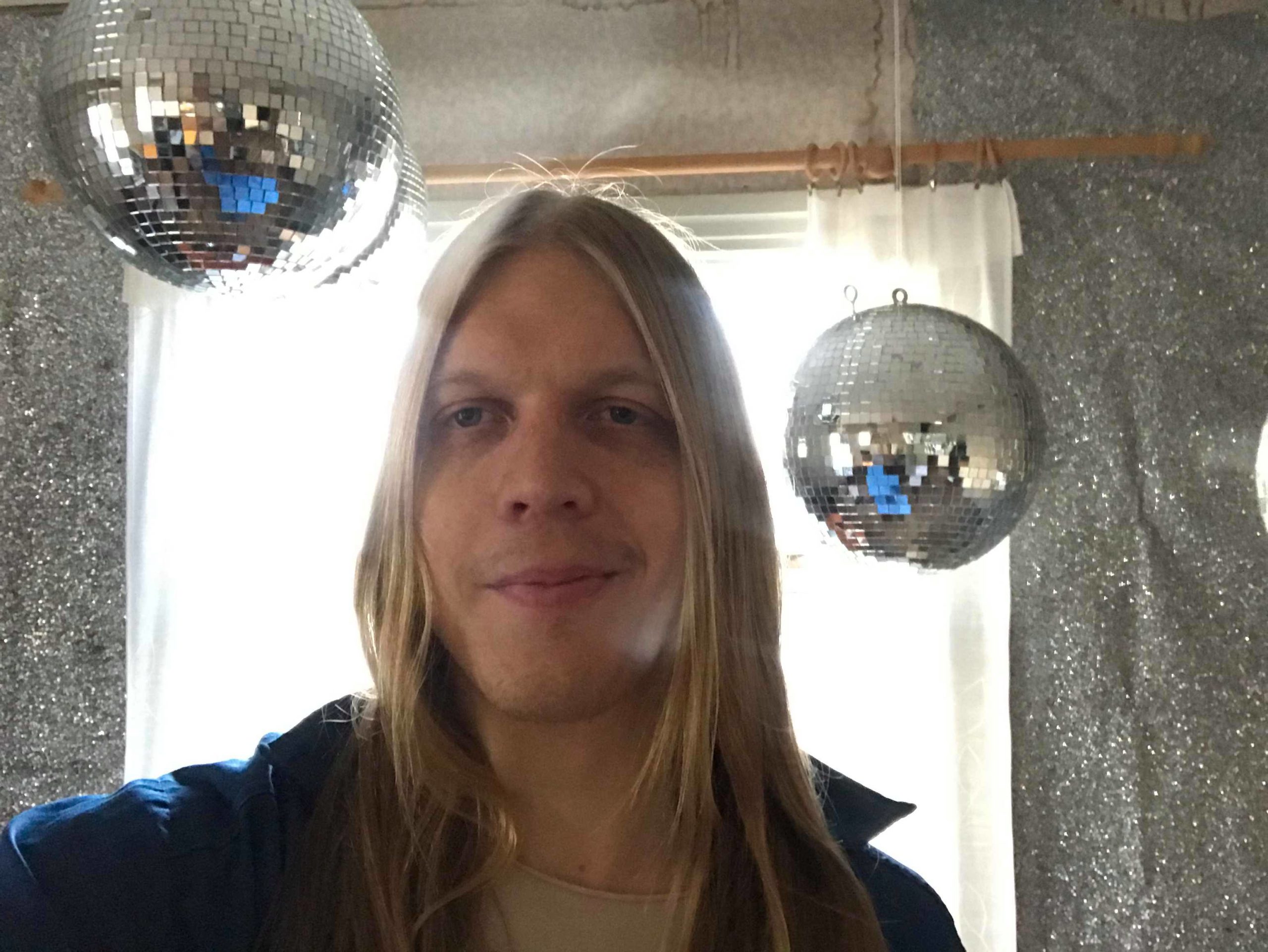 Best songs of 2019:
The Black Keys: Get Yourself Together
The Raconteurs: Only Child
Pink Chameleons: Melting Face
Noel Gallagher's High Flying Birds: Black Star Dancing
Neil Young: She Showed Me Love
Iggy Pop: Loves Missing
Gordon Raphael: Space Rocker
Andy McCoy: Love it Loud
Local Al: Selkään Puukkoja
The Flaming Sideburns: Soulshaking
Aleksi Peltonen (Verandan)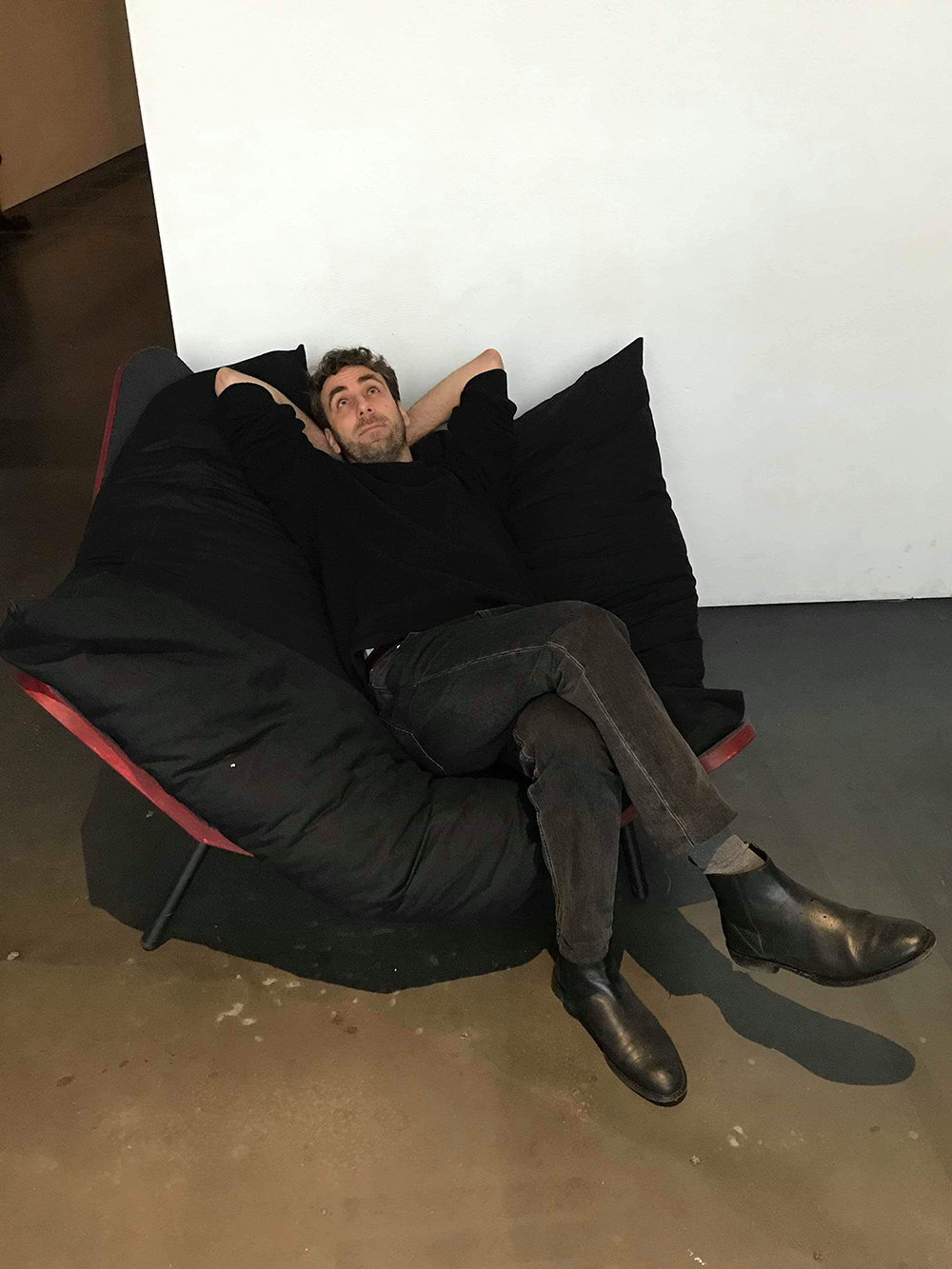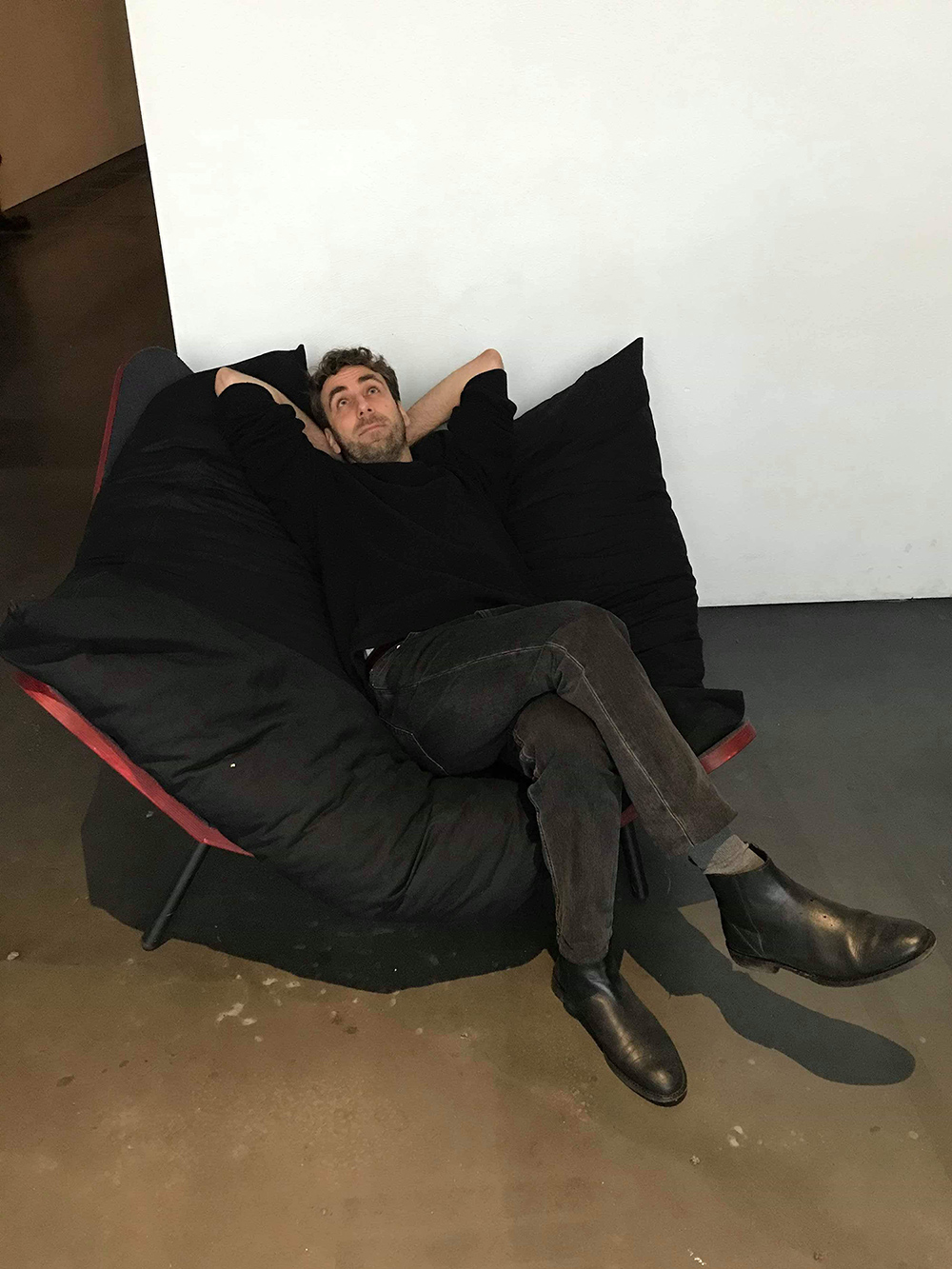 Highlights of the year 2019
Best albums
Big thief – U.F.O.F, Two hands
Aldous Harding – Designer
Wilco – Ode to joy
Other things in life
Composing new songs of my own in Samoa
Recording Verandan's new album
Painting
Biking in Germany
Nick Triani (Soliti)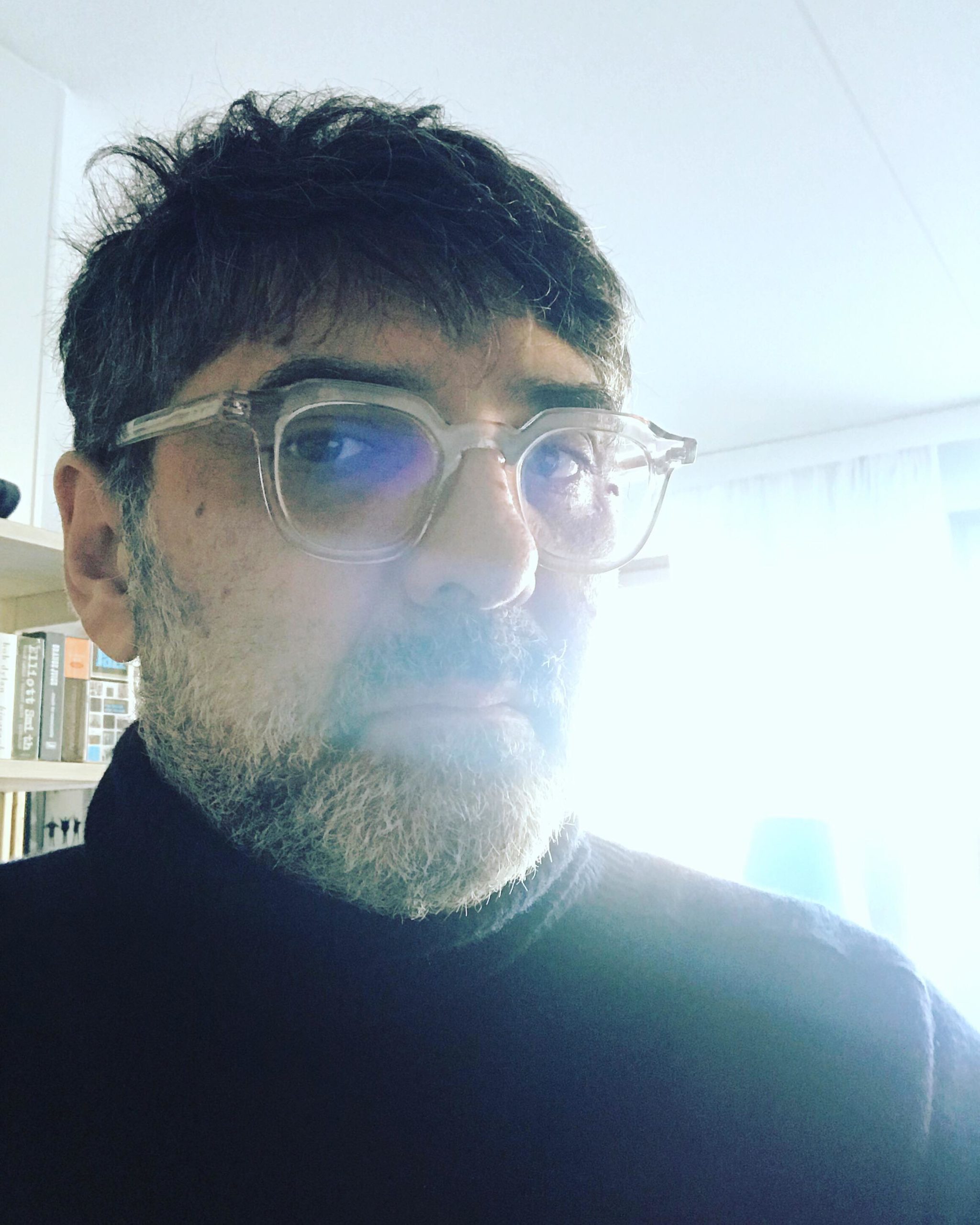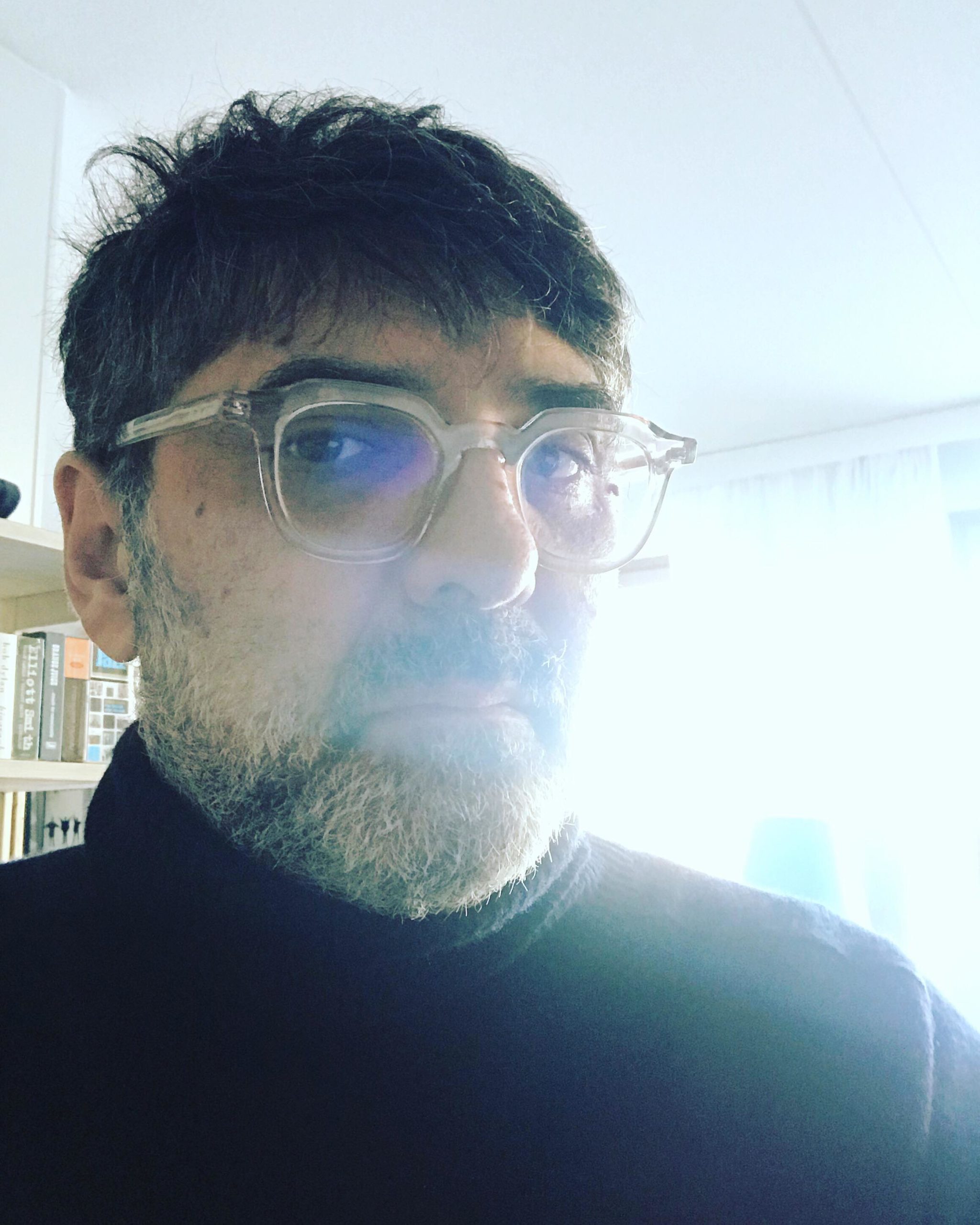 Highs
The best times are spent with my family.
The Soliti community of musicians who continue to amaze with their brilliant music and generosity of time and effort.
Music: Cate Le Bon, Deerhunter, Aldous Harding, FKA Twigs, Joan Shelley, Florist, Big Thief, Wilco and Bill Callahan all released great records (and heralded a new era of quiet music).
Increasingly I've been living in a retro state of sound; Prefab Sprout reissues sound better than ever, The Go-Betweens Box Set, Nilsson Sings Newman, Arthur Russell's Iowa Dream, Marvin Gaye's lost album, lots of Bill Evans, Nina Simone, the steady stream of previously unreleased Prince music, delving back into youthful favourites such as Fairport Convention, Pentangle, Donovan, Judy Collins, Scott Walker, Dory Previn and lots more have been a constant audio companion throughout 2019.
Reading: The Guardian remains my daily news fix. I've struggled with books (been awhile) – however Christopher Priest's 'An American Story' is a fine 9/11 parable.  Reading with my child has meant more Harry Potter and Lord of The Rings. Grant Morrison/Steve Yeowell's 'Zenith' series has been a great revisit, as has Alan Moore's 'Swamp Thing' and various volumes of The Complete Judge Dredd.
Film/TV: Watchmen set a new high for TV shows. Finally watched The Looming Tower mini-series, had a serious wade through the whole of The Walking Dead series (surprisingly enjoyable), Preacher was OK and had it's moments. Cinema visits were infrequent yet The Elton John bio-pic was decent and the last Avengers movie fairly entertaining. Home cinema was rewatching some prime New Hollywood movies from the 1970s. Any crime solving and sci-fi dramas I consumed rabidly.
Inspiration: Greta Thunberg and Extinction Rebellion.
A progressive government in Finland led by Sanna Marin.
Sport: Tottenham Hotspur. Finland qualifying for a major football tournament.
Lows
The non-response from most major countries to the climate emergency.
Casual and meaningful racism continues to get worse everywhere.
Finland is one collapse away from a far right leadership.
Boris Johnson and his Brexit.
Trump remains in power.
White male privilege/mansplaining.
Tottenham lose the CL final.
Not having time to play music.
Not having time to write for OQM.
The major disappointment of watching both Joker and The Irishman – two of the most overrated films of recent times.
Online trolls.
But to retain some positivity, 2020 hopefully sees us take more responsibility and action and show more compassion to each other. x
Soliti links