'Born Again' is the second taste from the upcoming album Aligning

Cats Of Transnistria release the second single from their upcoming album Aligning – 'Born Again' is out on the 1st November. 'Born Again' displays subtle shades of difference within the Cats of Transnistria sound-world; the heady atmosphere remains – joined by a strident, moody melody. The band comment on the new single; "This one's quite dark and isolated ‒ it's our goth song. It also has Henna's whispering beat that you cannot dance to. The sound overall is a bit more electronic than usual." Aligning is released via Soliti on the 29th November on digital and vinyl.
White Light/White Heat   featured 'Born Again' as their track of the day, with a an extensive deep analysis of the track –""Born Again" displays a poignant and enticing diverse sonic hue into where these highly talented craftsmen of dense, emotional and ethereal soundscapes will be headed with the upcoming full-length."
Also read about the single via Rumba.
Austin Town Hall covered 'Born Again' "The song is almost a meditation, a slow unfolding of emotional atmospherics coated in Henna's vocals. A slight elevation and bright pop turn comes in around the 2 minute mark, but its fleeting and quickly turns towards a continued billowing of darkly tinged pop constructs. Just imagine your favorite dream pop band stripped of those buzzing guitars, replaced with sparse chords and patience and a never-ending tension. "
Nordic Music Review tells us of 'Born Again' "a typically atmospheric track, which mixes post rock, shoegaze and minimalist influences. The music and visions they create are full of distortions, imperfect warped sounds that are both compelling and immersive, but also slightly disturbing. We're really in for a treat at the end November when the album is released"
The Aligning album release show will be held at Siltanen, Helsinki on November 27th, where the new album will be available on vinyl (a bit before release date) and the band are joined by the sounds from Avantgardeyö.
Last month Cats of Transnistria gave us the first single from Aligning –  'Mountain High' – with Austin Town Hall commenting- "they've evolved into this sort of brilliant slow-core pop act that fans of Bedhead or early Low would fawn over…This is cinematic brilliance captured in song form" Meanwhile Desibeli told us "Something about the song's attractiveness and  capacity alone is that, even after eight minutes, Mountain High repeatedly seems to end quite unexpectedly. Not too early, of course, but still, the soul would want to enjoy these peaceful soundscapes for so much longer. That said, everything seems to be in order while waiting for the third album".
Cats Of Transnistria – Aligning (Soliti 078)
Release date 29/11/19 – available on digital/vinyl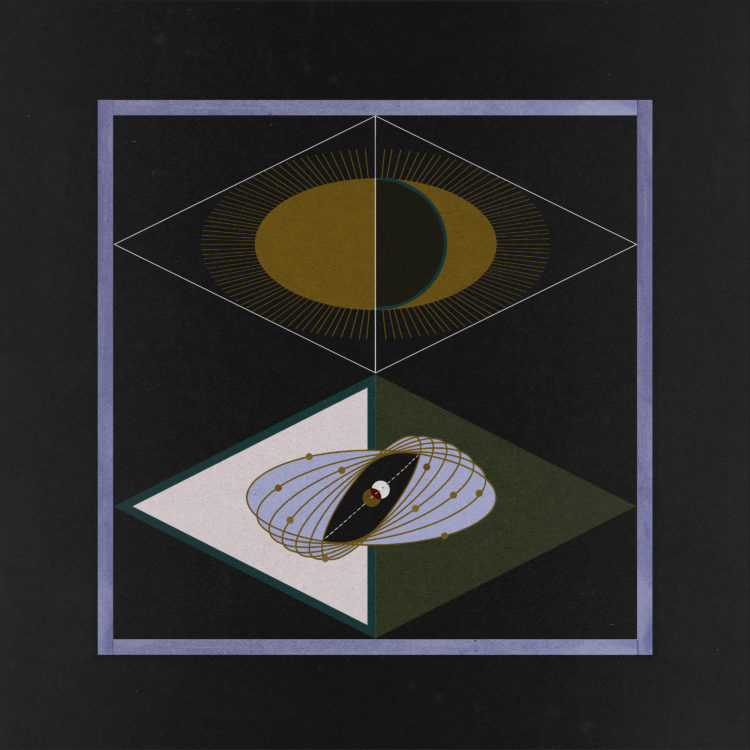 Aligning and 'Born Again' covers by Hanna Malinen
1. Mountain High
2. Vampire
3. Born Again
4. The Light
5. Wild Herbs
6. Aligning
Credits:
Mountain: Guitar Tuomas, synth & vocals Henna, violin Sanna
Vampire: Guitar (acoustic & electric) & piano Tuomas, synth & vocals Henna, violin Sanna
Born Again: Guitar, piano Tuomas, synth & vocals (incl. beat) Henna, violin Sanna
Light: Guitar Tuomas, synth, piano & vocals Henna, violin Sanna
Wild Herbs: Guitar (acoustic & electric) & vocals Henna, guitar Tuomas, violin Sanna
Aligning: Guitar Tuomas, piano & vocals Henna, violin Sanna
All music composed by Henna & Tuomas and arranged by Henna, Tuomas & Sanna except 'Wild Herbs' composed by Henna and arranged by Tuomas and Sanna.
All lyrics by Henna.
Recorded by Nick Triani & Tuomas Alatalo
Mixed by Tuomas Alatalo
Mastered by Markus Leminen
Pre-order Aligning 
Lavykauppa Ax
8 Raita
Big Dipper
Ginza
Rolling Records
A small biography:
Cats of Transnistria create wide and hypnotic soundscapes filled with emotion and ambience. Their unique style of slow and experimental pop music has been influenced by post-rock, classical minimalism, shoegaze, dream pop and sound art.Cats of Transnistria were formed in Helsinki, Finland in 2014 by guitarist and sound designer Tuomas Alatalo and vocalist, keyboardist Henna Hietamäki. Soon they realised they had discovered something interesting and refreshingly intimate in their limited use of instrumentation. After their debut Away EP (2015) Cats of Transnistria have released two full-length albums, Divine (2016) and Opium (2018). On the latter album violinist Sanna Komi joined the duo enriching their sound with beautifully haunting string arrangements. Cats of Transnistria's music has been noted in international music media from the beginning and they have performed at festivals and distinguished venues in both Finland and abroad.
Some words about Cats of Transnistria
"You're not going to find another act operating so beautifully"  Austin Town Hall
"…but none of that gets anywhere close to illustrating just what a prodigious experience Tuomas Alatalo and Henna Emilia Hietamäki have crafted."  Gold Flake Paint
"I discovered the Helsinki based duo Cats of Transnistria, it's not to the beach now though, more likely an introspective hour sitting lonesome surrounded by a dense darkening forest or some personal space in the seclusion of your own room" Just Music I Like
" …these Finnish genii taking us further into their exquisitely strung-out souls and sounding as damn close to Hugo Largo as I've heard ANYONE get. These songs will stay in my heart forever."  Neil Kulkarni
"Tuomas Alatalo and Henna Emilia Hietamäki explore forbidden themes of "hedonism, escapism, submission and addiction" and ensconce them once again in a beguiling musical dream state." Indie 30
"Cats of Transnistria merge David Lynch/Angelo Badalamenti-esque eerieness with a powerful wall of feedback and drippings of distorted guitar and unnerving harmonies" Spectral Nights
"A celestial indie treasure." One Quart Magazine
"Helsinki's Cats of Transnistria play pop music, but pop music that ignores conventional boundaries." WYMA
"… immersive soundscapes laced with haunting melancholy and darkly ethereal beauty that delve down into the hidden part of the soul by filling it with timeless emotions." Whitelight / Whiteheat
"They are masters of developing expectant atmospheres, suspended anticipation, before swooping in with fantastical climaxes that transport the listener into a transcendent state."  The Monitors
"Tuomas Alatalo's anxious, stripped-back guitar rhythm provides the only solid foothold here, as slowly, layer on layer of Henna Hietamäki's siren vocals pull us out, to sink deep-down to somewhere only she's been" Ja Ja Ja
"Cats of Transnistria näyttää, miten rauhallisen musiikin pinnan alle piilotetaan pauhaava tunteiden ukkosmyrsky." Soundi"Upeaa, täydellistä ja niin pakahduttavan kaunista, että suorastaan sattuu…"  Desibeli
COT socials