Soliti welcomes Pink Chameleons, watch the video for debut single 'Religion'
Pink Chameleons are a new three piece band fronted by Black Lizard's Paltsa-Kai Salama (Vocals & Guitar) with Antti Sauli (Bass) and Iiro Tulkki (Drums, Keyboards). Pink Chameleons were formed in 2016 and posit themselves as a Garage/Blues/Country Band. Those broad strokes could take in a Pink Chameleons feeling for everything from The Stooges to Waylon Jennings – with the band's indelible contemporary stamp on proceedings.
Paltsa-Kai tells us "I've always enjoyed band names that are somehow linked to another band but still stand on their own. When I mentioned this to Black Lizard guitarist Joni, he came up with our name Pink Chameleons".
Pink Chameleons debut release for Soliti is the single 'Religion' which the band describe as  "…a simple and naive country song about how money has taken over the world". 'Religion' is a cavernous acoustic wail, with ringing guitar tones and suitably intense performance. 'Religion"s sentiments are perfectly captured in stop motion animation form by Iiro Tulkki.
'Religion' is officially released on the 18th January and will feature on an EP the band are readying for this coming Spring via Soliti.
Watch 'Religion'
Stop motion and graphics by Iiro Tulkki
You can stream/download 'Religion' from these selected outlets:
Initial reaction: "When you first hear the heavy country vibe from the new Pink Chameleons tune, you immediately feel the weight of the song; it's a nod to a classic sound where ballads ripped emotions from your soul. But, here you find the band turning a slightly brighter corner during the chorus, almost lifting the listener out of their chair…spiritually of course."Austin Town Hall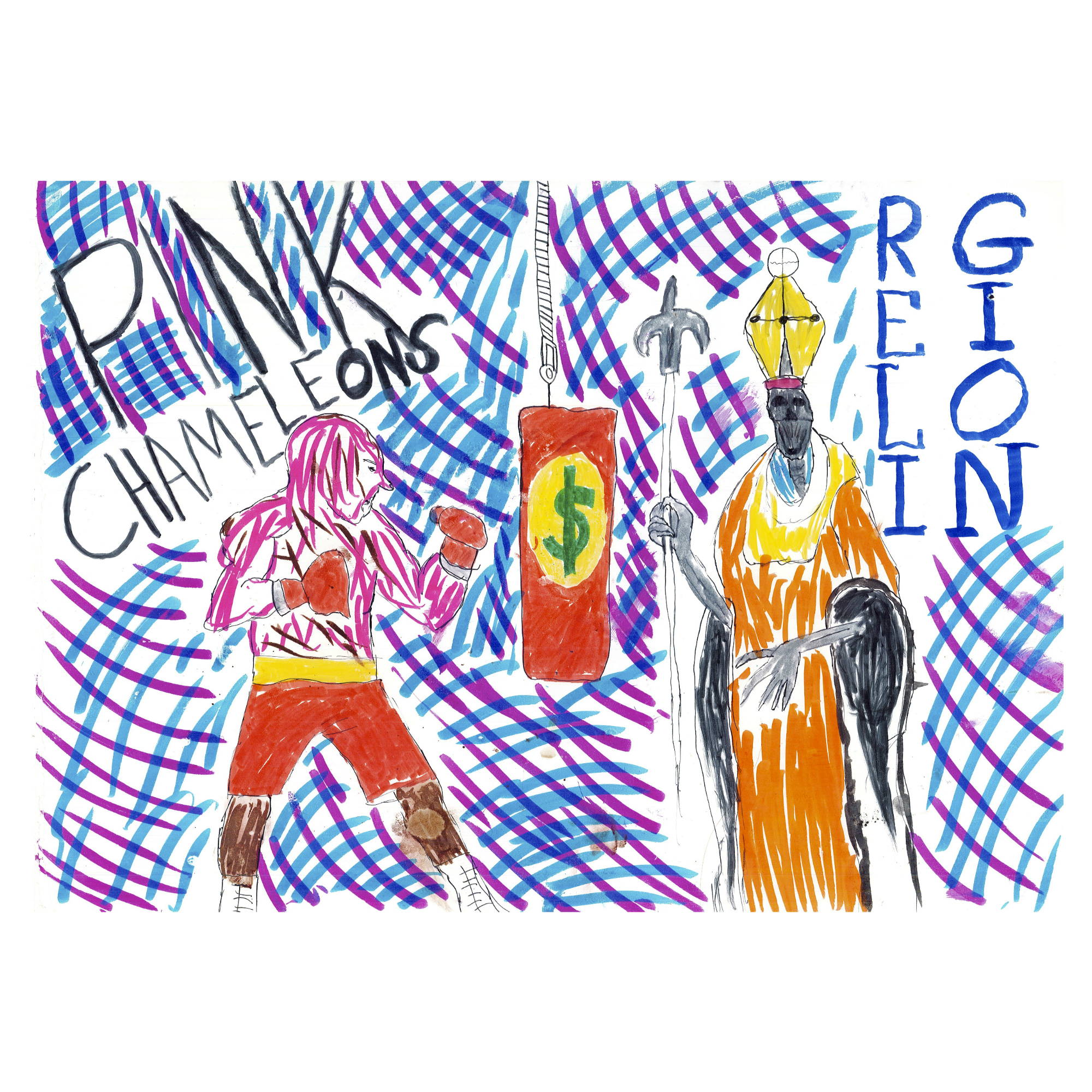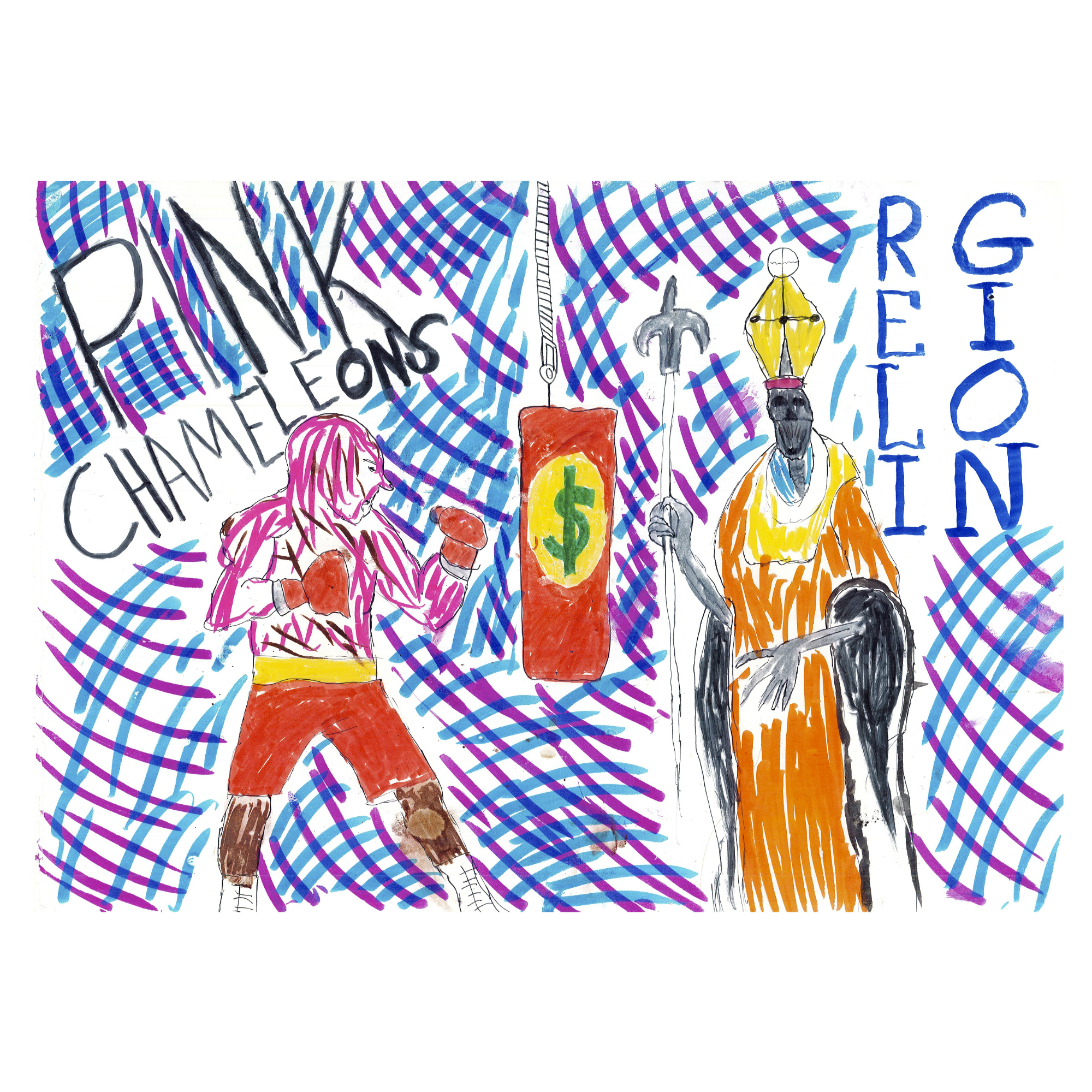 Catch Pink Chameleons live:
18.1 Turku, Kirjakahvila
22.3 Tampere, Vastavirta
16.5 Helsinki, Henry's Pub
Pink Chameleons are:
Paltsa-Kai Salama: Vocals, Guitars
Antti Sauli: Bass
Iiro Tulkki: Drums, Keyboards