Listen to the latest single from Delay Trees forthcoming album
As Delay Trees ready their fourth long player Let Go (released 24.03.17), 2017 is already a landmark year for the band. This coming Autumn 2017, Delay Trees celebrate 10 years as a going concern. Four is a key number for the Delay Trees; Let Go is their 4th album, the album cover also consists of 4 'pillars' that "could portray our albums as well as ourselves, the same group of four we've been all along".
The latest taste from Let Go comes in the form of album opener 'Black Ice'. The road between Helsinki and Hämeenlinna is well travelled (as the band members are split between the two towns – the single cover reflects that journey). 'Black Ice ' starts with the line, "I'm amazed that we survived in one piece", as much a paean to distance/the road well travelled and the durability of the Delay Trees themselves. Sound wise, this is classic Delay Trees, rousing chorus, ringing guitars and a tinge of melancholy. Beautiful is another word that springs to mind.
The band bring some more insight into Let Go.
In the past few years we've experienced painful losses in our personal lives. We've been pushed to the limits and forced to deal with demons we hadn't quite faced before. Let Go is a manifest to that struggle. The songs are our effort to try and understand the ever-changing nature of our selves, of life and of "the everyday" we often feel disoriented by. It Is a "goodbye" to memories and a "hello" to a fresh start.
Let Go is not avant-garde in any way, it's actually the same type of melancholic pop we've been making throughout our now 10 year old career, but its pain and beauty is truly "lived". It may be full of heartbreak and feelings of being lost but it's also an album of new beginnings and new you's.
We recorded the album with our long term partner in crime Julius Mauranen at Mankku-studios in Porvoo and at Studio Kekkonen in Helsinki during the summer of 2016.
Additional recordings took place in Hämeenlinna at 'Odd Jazz' studios. The album was mixed by Julius Mauranen and mastered by Jaakko Viitalähde. All of the songs are written and produced by Rami Vierula except 'Hum' by Onni Oikari."
Delay Trees are:
Rami Vierula – Vocals, guitars, keyboards
Lauri Järvinen – Guitars, keyboards, backing vocals
Onni Oikari – Drums and percussion, guitar, backing vocals and lead vocals on "Hum".
Sami Korhonen – Bass guitar
Pre-order Let Go on CD via Delay Trees
"Delay Trees have the gift of crafting a superb autumnal pop song". Prefix
Upcoming DT's shows:
28.03. Siltanen (Everyday is Like Sunday: Let Go album release show), Helsinki
08.04 Telakka, Tampere
21.04. Korjaamo (+Black Twig), Helsinki​
Delay Trees: Let Go (Soliti 061) Release date 24.03.2017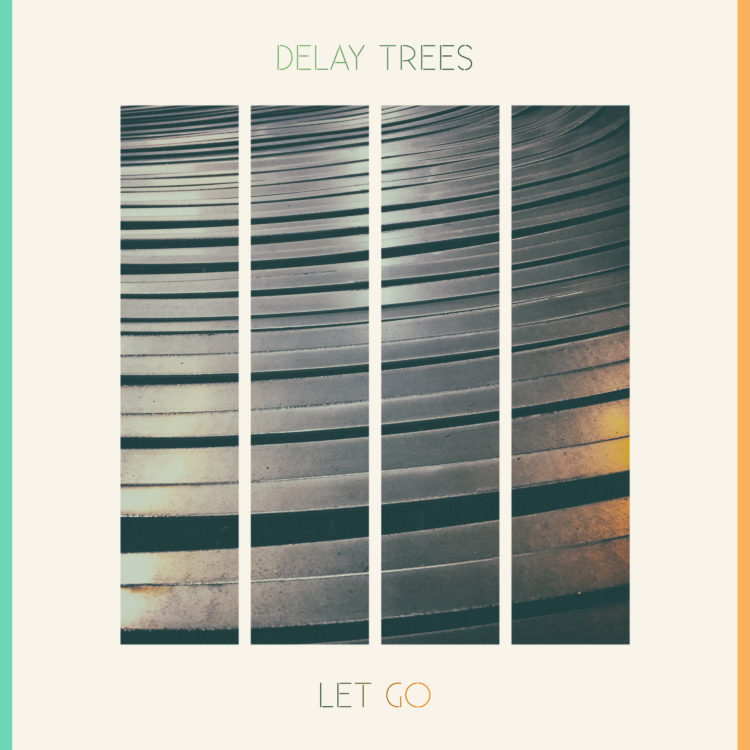 Tracklisting:
1. Black Ice
2. Phases
3. Brightest Eyes
4. Best Things
5. Sound Of Darkness
6. Blame It On The Snow
7. It's Not Who You Are
8. Pale July
9. Hum
10. Hope