The latest cut from the forthcoming From The Bed And Beyond album debuts today
Astrid Swan broke a couple of years' silence last November with the release of a new single, 'A Long Time Running' and the announcement of her forthcoming album From The Bed And Beyond (release date 03.03.2017).
Today we give you the second morsel of goodness from Astrid's new album with 'Song Of Fear'. A heady dose of ambient dreaminess ushers in 'Song Of Fear's soulful delivery. Pulsing choirs, flutes and stabbing guitars swirl around Astrid's voice as she recounts her fears but ultimate retribution.
Astrid comments on the song "This song started the process of writing about what had happened to me in 2014, when I was diagnosed with breast cancer. When I asked myself what I have to say, all I could feel was my fear of going forward. But I'm alive."


Song credits:
Astrid Swan – vocals, synths, piano,
Emmi Kujanpää – choir vocals
Alina Toivanen – drums
Veli Kauppinen – bass
Mikael Hakkarainen – guitar
Johannes Salomaa – flutes, saxophones
Produced by Astrid Swan.
Astrid Swan: From The Bed and Beyond (Soliti 059) Released 03.03.2017 via Soliti.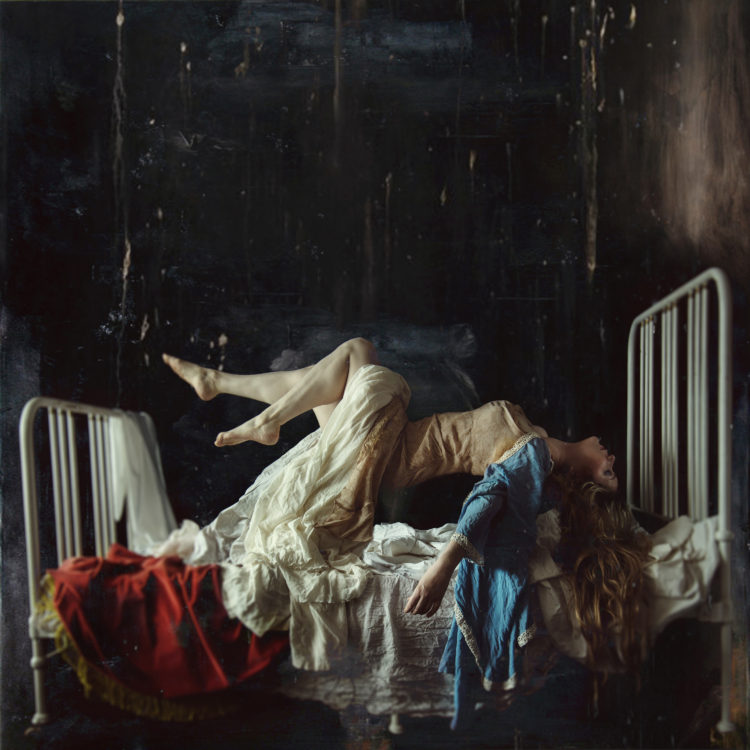 It is an album about the aftermath of breast cancer. It is about the body; giving birth, becoming a mother, then becoming a patient – becoming a physical body that is defined by medicine, controlled and intervened, unknown and simultaneously more feeling than ever. It's a pop record about loss, death, grief and hope.
Maija's Song
A Long Time Running
Skeleton Woman
Chaos
Song Of Fear
Queen Of Broken Hearts
Black Cloud
Centuries Of Silence
Special Ones
From The Bed
Who's The Witch Now
Produced, engineered and mixed by Astrid Swan
Addition engineering and mixing by Nick Triani
Album performed by Astrid Swan, Alina Toivanen, Mikael Hakkarainen, Veli Kauppinen and Johannes Salomaa. Choir vocals Emmi Kujanpää.
Mastered by Philip Granqvist.
From The  Bed And Beyond will also be available on cd from various outlets.
Astrid Swan plays a series of live shows around the release of From The Bed to Beyond​ which will feature live performances that incorporate music, visual art and an element of the unknown.
Initial reaction and coverage
"It is a beautifully sad song that hovers expertly on the edge of desolation and sorrow while reminiscing on a long struggle." (A Long Time Running) Ja Ja Ja
"Further proof, if ever it were needed, of the importance of music, both created and consumed, the new record from Astrid Swan is a strikingly personal piece of work armed with the ability to make an impact on the listener, wherever they might be coming from" (A Long Time Running) Gold Flake Paint 
"This is the sad and beautiful new single from Astrid Swan". (A Long Time Running) SWIT
best song of 2016 via Stop Shake Honey Go (A Long Time Running)
Soundi premiere (A Long Time Running) 
 Album sleeve, video and photography by Tekla Vály