Big Wave Riders return after four years with their sophomore album release, Endless Summer.
Finally. Big Wave Riders second album arrives. Over a few years of hard toiling from Porvoo to Helsinki to Berlin and back, we now have Endless Summer (Soliti 052). The band give their own insight into Endless Summer "Our music is not trying to fit into any certain genre. We make music without mathematics or accurate calculations. The songs are fast, slow, rhythmic and with variety." Available via Soliti today (26th August) – you can listen and stream/download the album from the following outlets:
Big Wave Riders will be playing a series of shows in support of Endless Summer over the next few months, confirmed so far:
27.8. Gloria, Helsinki (with Sonic Visions) 
4.9. Soliti Five Year Party, Helsinki
10.9. Loiva 5, Lahti (with The Holy)
23.9. O'Hara's, Tampere
29.10. Golden Classic, Helsinki
19.11. Bar Loose, Helsinki (with Blaue Blume)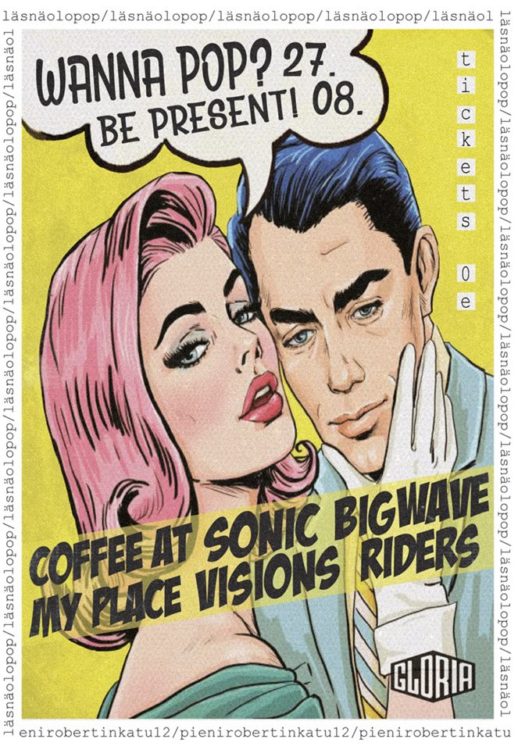 Big Wave Riders – Endless Summer (Soliti 052) Released: 26.08.2016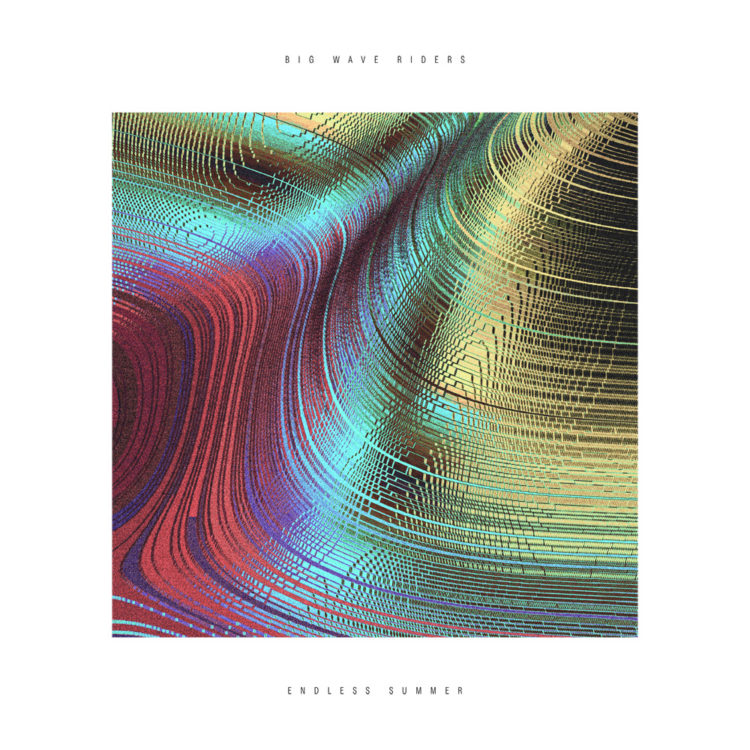 Endless Summer
Escaping The City
While You're Half A World Away
Fearless
Crest Of A Wave
What You Do Is Up To You
Flipping The Bird
A Head Full Of Attitude
Rebel Without A Cause
Treading The Borderline
BIG WAVE RIDERS are : Teppo vocals & guitar, Aleksi bass & bvoc, Anssi guitar & b voc, Pete drums
Endless Summer was mixed by Jonas Verwijnen at Kaiku Studios Berlin. Additional mixing by Janne Louhivuori at Kaiku Studios Berlin. Recorded by Nick Triani, Jaakko Virmavirta & Big Wave Riders at Mankku, Kekkonen, Hakaniemi & Lauttasaari. Mastered by Pete Maher.
Produced by Big Wave Riders.
Cover by Jari Vahtola.
Some initial press reaction:
Austin Town Hall: "I love the maturity the band have show, hitting various touchstones that I adore, particularly in the realm of great guitar pop like "Crest of a Wave" or upbeat pop numbers like "Flipping the Bird." You'll even hear some fuzzier psych influenced tracks lurking around, so music nerds will get a little bit of it all from this album. " One Quart Magazine: "…the songs experiment with rhythms, harmonies and textures, still retaining that direct pop sensibility the band is known for…The summer's coming to an end, but don't worry, this is an Endless Summer." Ja Ja Ja Music: "…whooping guitar lines and thumping drum beats, and even dabbles in a little bit of a Stone Roses-esque funk groove"  Soundi: "Bändi nimittäin kuulostaa neljän vuoden tauon jälkeen paremmalta kuin koskaan. Endless Summer on ajaton levy, jonka juuret ovat miiloin 80-luvun Lontoossa, milloin 90-luvun Manchesterissa, milloin 2000-luvun alun New Yorkissa." Emerging Indie Bands "Slimmed down from a quintet they have conversely expanded their sound with the synths taking a prominent role in music which is given its lustre through slowing down of pace and the electronics expanding and evolving to form the rolling waves of sound." yvynyl "Caught these a few years ago on a YVYNYL Mixtape before they went dark. Glad to see their back in the thick of things." Clunk Magazine "hook laden belter that is silky smooth and oozing cool."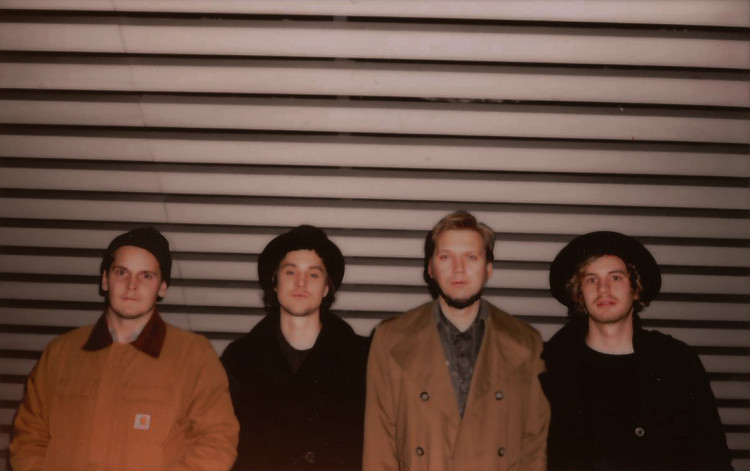 Polaroid pic by Anna-Mari Leppisaari.
Big Wave Riders Social Media: