Black Lizard frontman Paltsa-Kai Salama announces solo release
For those of you familiar with the work of proto-punk band Black Lizard, interest in the debut single from Lizard frontman Paltsa-Kai Salama should be piqued. Citing influences as diverse as Grateful Dead, Crosby Stills & Nash and 1970's infused country pop, Salama serves up a different variety of retro sounds usually associated with his band. Debut single Ran Out Of Love demonstrates Salama's talent for appropriating influences from different era's yet making pop music that feels fresh and contemporary. A sweet melody punctuated by a keen acoustic guitar motif leaves us dreaming of warmer times.
Watch Paltsa-Kai cook up some Vegan Ham in the Krista Huovinen shot video for Ran Out of Love
If you'd like to cook up a Vegan Ham like Paltsa-Kai, head over to ChoccoChili blog to pick up the recipe
Soliti is delighted to welcome Paltsa-Kai Salama to the label roster.  Salama's debut album will be with us this Autumn via Soliti. Salama head's out on a  solo tour starting later this month, making up a double bill with Merries frontman Juuso Härmä.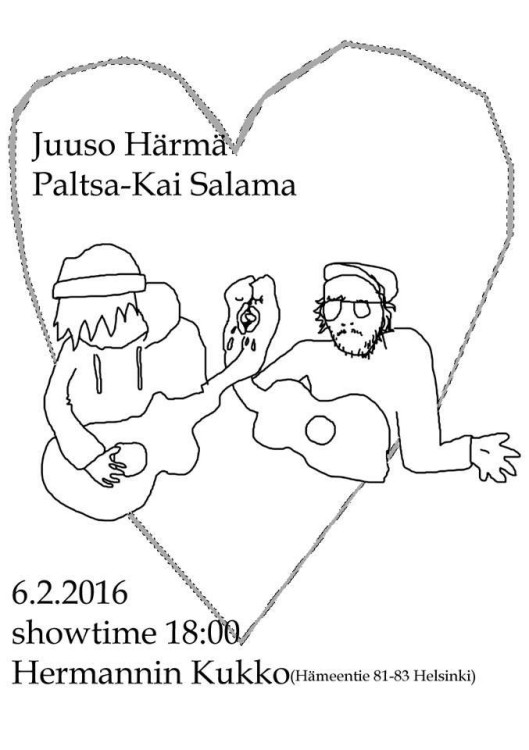 11.3 Turku, Bar Kuka

18.3. Jyväskylä, Ylä-Ruth

19.3. Oulu, Kulttuuribingo

25.3. Lappeenranta, Galleria Hoisie

29.3. Helsinki, Siltanen (Everyday Is Like Sunday)
You can also download Ran Out Of Love via Soundcloud

Paltsa-Kai Salama promo pics Rosa Kettumäki