LOVE SPORT return with a new EP, Almost Doesn't Mean You Made It, which sees a worldwide release through Soliti on the 4th Sept.2015.
The new EP showcases their distinctive slacker charms and capacity to wring out melodies that not only fulfill the ear candy quotient but leaves you thrillingly engaged in the 'what happens next' department of twists and turns.
To wet your appetite before the new 6 track EP drops in full, lead single (and free download) Genius ably demonstrates LOVE SPORT's talent for binding strong songwriting with angular guitar lines, oozes of atmospheric melancholy before delivering on a chorus you can sing from the rooftops. It's a promise that the standard never drops across the five other songs that make up Almost Doesn't Mean You Made It EP.
Stream/download Genius here

Almost Doesn't Mean You Made It EP features crisp production from bassist Aki and is adorned by a lovingly illustrated sleeve from Black Twig's bassist Kaarlo Stauffer. Handily, the band will most likely be premiering the full EP at their next show, opening for Unknown Mortal Orchestra at Tavastia, Helsinki on the the 8th September. 
Almost Doesn't Mean You Made It EP (Soliti 044) Released 04.09.2015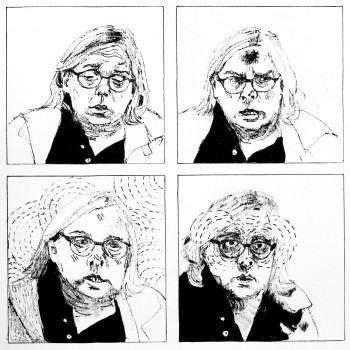 1. Song For Merries
2. Deadbeat Time
3. Genius
4. Calling All Stupid
5. Mrs Brisby
6. Yes #2
Promo shot by Seidi Guzejev