Uniform arrives on the 23rd September 2022 via Soliti
Knife Girl describes Uniform
as a more thought out songwriting process compared to other Knife Girl releases, a mature summation of the Knife Girl sound up to this point. Different lyrical themes mix with fun loving musicians who wanted to explore Knife Girl's more overtly rock inspirations.
Uniform
acts as a perfect balm to the often genre defying concepts that Knife Girl has forged with her career this far, a more
refined and grand central statement.

"Uniform's nine pieces burst with ideas, hooks and details almost to the point of breathlessness." 4/5 HS
"I didn't expect Knife Girl to make an album like this, but on the other hand, I haven't been able to predict her previous moves very well either. And I don't have to, because Uniform doesn't just surprise – it surprises with considerable joy." 4/5 Desibeli
"Uniform ripples in the same sonic underground as indie rock, with funk, pop, soul and electronic elements… a mix of danceable yet sometimes absurd experimentation." The Line of Best Fit
"The producer-songwriter-singer Lili Aslo, making her album-length debut under the name Knife Girl, has found this tickling state of balance in her music. The songs, straining between euphoria and melancholy, uninhibitedly celebrate life and bleed at the same time." 4/5 Soundi
"The songs might remind Knife Girl of a very painful moment in her life, however we should be grateful that she has shared her pain with us all when her music is as good as this." The Yorkshire Times
"Discussing important topics surrounding mental health, the LP is also a relatable and poignant listen that brings up subjects that are important for our discourse in today's world." Earmilk
"In Uniform 's songs, I challenged myself." Lili Aslo interview via Helsingin Sanomat
"I think next up I'm gonna be a pop star. Watch out for the Knife Girl worldwide takeover!" Interview via dmcworld magazine
"An album with so many influences from different genres and moods may inevitably become a bit uneven. But one can nevertheless respect the desire to take authentic risks, promising great things for the future." HBL
"…combining moments of reflective downtempo with bursts of brass-led jazzy pop that's joyful and catchy. She's an original and one to watch." The Arts Desk
Cover star via Päivän Biisit's records of the week
Knife Girl's debut album is here via Rumba
Interview via Veli Kauppinen uuden äärellä Radio Show
"This album is wonderful" One Chord To Another
"The LP consists of different lyrical themes mixed with fun" Beyond The Stage Magazine
Record of the week at Radio Helsinki "The work pulsates, sensitises and sways the bosom for nine tracks. Originality and versatility seem to spill over the record as they ride the rollercoaster Uniform paints."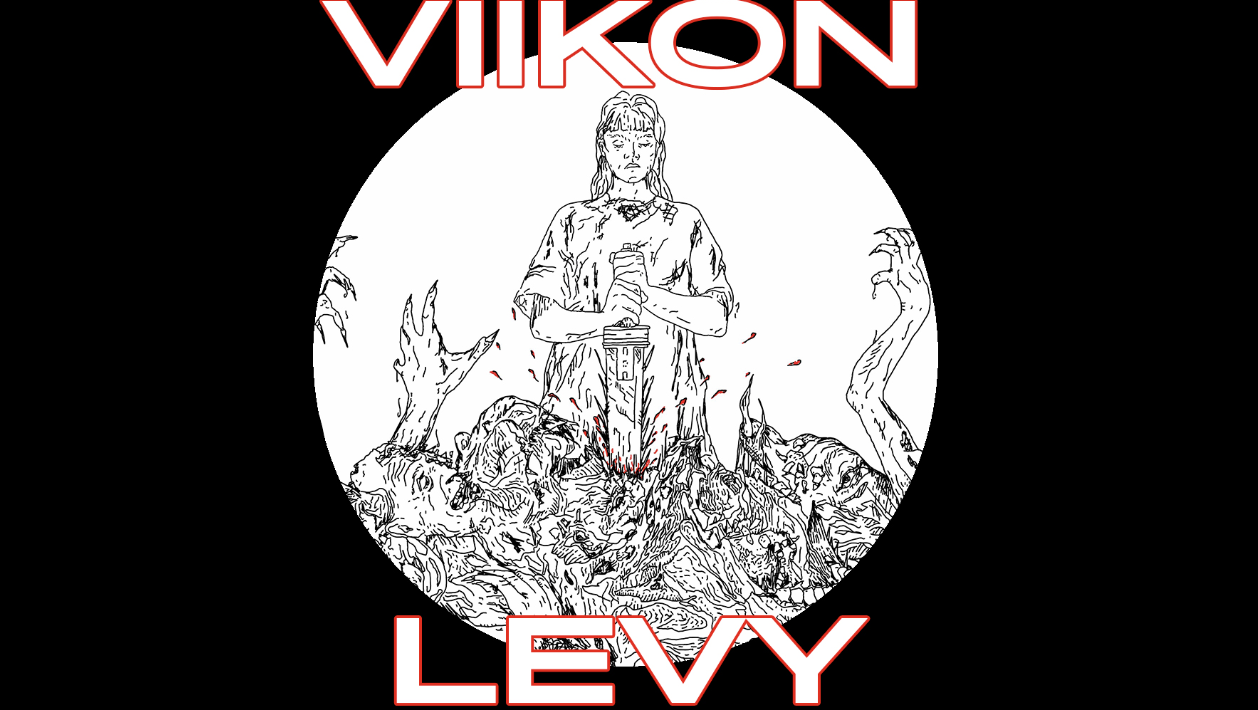 "Whatever blended cake this is, Lili's vocal aesthetic, smoothly pop but with art rock aplomb, is the icing on top. Plus the bubbly xylophone, lead guitar adornments and sax solo doesn't hurt either" American Pancake on Never let Go
"A hazy, euphoric tune that meanders through early memories of a new love" Get In Her Ears
"…with some chip-tune inspiration, the song is catchy and sticky…. Knife Girl began writing her debut record and the result is delightful" American Songwriter on Never Let Go 
"Despite the various hardships she has faced in her life, Knife Girl ultimately promotes a positive message in her lyrics: "You should enjoy your youth while it lasts. You shouldn't try to grow up so fast." On The Line via  Atwood Magazine
"The duality of reality, where you smile, jump while you let the circumstance wallow you into the daily mud, that you get to wash in the hot shower, have cereal for dinner and go to your cozy bed to wait for something better tomorrow." The Sun Died Twice This Sunday 
"We're going to be listening to this one for a while, if only just to process all the layers Knife Girl expertly put together again." Never Let Go via Rodeo Magazine
---
Stop Time
The Good Times Are Coming Your Way
Ready For Love
Never Let Go
Precious Baby
On The Line
Brain Dead (Just Do It)
Will This Catch The Algorithm
Whisper
Credits:
Produced and Arranged by Lili Aslo
Songs 1-7 by Lili Also.
"Will This Catch The Algorithm" written by Lili Aslo, composed by the band.
"Whisper" by Atta + Himera, with additional parts written by Lili Aslo.
Recorded at Art Lab Studios Helsinki.
Engineered by Nick Triani and Lili Aslo.
Mixed by Lili Aslo
Mastered by Philip Shaw Bova
Cover art by Maia Kavasto
The Band
Kalle Kauranen: Bass
Joona Kinnunen: Drums, Bongo
Anttoni Hill: Guitar
Eetu Tuominen: Guitar
Laura Salmenkallio: Guitar
Reko Kälkäjä: Piano, Synth
Aapo Soulanto: Saxophone, Synth.
Upcoming shows
30.9. Telakka, Tampere (Lost In Music)
7/10 Kuudes Linja, Helsinki (album launch show) with EXPAT
12.11. Tullikamarin Klubi, Tampere
recent press
"With its bright and vibrant flavour layered throughout, 'The Good Times Are Coming Your Way' is a true joy to listen to. Jam-packed with bold and toe-tapping hooks from start to finish, be prepared to have this one stuck in your head long after you've first heard it." Interview with Lili Aslo via Music Crowns
"On lead single, "The Good Times are Coming Your Way", she and her backing band add a bit of muscle to the music, dipping into propulsive indie rock that wears its heart on its sleeve. The guitars strike and retreat, occasionally recalling the wiry fretwork of Talking Heads or a less serrated Gang of Four, and her voice is a whir of ferocious melodies that skyrocket upward into the lower atmosphere. " Beats Per Minute
"Knife Girl has musical creativity pouring out of her ears. So far, she's released an experimental discography that freely interchanges between genres. This new single is feel-good indie pop with motivating lyrics. Just what the doctor ordered." The Rodeo Mag
"The Good Times Are Coming Your Way begins with a downright joyous start, wafting through boisterous drums and wild guitar stomping while the lyrics carry the listener towards a hopeful outlook: good times are really coming your way! However, the song doesn't feed into any gullible fluff, instead the story roars with jaggedness and lived life." Rumba
"The first time you hear it, it will rivet you. Three or four spins later and you won't want to listen to anything else all week." Nordic Music Central
"we will opine that her music is the sharpest of pop/rock with a big, euphoric sound and plenty of bounce." WYMA
"A passionate reminder to both herself and the listener about mental health, Knife Girl finds new convictions within her reminder to stay alive." Tongue Tied Magazine
"the musically irresistibly good-natured, but lyrically exploring deeper waters single" Soundi
"It's a vision the artist achieved on "Never Let Go", a peppy commemoration of mundane moments in time that so often transpire to be the most precious without us realising." profile via Wonderland Magazine
"There's an easy going nature to "Never Let Go" that'll have you intoxicated on the tropical mirage of the track" Abduction Radiation
"Proficient in capturing the essence of a moment, Knife Girl's latest offering is a nostalgic cut of sun-dappled guitar and rapturous polyrhythmic bliss comprised of twinkling synths and demanding brass" Purple Revolver
Small bio
Releasing music under different guises since 2013, 21 year old Lili Aslo ( aka Knife Girl) has 5 EP's under her belt, and has collected more than 12 million listeners on various streaming services. Knife Girl released her debut EP Metro, in June 2021. Catching the attention of tastemakers such as Wonderland, Earmilk, Dummy, BBC Radio 1 and many others – all noted a serious talent had arrived. Last November's 10 track OONA EP further cemented Knife Girl's growing reputation as a producer and songwriter of adventurous sonic endeavours replenished with special melodic gifts. In 2022, Knife Girl was nominated for "newcomer of the year" at Finland's Indie Awards, and listed as a "breakthrough artist" by Finnish National Radio, YLEX. The Uniform album finds Knife Girl once again exploring new terrain, adding more twists to her musical accomplishments thus far.