Ghosts on TV last month self-released their debut album I Am Not Dead, I Am 55 Today

Soliti are happy to welcome Ghosts on TV to the label family. Having been impressed with their recently self-released debut album, the post-rock-heavy behemoth of I Am Not Dead, I Am 55 Today, Soliti head of operations Nick Triani felt emboldened to approach the band. "Ghosts On TV certainly represent the type of artist we want to be associated with. Their dedication to their cause and self-awareness of who they are and no-compromise aesthetic really fits perfectly with the ideals of the label. And yes, they fucking rock too –  that's also important" says Triani.
Joona Kinnunen, Ghosts on TV's drummer comments:  "Due to the spring situation, where all our shows supporting the release of our new material had to be canceled, we were quite grateful for this to happen. Soliti is a long-standing respected indie label, and we're honored to be part of such a good roster. Performing English-language guitar music is a matter of honor for us. Whether it becomes post-rock, art rock, shoegaze, post-punk revival or whatever."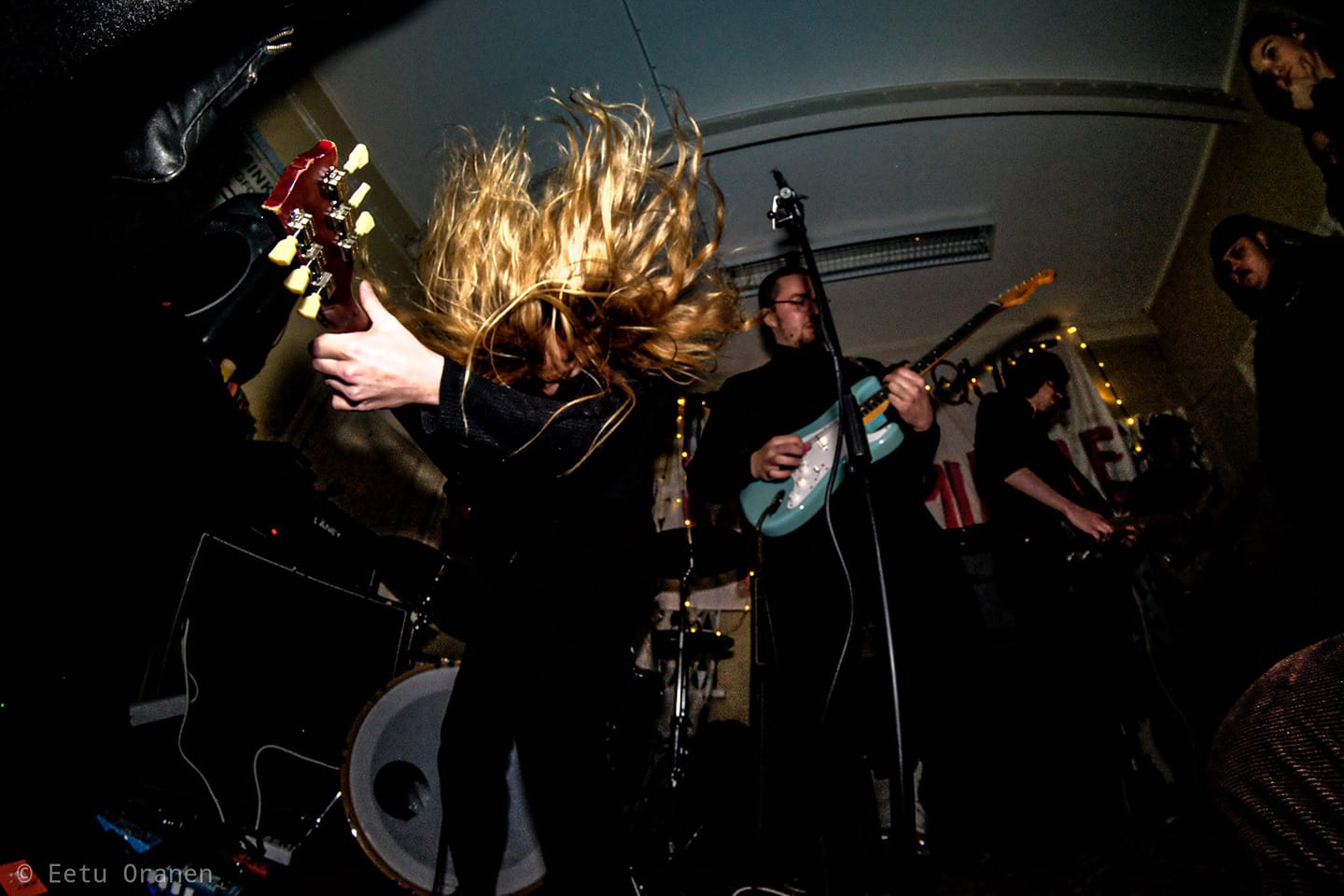 Ghosts on TV are a post-rock/indie-rock band from Helsinki, Finland. GoTV are known for creating their own wall of sound (made by three guitars) combined with a minimalistic, melancholic atmosphere. The band's two EP's and their series of separate single releases garnered praise from a wide array of music media;  Radio Helsinki, Rumba, Soundi, Nordic Music Review,YleX. etc etc.  GoTV have toured intensively, from bars and venues in Finland to as far as performing abroad in Russia.
The band released their debut album I Am Not Dead, I Am 55 Today on the 15th of May 2020. With a 32-minute opening track called 'I Am Not Dead' Ghosts on TV combined the elements of shoegaze, intense hypnotic repetition – melding with ambient and post-rock textures. After the release of the album Ghosts on TV joined the Soliti label family and are making plans for their sophomore album release.
The members of Ghosts on TV also play in bands such as HENRIK!, Oakahtoakseh, olli and Äitini Kanelipulla.
Listen to GoTV's self-released debut album I Am Not Dead, I Am 55 Today 
UPCOMING LIVE SHOWS
7.8. Maunula-talo underground
23.9. Bar Loose w/ Ocelot & Oakahtoakseh
2.10. Superwood Festival
PRESS REACTION FOR GHOSTS ON TV
"There's definitely not too much of this kind of melancholic post-rock in Finland. It's a welcome change and it even reminds me of legendary bands such as Mogwai or Mineral." – Miikka Koivisto, New Music Alternative, YleX
"Atmospheric music at the international level from a young band that will grow into a significant factor within the framework of its own genre. Actually the band is that already." – Teppo Vapaus, New Music Rock Show , YleX
"The interplay between the 6 piece band creates ever changing rhythms and should enable you to get totally lost in the meandering sounds." – Nordic Music Review
"Why should you follow traditional formulas if things can be done differently? Ghosts on TV seem to have thought about this while making their debut album." – Soundi
"Original and refreshing dark indie." – Rumba
"With their just released debut album I Am Not Dead, I Am 55 Today it feels like Ghosts on TV have fully arrived. A three track, two song album showcasing their own brand of post-rock, Ghosts on TV are a great example of a band forging their own path, their own way – refreshingly compromise free." – One Quart Magazine
"Whether this is post-rock or art-rock where elements of Radiohead have been modified to the northern atmosphere, the formula works and you enjoy spending time with Ghosts on TV." – Desibeli.net
"Ghosts on TV is perfect music for the melancholy vibes of autumn." – YleX
"These guys are young but they have a sense of melody and know how to write a song. You might want to follow Ghosts on TV." – Radio Helsinki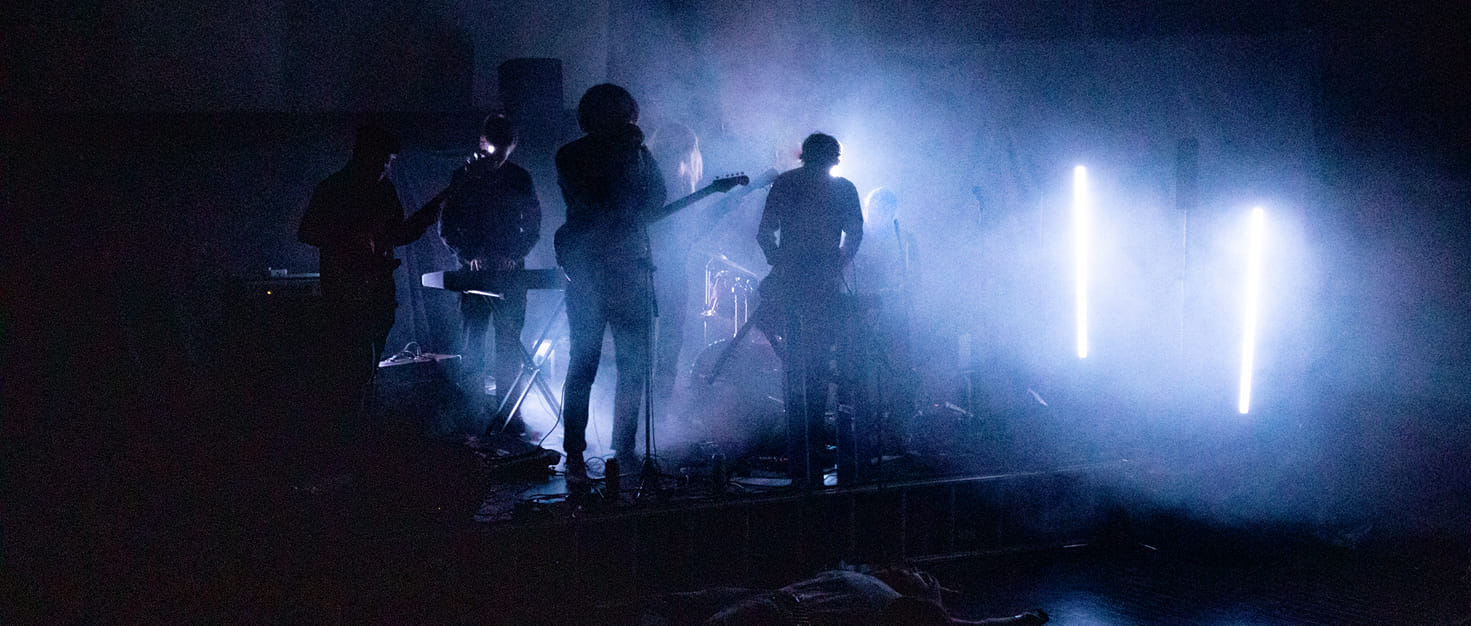 GoTV online