The self-titled full length from New Silver Girl was released on the 26th of October, 2018 via Soliti.
The album was recorded in Berlin's famed Hansa Studios and produced by Gordon Raphael (The Strokes, Regina Spektor, Hinds).
New Silver Girl started as the project of frontman Olli Happonen. Happonen describes the band's genesis thus:
"My first contact with rock'n'roll was in Rauma, somewhere in the 1990's. Youth discos were playing europop. The streets were dead. The local ice hockey club offered a pastime for some. An old city hydroelectric plant however gave shelter and a way to salvation. Dick Dale, Hellacopters, Hypnomen, Laika and the Cosmonauts and Lou Reed were the music of the older boys and girls. I followed along.
With the dawn of the new Millennium arriving the town of Rauma was left behind, but rock stayed. I moved to Helsinki, bought a guitar and after years of wandering through the rock clubs of the city I found myself sharing the stage with 4 other guys with same passion for music and life. New Silver Girl was born."
Stream/purchase the album from the following outlets
Upcoming Live dates for NSG:
Record Release Show with Ocelot at Bar Loose, Helsinki, The 26th of October
Initial Press reaction
"Of course, a great LP never works if you're not willing to differentiate, so you get softer numbers like "Tennessee" and "Alms," or groovier rockers like "Starlight City." It's an album that's all over the map, but in the best of ways, turning and exploring within the confines of these ten tracks; it sounds like a best of rock n' roll soundtrack. " Austin Town Hall
"El rock de New Silver Girl es eso. Bien cuidado Garage Rock en la base, con riffs que hacen hábito, la voz sin prisa y casi perezosa encaja perfecto, la sección de ritmos hace una súper cool manteniendo previniendo los silencios incómodos en la conversación que estoy teniendo con el álbum." Auro Pastrana
"Ten tracks in all that are filled with catchy hooks, riffs and guitar solos. The songwriting is going to pull you in. The more you listen the more hypnotic it all becomes. " The Music Below
"The song is a eminently danceable jolt of glam-inflected rock and roll, and we think it fully justifies our anticipation of the album." When You Motor 
"Näistä ihanien artistien vaikutteista syntyy hienosti omalla polullaan tallaava albumi, joka ei kumartele tai kosiskele ketään. New Silver Girl tarjoilee kaiken muovisuuden keskelle mukavan epävireisesti herkkää, rokkaavaa ja primitiivistä indierockia!" Päivän Biisit
"Running on a ridiculously catchy, sinuous bassline and a motorik beat, the Berlin-bound "Starlight City" by New Silver Girl is my night train to nirvana." Super World Indie Tunes
"Helsinki quartet New Silver Girl have followed up their sprawling debut single, 'Phantom Ride' with the proto-punk/motorik/psych rock inspired follow up 'Starlight City'." Indie30
"Soft pumping psych rock like the dimmers settled over the city lets us enjoy the dancing, enchanted by the city lights, but even more by the music" Freak Magnet
New Silver Girl: New Silver Girl (Soliti 071) Release date 26th October 2018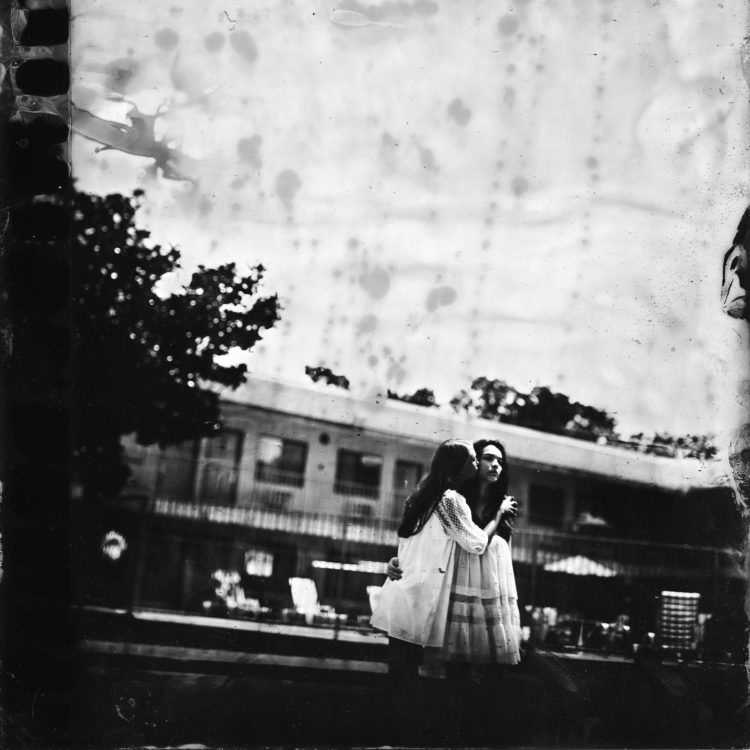 Songs by Olli Happonen
Lyrics by Olli Happonen, except 1, 7, 10, by Olli Happonen and Paola Suhonen
Arrangements by Olli Happonen, Samuli Sulku, Ilmo Cantell, Niilo Suihko, Antti Sundberg, Harri Lindros, Panu Ali-Rantala (8), Timo Kenttä (6, 8)
1. Love is Like a Goldmine
2. Phantom Ride
3. Ghost Girl
4. Tennessee
5. Widdershins
6. The Wall
7. Starlight City
8. Alms
9. Calling Cards
10. Nightless Night
Recorded at Hansa Tonstudios in Berlin
Produced and mixed by Gordon Raphael
Mastered by UE Nastasi at Sterling Sound in New York City
Sound engineering by Nanni Johansson
Assistant engineering on songs 1, 3, 4, 5, 7, 9 and 10 by Frida Claesson Johansson.
Cover Art by Paola Suhonen.
Thank you: Paola (light of my life), Gordon, Nanni, Frida, Alex Wende, Nick Triani, Liisa and Kauri (for introducing me into rock and roll a long time ago in the Town of Rauma), Ivana Helsinki, Leena Hyvönen (for everything), Kerttu Hyvönen, Mauri, Caroline Taucher, Pike, Tomppa, Kepa, Pentti, Senja, Elina, Piia, Panu Ali-Rantala, Timo Kenttä, Bileam Lönnberg, Antti Koskinen (for playing me velvets and stuff a long time ago), Liisa Nassir Tolonen, Mika Karhumaa and everyone who have supported me during the past couple of years.
Best, Olli
The album is dedicated to animal rights.
VIDEOS

New Silver Girl socials: