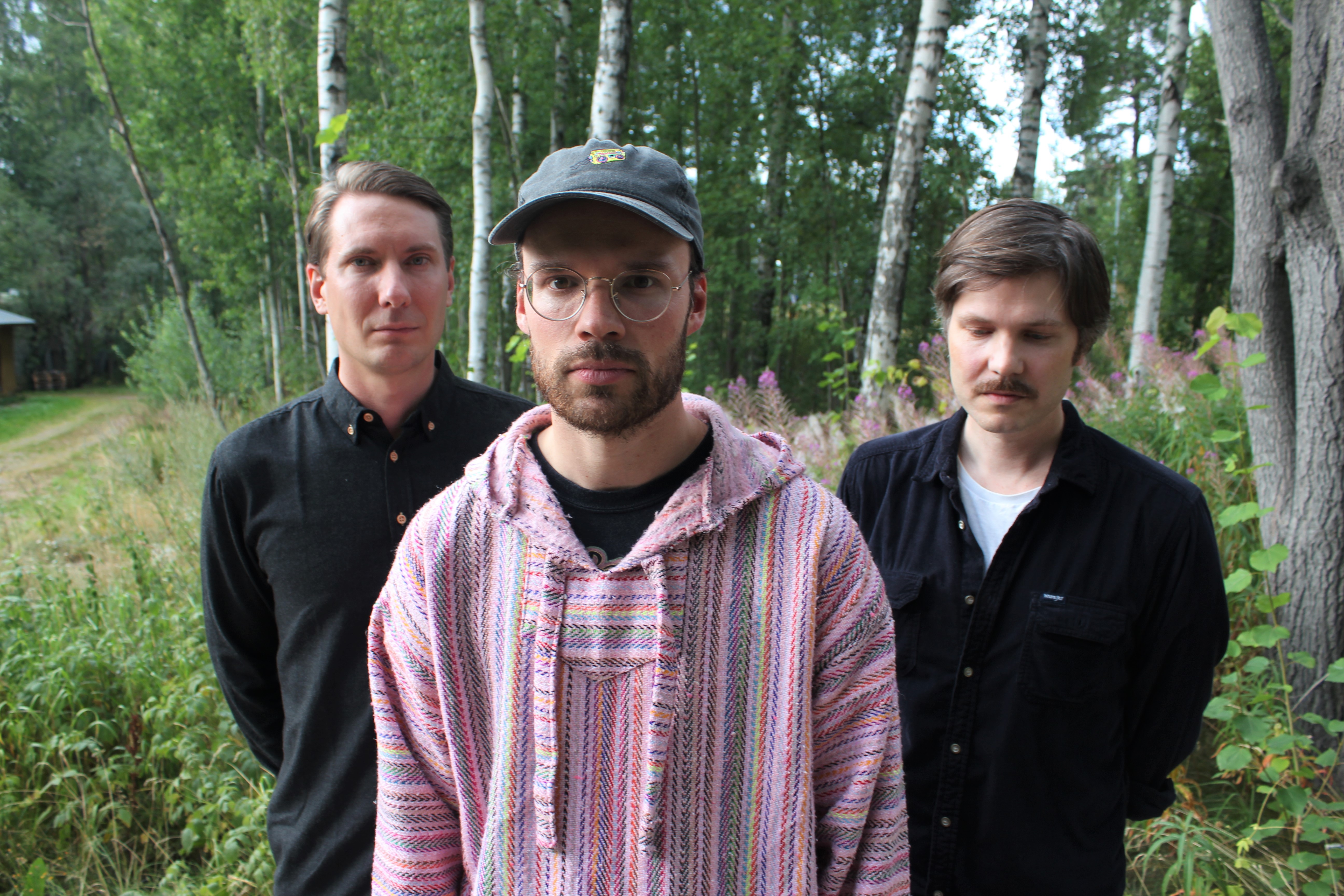 Pink Chameleons are a new three piece band fronted by Black Lizard's Paltsa-Kai Salama (Vocals & Guitar) with Antti Sauli (Bass) and Ville Hopponen (Drums, Keyboards). Pink Chameleons were formed in 2016 and posit themselves as a Garage/Blues/Country Band, those broad strokes could take in a Pink Chameleons feeling for everything from The Stooges to Waylon Jennings – with the band's indelible contemporary stamp on proceedings.
Paltsa-Kai tells us "I've always enjoyed band names that are somehow linked to another band but still stand on their own. When I mentioned this to Black Lizard guitarist Joni, he came up with our name Pink Chameleons".
Pink Chameleons debut release for Soliti is the single 'Religion' which the band describe as  "…a simple and naive country song about how money has taken over the world".
Pink Chameleons release their second single 'Melting Face' – a striking and forceful song that features backing vocals from Plastic Tones Tytti Roto.
Members:
Paltsa-Kai Salama: Vocals, Guitars
Antti Sauli: Bass
Ville Hopponen: Drums, Keyboards